"Burn This" With Keri Russell and Adam Driver: A Broadway Time Capsule of 1980s New York City
A friend invited me to see the revival of Lanford Wilson's Burn This, I was more than happy to go. It's not only a proper play, but a New York play. The production with Keri Russell and Adam Driver got a lot of buzz, so how could I pass it up?
I don't usually go to Broadway plays. Tickets are expensive and most of them these days are musicals based on movies we've all seen already. You couldn't pay me to see the musical version of Pretty Woman. Well, actually, paying me is the only way you would get me to see that.
Revisiting the 1980s on Broadway
Set in the 1980s, the play takes place in the aftermath of a gay dancer and his boyfriend's drowning while on their way back from Fire Island. Robbie's death leaves his roommate Larry and best friend and dance partner Anna to mourn and pick up the pieces in his wake.
Anna's post-Robbie life is disrupted when his older brother Pale bursts into her Downtown loft and bohemian life like the Hulk smashing through a wall. A working-class restaurant worker from New Jersey, Pale is a raging mess hopped up on booze and cocaine. Grief drives Pale and Anna into bed together, and she has to re-evaluate her life and relationship with her screenwriter boyfriend Burton.
Russell and Driver both star in Star Wars: The Rise of Skywalker. She just finished a six-season run on The Americans. He just came off Spike Lee's BlacKkKlansman, Star Wars and Jim Jarmusch's The Dead Don't Die. I don't know if they'll have any scenes together Rise of Skywalker, but here they are as the romantic leads in a romantic comedy.
Adam Driver Dominates the Stage
Adam Driver blew me away, and I don't often get blown away by performances. The role of Pale is an actor's showcase and extremely difficult to pull off. Apart from John Malkovich's reputedly legendary performance, it has more recently been played by Jake Gyllenhaal and Edward Norton. I can't imagine any of them in the role now after seeing Driver.
Pale is pure animal id. He burns with rage, guilt and grief for a younger brother he hasn't seen in years. He's inarticulate with unexpected moments of eloquence. He's thuggish yet an elegant dresser and cook. He's goofy and terrifying at the same time. He gets into drunken fights with men, then declares to Anna that he doesn't hurt people when she tells him she's afraid of him.
Adam Driver is a big guy, and he uses his size to dominate the space and takes over the play whenever he's on stage. He turns the role into a feat of physical comedy with Pale's oddly tender relationship with clothing. His performance combines precise stage technique with Method emoting. He stretches Pale's working-class pronunciations into unexpected laughs through comic timing. The role features one of the longest monologues in theatre that demands not just concentration but emotional turns on a dime at feverish speed. His TV and movie roles barely hinted at what he's capable of here as an actor.
Keri Russell is the main character of the play. She plays Anna with a more naturalistic style that grounds Driver's flights of insanity. If she mugged or emoted wildly, she would have turned the play turgid. To play straight man to Driver's Pale can be a thankless task but she does it a stoicism that keeps the story real.
David Furr is so good as the screenwriter who comes from money that it's easy to take his performance for granted. Brandon Uranowitz plays wisecracking gay roommate Larry with an easy comic timing, a role that has become a genre cliché by now but was probably new back in 1987. Russell, Furr and Uranowitz sell the trio as old friends who have grown comfortable in each other's company that feels like a sitcom until Driver shows up to blow it all up.
Class Politics Made Personal
Anna's privileged background means she can afford to live in a Downtown loft and work as a dancer and choreographer without having to temp or waitress. She has a comfortable, possibly staid, relationship with her screenwriter boyfriend Burton. He also comes from a moneyed background so he can make money writing cheesy Science Fiction screenplays while musing about writing something artistically worthwhile. Anna also yearns to create more personal dance pieces, especially now that her partner Robbie has died.
There's a class tension in the contrast between the privileged artists living in the loft and Pale's working-class raging bull. Anna and Burton can afford to think about creating worthwhile art that might give their lives a greater meaning. Larry works in advertising and enjoys the privileges of being gay in New York City because he gets well-paid. Pale comes from a conservative working-class background rife with sexism and homophobia and has worked his ass off since he graduated high school.
To Look at the Play Then and Now
The play is a period piece now, set in a time in New York City that's considered mythical. In 1987, the AIDS Crisis was in full swing. Everyone snorted cocaine. Gentrification was already starting to push out the artistic community that lived in converted lofts Downtown for the cheap rent. New York was the place where the most important art was created. The play prompted me to speak to friends old enough to have lived through that period since I was too young and not in New York in the 1980s.
In 2019, Burn This is now a period piece and even less edgy than it was in 1987. LGBTQ characters are much more normalized in mainstream pop culture now. There's more direct representation of gay characters without dancing around the subject. They can be protagonists now without people clutching their pearls.
Mainstream audiences and critics thought Burn This was edgy when it premiered in 1987. Its themes involved sexual identity and featured gay characters. This was during the 80s when gay characters were still a new thing in mainstream TV and movies. They were mostly homophobic stereotypes and the shift to show the as actual people began in the 80s. People thought Tom Hanks was committing career suicide for playing a gay man with HIV in Philadelphia. Progressive gender politics, already common in the Downtown arts scene since the 50s, finally bubbled up to mainstream culture in the 80s.
Tropes Galore
The play might be one of the earliest use of tropes now common in Hollywood movies and TV shows. Larry is an early example of the "gay best friend in a romantic comedy". Anna and Larry's relationship is a direct precursor to Will & Grace, which premiered in the 1998. Anna falling into a relationship with Pale might not hold up well in the current climate of female empowerment.
Lanford Wilson reputedly based the play on his experiences in New York and people he knew. The story is a time capsule for a lost period. The converted loft Anna and Larry lived in would be some billionaire's refurbished condo now. Anna and Larry would have long moved on and be looking back on their life in the 80s with nostalgia. Whether she might still be with Pale is up for debate.
Maybe that's the most interesting thing about the play: as a contemplation of 1980s New York City. The past as Science Fiction, with a blazing performance by its leading man.
Burn This is on Broadway until July 14th
---
---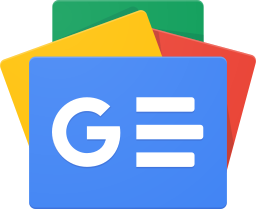 Stay up-to-date and support the site by following Bleeding Cool on Google News today!