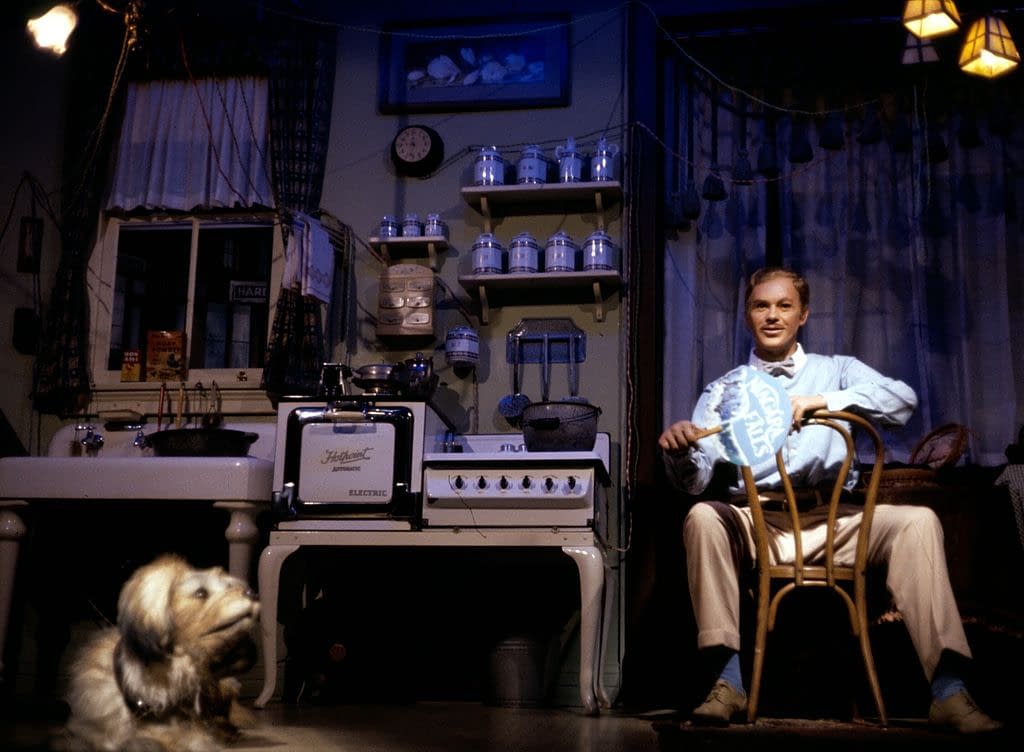 This week we're chatting with Cory Doctorow about a topic that just fascinated the science fiction writer and futurist—enough that he wrote the amazing novella The Great Big Beautiful Tomorrow—and fascinated host Jason Henderson: the Walt Disney World attraction Walt Disney's Carousel of Progress. Doctorow (at craphound.com) is a science fiction author, activist, and journalist — the co-editor of Boing Boing (boingboing.net) and the author of many books, most recently RADICALIZED and WALKAWAY. His next book is POESY THE MONSTER SLAYER, a picture book for young readers.
The Carousel of Progress is a strange success story. It began its life as an exhibit developed by Walt Disney for General Electric at the 1964 World's Fair. There the basic structure fell into place: a revolving theater moves around a stationary stage showing four scenes as the audience comes to rest in front of each one. Act One is the turn of the 20th Century, Act 2 is the 1920s, Act 3 is the 1940s, and Act 4 is roughly the present. In each scene, the father of a small family reflects on American life and culture and mentions the latest technological advancements—airplanes, electric fans, cars, "the rat race." The attraction moved from the World's Fair to Disneyland and then settled in 1975 at Tomorrowland in Walt Disney World, where it has remained ever since. It has not been updated since 1993. And yet the ride remains strangely compelling and even comforting, a weird mix of futurism and nostalgia. The theme song of the ride is pure optimistic futurism: "It's a Great Big Beautiful Tomorrow" by reliable Disney songwriters Richard M. and Robert B. Sherman. Doctorow points out, though, that for years this song was traded out for a different song, "The Best Time of Your Life." As in "this is the best time of your life," which would have to mean that the future will not be as good. Now the original song is back, but we are listening to an echo—optimism frozen in the past.
Cory and Jason talk about futurism, the optimism (and pessimism) of the mid-century, and whether forgotten mid-century fears are a match for modern fears of climate collapse. Along the way, we touch on the strangeness of Tomorrowland and Epcot.
Listen here:
Listen on YouTube:
Check out this video of Walt Disney introducing the concept of the Carousel of Progress:
Castle Talk Podcast Links:
Join us over on Facebook to chime in.
The show is hosted here. Get our RSS Feed. Subscribe at iTunes. Listen on Stitcher. Or watch on YouTube.
Twitter: jasondhenderson.
The Team: Hosted by Jason Henderson, editor of the Castle of Horror Anthology and Young Captain Nemo, and creator of the HarperTeen novel series Alex Van Helsing.
Enjoyed this article? Share it!