Coachella 2019 to Live Stream BOTH Weekends for FREE
Earlier today, the 2019 Coachella Music Festival released the lineup of the various artists, musicians, and performers scheduled to take the stage for the huge event.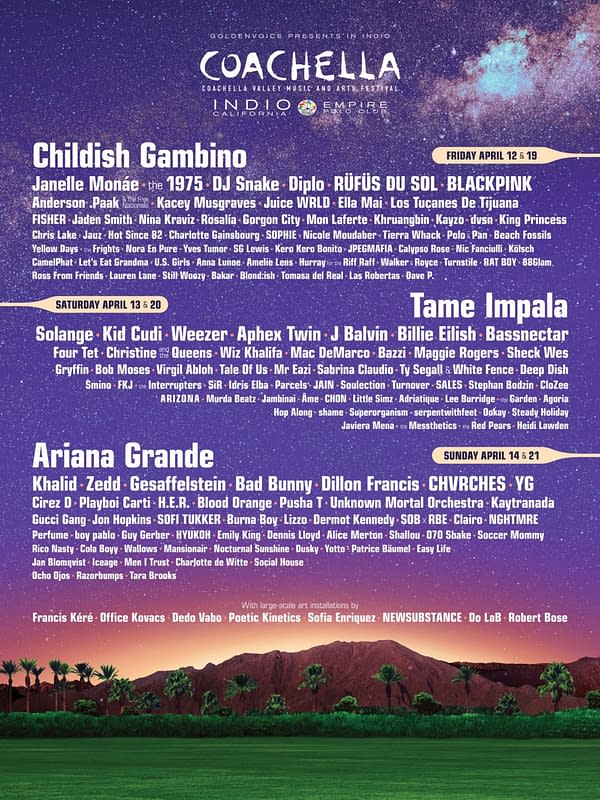 Taking place over two weekends (April 12th-14th, and 19th-21st) in the Coachella Valley, the festival will also be offering free live streaming of both weekends for the first time. In 2018, it was limited stage live-streams.
Tickets for the event go on sale at 11am PST on Friday January 4th.