Creator Clash 2 Officially Announced For April 2023
Looking to see several YouTube, Twitch, and social media creators duke it out in boxing matches? Creator Clash is coming back.
---
Organizers behind Creator Clash have officially announced that the event will be coming back with a stacked roster this April. The event will bring together content creators across YouTube, Twitch, and social media platforms to face off against each other in what are essentially celebrity boxing matches. Some of these people you love, some you dislike, and others you have no clue who they are. But they're going to fight for real with all of the proceeds of the event going to charity. The event will be taking place on April 15th, 2023, in Tampa, Florida, at the Amalie Arena. We got more info on the event below.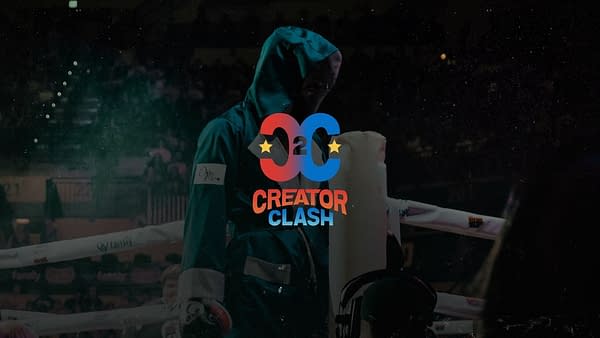 "Created by Ian "iDubbbz" Jomha, Anisa Jomha, and Mike Leanardi, in partnership with Real Good Touring, Creator Clash is a first-of-its-kind charity boxing event that "changed influencer boxing forever"(The Daily Dot) by putting a positive, collaborative light on influencer boxing and bringing people from the digital community together for a common goal: giving back. Creator Clash 2 will once again bring together well-known digital creators and entertainers across gaming, animation, tech, dancing, finance, cuisine, comedy, sports, and more for the must-see boxing event of the year, with all net profits going to charity. This year's exciting lineup features 12 matches consisting of a mix of newcomers and returning favorites."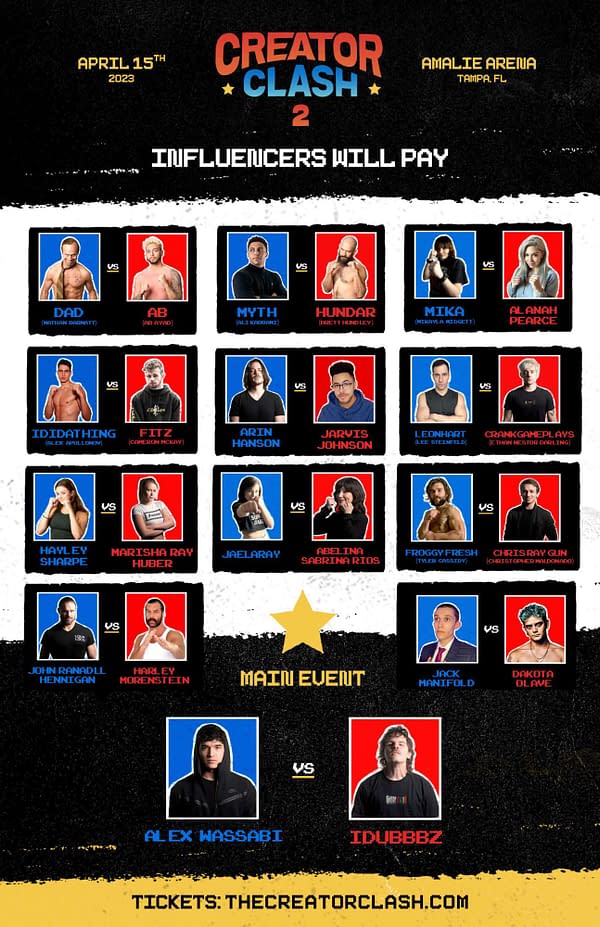 "I am so proud of the fighters and how seriously they're taking this; it's a testament to their commitment and character, along with their commitment to a good cause," said Ian "iDubbbz" Jomha. "All of our fighters are students of the game, learning and appreciating "The Sweet Science" of boxing as they have been training for months with professional boxing coaches and dedicating themselves fully to an intense training regimen. Boxing is truly like no other sport in the world, and it's going to be one hell of an event!"
"Creator Clash is a prime example of the incredible impact that can be made when creators and fans come together for the betterment of our world," said Anisa Jomha. "Thanks to passionate fans, Creator Clash has squarely established itself as an influencer event for good, raising over $1.3 million last year for charity. This year, Creator Clash 2 is poised to be even bigger and better."