Posted in: Current News, Editor's Picks TV News, Movies, Trailer, TV, YouTube | Tagged: a.p. bio, Andrew Singer, AP Bio, Burning Miles, cable, Champions, Charlie Grandy, class, classes, comedy, education, Glenn Howerton, humor, It's Always Sunny In Philadelphia, Jacob McCarthy, Jean Villepique, laughter, lorne michaels, Lyric Lewis, Mary Sohn, Mike O'Brien, Mike Shoemaker, mindy kaling, nbc, Overachieving Virgins, patton oswalt, schools, series, Seth Meyers, streaming, Teacher Jail, teachers, television, Tom Bennett, tv
---
A.P. Bio: NBC Moves up Glenn Howerton's Class Schedule by an Hour
I hope fans of Glenn Howerton and NBC's A.P. Bio are taking notes because there will be a quiz at the end of this.
Making a small tweak to their Thursday night programming line-up, A.P. Bio will be moving an hour earlier to 8:30 p.m. ET/PT on Thursday nights beginning March 1; with the Mindy Kaling/Charlie Grandy comedy series Champions premiering that night in A.P. Bio's original time slot, 9:30 p.m. ET/PT.
A.P. Bio will air it's second episode ("Teacher Jail") on Sunday, February 25 at 10:30 p.m. ET/PT after the Olympics closing ceremony. NBC will then air two new episodes ("Burning Miles" and "Overachieving Virgins") on March 1 at 8:30 and 9:30 p.m. ET/PT respectively; with the show moving to its permanent 8:30 p.m. ET/PT timeslot on March 8.
Everyone got that? Good! Now put away your books and notes and have a pen ready…it's quiz time!
Make sure to check out Bleeding Cool's recap/review of the pilot episode by clicking here.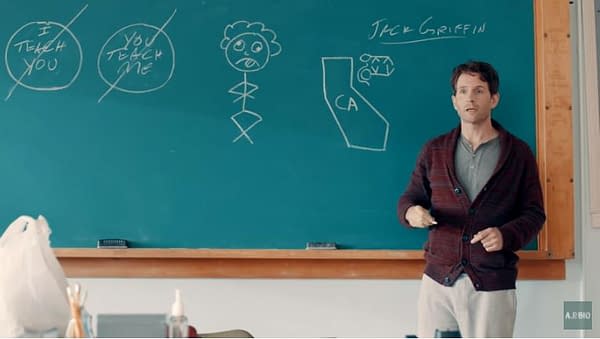 Here's an overview and full synopsis for NBC's A.P. Bio:
https://youtu.be/WWc2-_WyKxQ
When disgraced Harvard philosophy scholar Jack Griffin (Glenn Howerton) loses out on his dream job, he is forced to return to Toledo, Ohio, and work as a high school Advanced Placement biology teacher. As he comes crashing in to Whitlock High School, Jack makes it absolutely clear he will not be teaching any biology. Realizing he has a room full of honor roll students at his disposal, Jack decides instead to use the kids for his own benefit. Eager to prove that he is still king of the castle, Principal Durbin (Patton Oswalt) struggles to control the force of nature that is Jack Griffin.
A.P. Bio also stars Mary Sohn, Lyric Lewis, Jean Villepique, Jacob McCarthy and Tom Bennett. Mike O'Brien serves as series writer; and executive produces with Lorne Michaels, Seth Meyers, Andrew Singer and Mike Shoemaker. Universal Television, Broadway Video and Sethmaker Shoemeyers Productions will share production responsibilities.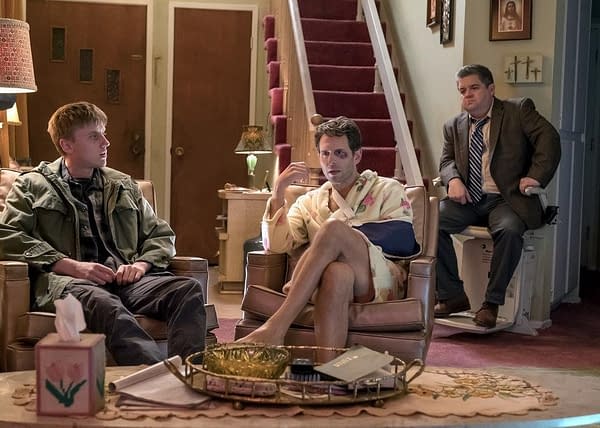 As for the future of FXX's It's Always Sunny in Philadelphia, Howerton was quoted recently as saying that the five of them still enjoy making the series but each of them sees the need to take breaks and work on other projects to avoid personal burnout; and to keep the quality of the show strong:
"I don't know if this is going to turn into a 'Curb Your Enthusiasm' thing where we make them when we can or if it's gonna pick up where it left off and it's gonna be every year again. I don't really know […] We've talked about [a gap between season]. We love the show and we love each other and we want to keep doing it and if we can get away with just doing it whenever we want, why not? Creatively speaking, we just want the show to be good, so if any of us is feeling burned out and we feel like it's gonna compromise the quality of the show, we just won't do it."
---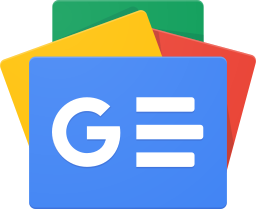 Stay up-to-date and support the site by following Bleeding Cool on Google News today!