iZombie Season 4, Episode 3 Review: More Zombies, Less Brains: What Could Go Wrong?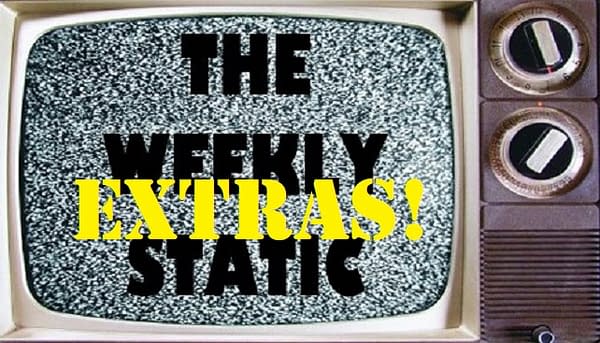 https://www.youtube.com/watch?v=aLzro615GRk
iZombie 4×03 'Brainless in Seattle (Part 1)': Love is in the air after Liv (Rose McIver) eats the brains of a hopeless romantic, and she can't stop herself from meddling in Clive's (Malcolm Goodwin) relationship. Major (Robert Buckley) and Liv continue to try to work through their differences. Meanwhile, Blaine (David Anders) is approached with an interesting offer.
iZombie's 'Brainless in Seattle (Part 1)' — the third episode of the CW series' fourth season — watched a lot like The Bridge — the FX two-season series that centered around two police officers on opposite sides of the Mexican boarder trying to capture a serial killer operating out of both countries.
'Brainless in Seattle (Part 1)' opens with illegal immigration, human trafficking, and violence — or at least that's how I interpreted it. Forgive me if in the first 30 seconds I don't necessarily trust a coyote reassuring a damsel in distress from Kansas that he has smuggled humans into New Seattle countless times, and "not to worry." Shockingly, the hopeless romantic — who as it turns out was traveling to New Seattle to unite with the love of her life who she met in a Bridget Jones chat room — winds up dead in an alley with a bullet to the chest and most of her brains missing.
Detective Babineaux (Malcolm Goodwin) and Olivia 'Liv' Moore (Rose Mclver) investigate the murder of our Kansas lass and are led down a dark path where human smuggling is now the new "thing." Liv takes on the personality of a hopeless romantic intent on making an immediate love match — except she doesn't appear to want to mate for life given her quick hop from one love interest to another during the episode. Important to note that Liv tries to play matchmaker between Clive and a new recruit at the station after witnessing Clive's girlfriend Dale Bozzio (Jessica Harmon) making out with another zombie.
https://youtu.be/oFiHAmWFmYo
"You bring me Renegade, you go back to running your establishments in peace" – Graves
I was selfishly pleased to see Blaine DeBeers (David Anders) back to his villainous ways — and yes, it appears I might have a slight crush on him. Don't judge me. Chase Graves (Jason Dohring) comes to pay Blaine a visit at his club The Scratching Post, which is now hosting zombie/human nights. Graves has a huge issue on his hands: there's a brain shortage, and their existing supply will only last another four months. Someone by the name of "Renegade" has been turning humans into zombies, creating an increase in the zombie population. Combine that with a lack of brain donations and brains "getting lost" or "falling off of trucks," and you can see that New Seattle is teetering on the edge of a total apocalypse. Blaine naturally agrees — if for no other reason than to get Graves off his ass.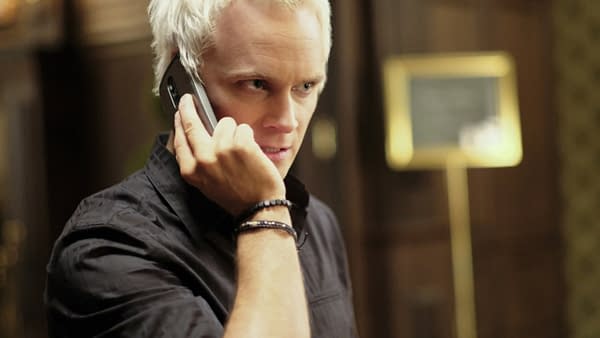 "Suck it, Parkinson's!" – Snitch
One of the best scenes in 'Brainless in Seattle (Part 1)' is the Hannibal Lecter-like moment where Blaine tries to get information out of a snitch in his quest to find "Renegade". When the snitch refuses to name names, Blaine turns the zombie into a human, kills him, and then feasts on his living brains — with a sense of serenity and classical music playing in the background. Oh, and in case you didn't catch that and before I forget, remember back in season 3 when Ravi Chakrabarti's (Rahul Kohl) cure stash went missing? Well, now we know who stole it…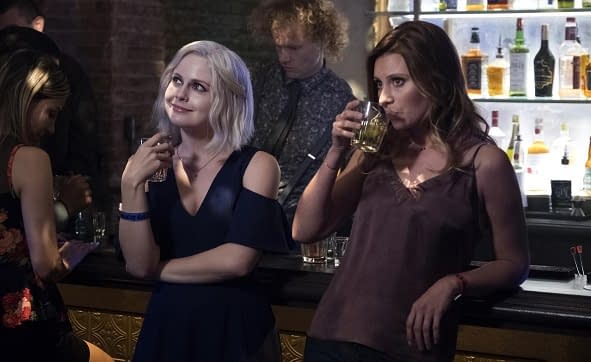 "Do you think there is anywhere to honeymoon in Seattle that doesn't feel like, 'Hey I'm trapped here forever'?" – Liv
We get another appearance from Mama Leone (Dawnn Lewis) — aka "Renegade" — when she shows up at Liv's door to answer questions on how to locate the coyote responsible for killing our victim. Mama Leone isn't able to help our detectives, other than that coyotes are hard to find because of the way they operate. Could she be more cryptic?
Some additional highlights of the episode include:
• An immature scene with Payton Charles (Aly Michalka) and Liv playing makeover with Ravi before heading out for zombie/human night at Blaine's club.
• Brains being sold by dealers as "Catch of the Day" cataloged and indexed — and yes, photos attached!
• Liv and Major Lilywhite (Robert Buckley) have a quick run in at his apartment — giving me a sense that they'll be reunited soon enough.
• Major is searching for the video that shows new recruit Jordan going full on zombie mode and scratching a human.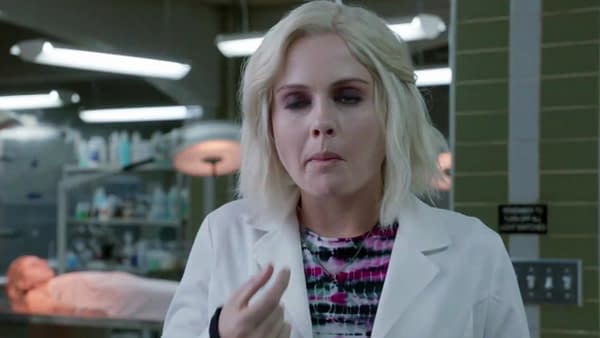 Liv: "He might be my future soulmate, Clive."

Clive: "He might be a future inmate, Liv."
'Brainless in Seattle (Part 1)' ends with Liv and Clive finding several skulls in a furnace and Clive declaring that they are now officially hunting a serial killer.
Overall, a strong start to the two-parter that definitely set up some interesting storylines for the remainder of the season and (hopefully) future seasons; and a definite improvement over last week's episode. I'm very much looking forward to 'Brainless in Seattle (Part 2)'. Will we get to see more of Mama Leone? Has Angus McDonough (Robert Knepper) grown his following? Will Liv tell Clive about Bozzio's infidelity? Most importantly: how will Graves control the growing zombie population and diminishing brain supply?

Once again, it's that time when I pay homage to Liv's episodic personality-inducing brain feasts!
On this week's menu: "Cupids Arrow" with "Hopeless Romantic" chocolate brain hearts.
https://www.youtube.com/watch?v=uBKK9OgnTg8

iZombie Season 4, Episode 2 Review: Brains Shaken, Not Stirred
iZombie Season 4, Episode 1 Review: Left Still Feeling Hungry
iZombie Season 4: A Look Back at Season 3 (The Weekly Static: Extras!)
iZombie Season 4: A Look Back at Season 2 (The Weekly Static: Extras!)
iZombie Season 4: A Look Back at Season 1 (The Weekly Static: Extras!)
The Weekly Static: Extras! An iZombie Fan's Season 4 Thoughts
Margo Staten is a Ukrainian born, raised in Brooklyn organically driven, coffee loving, twice divorced mother of one baby Einstein. Has a passion for books, yoga in the park and all things 80's and New Orleans.