J.J. Abrams Will Write And Direct Star Wars: Episode IX
Looks like J.J. Abrams is returning for another go-around in the Star Wars directorial universe. It was just announced that Abrams will be returning to complete the sequel trilogy as writer and director of Star Wars: Episode IX. Abrams will be co-writing the film with Chris Terrio, who wrote on Batman v Superman: Dawn of Justice and Justice League.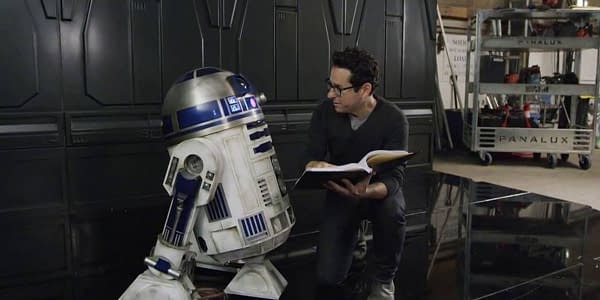 Star Wars: Episode IX will be produced by Lucasfilm President Kathleen Kennedy, Michelle Rejwan, Abrams, Bad Robot, and Lucasfilm.
"With The Force Awakens, J.J. delivered everything we could have possibly hoped for, and I am so excited that he is coming back to close out this trilogy," said Kennedy.