Posted in: Current News, Editor's Picks TV News, Freeform, Movies, TV | Tagged: cable, Calum Worthy, Cloak and Dagger, comic books, Comics, Debrii, Derek Theler, doreen green, freeform, Jeremy Tardy, Kate Comer, marvel, Marvel Comics, Marvel Studios, Matthew Moy, Microbe, Milana Vayntrub, Mister Immortal, new warriors, Night Thrasher, speedball, squirrel girl, streaming, television, tv
---
Marvel's 'New Warriors' Series Not Moving Forward At Freeform
It looks like there might be some limits to the spread of super hero shows across the television landscape, as Freeform will not be moving forward with Marvel's New Warriors. Though the series received a straight-to-series order in April 2017, Deadline: Hollywood is reporting that the Disney-ABC Television Group-owned network did not have a 2018 time slot for the series, so the decision was made to shop the project to another network or streaming service.
Set to serve as Marvel's first live-action comedy series, here's how New Warriors was described when the project was first announced:
New Warriors is about six young people with powers living and working together. Not quite super, not yet heroes and with powers and abilities on the opposite end of the spectrum of The Avengers, the New Warriors want to make a difference in the world, even if the world isn't ready. The series is about the entry into adulthood when you feel like you can do everything and nothing at once – except in this world, bad guys can be as terrifying as bad dates.
One of the highlights of the series for many fans was the involvement of Squirrel Girl (aka Doreen Green) in the series and on the tram. A proud and empowering fangirl, Green is tough, optimistic and a natural-born leader for the team. Deriving her powers from the same squirrels she has the ability to communicate with (hence the name), Green is a skilled fighter with enhanced acrobatic skills; but perhaps her greatest "super power" is her innate ability to have faith in people and teach them to see the "inner hero" inside of them. New Warriors is set to star Milana Vayntrub (This Is Us) as Squirrel Girl; Derek Theler (Baby Daddy) as Mister Immortal; Jeremy Tardy as Night Thrasher; Calum Worthy as Speedball; Matthew Moy as Microbe; and Kate Comer as Debrii.
Freeform isn't completely out of the super hero television show, though: Marvel's straight-to-series live-action adaptation of Cloak & Dagger remains at the network and is expected to premiere some time in early 2018.
Which should give Freeform some extra time to reschedule a couple dozen of their Harry Potter and Twilight marathons between now and then…
---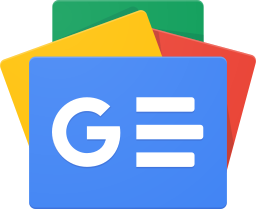 Stay up-to-date and support the site by following Bleeding Cool on Google News today!