'Ninja Turtles' First Look Features First African-American April O'Neil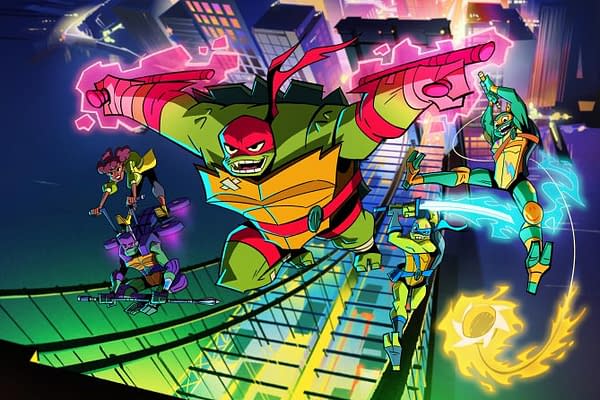 With the "Cowabunga!" crew now complete, Nickelodeon gave us a first look at the cast of characters from their new 2D-animated series Rise of the Teenage Mutant Ninja Turtles. Set to premiere in September 2018, the new 26-episode series is co-executive produced by Andy Suriano (Samurai Jack) and Ant Ward (Teenage Mutant Ninja Turtles) under the voice direction of veteran animation industry voice actor Rob Paulsen.
Here's a quick rundown on the show's voice cast, as well as the main characters:
Rise of the Teenage Mutant Ninja Turtles: Kat Graham (The Vampire Diaries) stars as April O'Neil; Josh Brener (Silicon Valley) plays Donatello; Omar Miller (Ballers) voices Raphael; Brandon Mychal Smith (You're The Worst) is Michelangelo; and Ben Schwartz (Parks and Recreation) stars as Leonardo. In addition, Eric Bauza plays Splinter and John Cena voices villain Baron Draxum, an alchemist warrior mutant who aims to transform all humans into mutants.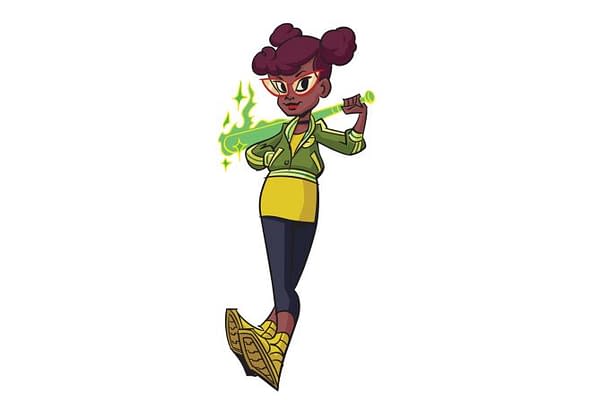 April O'Neil: "The first African-American April O'Neil — a savvy New Yorker and first human ally of the turtles — is played by Kat Graham."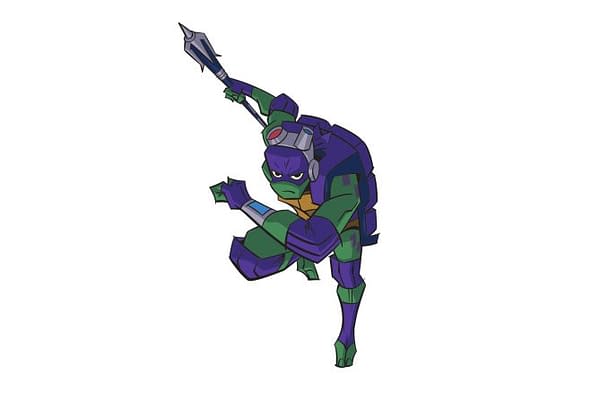 Donatello: "Soft-shell turtle and tech hero Donatello (Josh Brener) rocks a tech-bo staff and impressive coding skills."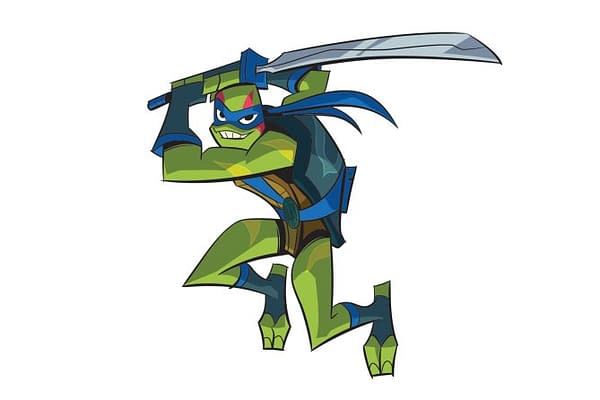 Leonardo: "Leonardo (Ben Schwartz) is a red-eared slider who boasts "irreverent charm and a rebel heart." Weapon of choice: ōdachi sword."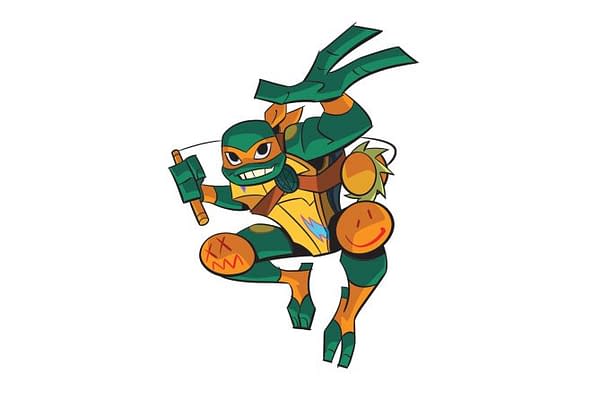 Michelangelo: "Box turtle/skateboarder/artist Michelangelo (Brandon Mychal Smith) is the youngest brother — and dangerous with a kusari-fundo."
Raphael: Raphael (Omar Miller) is now the leader and oldest brother, a snapping turtle who brandishes twin tonfas as his weapons.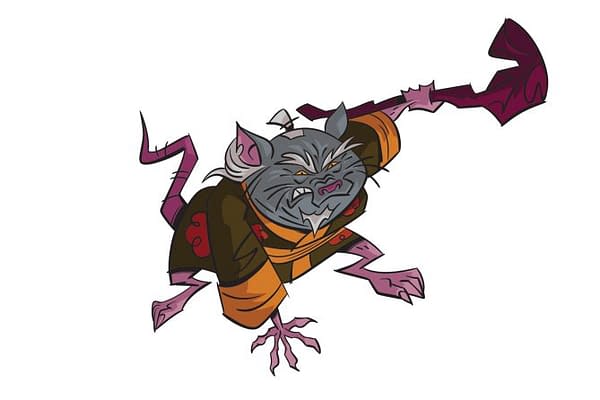 Splinter: "Splinter (Eric Bauza) is part father figure, all sensei to the turtles."
Here's what Nickelodeon has to say about the new series:
Rise of the Teenage Mutant Ninja Turtles follows Raphael, Leonardo, Donatello and Michelangelo on all-new adventures as they seek to unlock the mystical secrets of New York City. From the tallest skyscraper to the dankest sewer drain, the Turtles will encounter absurd new mutants and battle bizarre creatures all while enjoying their favorite slice of pizza. Tapping into mystic, ninja powers they never knew existed, the four brothers must learn to work together and navigate the perils of the modern age and hidden realms in order to fulfill their destiny to become a team of heroes.
For Chris Viscardi, Senior Vice President, Production and Development, Animation, Nickelodeon, the voice actors represent a new direction that the network is looking to take the beloved franchise:
"This incredible roster of voice actors provides a fresh take on these globally recognized characters, and they are going to bring this version of the Turtles to life in a whole new way. We have reimagined the series to be filled with humor, loads of action and a dynamic look, and it's packed with all new heroes, villains and cityscapes for the Turtles to explore."
The Teenage Mutant Ninja Turtles franchise began as an independent comic book series in the mid-1980s, gaining popularity over the years and expanding into film, TV, and video games over the past three decades. Michael Bay produced a movie version starring Will Arnett and Megan Fox, who would go on to reprise their roles in the 2016 sequel, Teenage Mutant Ninja Turtles: Out of the Shadows.