Netflix Developing Swedish Crime Series 'Quicksand' From 'The Bridge' Writer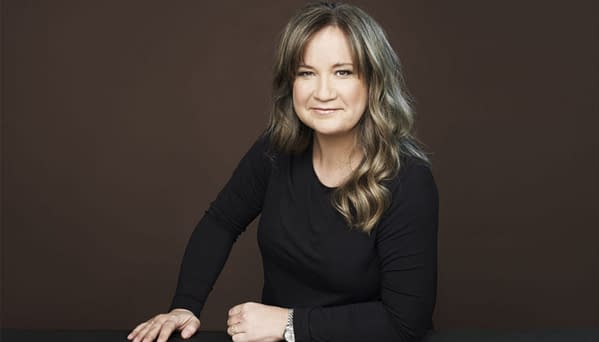 Netflix's "international crime (series) syndicate" continues to grow, as the streaming giant announced its first move into the Swedish-language market with Quicksand, adapted from Malin Persson Giolito's bestselling novel of the same name (titled Störst av allt overseas). The series will be penned by The Bridge writer Camilla Ahlgren and is being produced by Swedish production company FLX (The Bonus Family), with filming expected to begin in 2018.
The novel was originally published in Sweden in 2016, and published in the U.S. through Other Press in March 2017. Quicksand would go on to be published in 26 countries and earn Sweden's Nordic Crime Novel of the Year award in 2016.
Here's a brief synopsis of the novel Quicksand:
"Quicksand is an incisive courtroom thriller and a drama that raises questions about the nature of love, the disastrous side effects of guilt, and the function of justice.

A mass shooting has taken place at a prep school in Stockholm's wealthiest suburb. Maja Norberg is eighteen years old and on trial for her involvement in the massacre where her boyfriend and best friend were killed. When the novel opens, Maja has spent nine excruciating months in jail awaiting trial. Now the time has come for her to enter the courtroom. But how did Maja, the good girl next door who was popular and excelled at school, become the most hated teenager in the country? What did Maja do? Or is it what she didn't do that brought her here?"
Erik Barmack, VP of International Original Series for Netflix, said of the project:
"Sweden has a tradition of great crime literature and series, and we've been looking for something special in this area. We are excited to bring Malin's great novel to life and to work with Camilla, one of the best TV writers globally."
For Ahlgren, it was all about the novel and the novel's main character: Maja Norberg, a woman who "raises questions about guilt, responsibility, punishment and redemption. It holds a mirror up to our time while also serving as both a suspenseful thriller and a moving love story."