Stranger Things Creators Face Verbal Abuse Accusations, Issue Response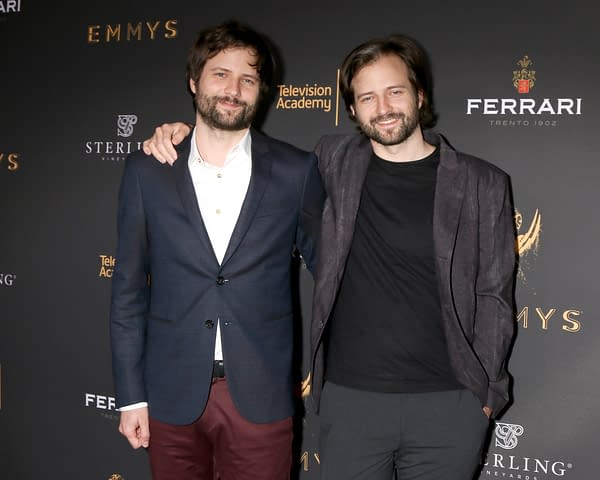 Matt and Ross Duffer (The Duffer Brothers) are facing accusations of being verbally abusive towards women on the set of Stranger Things, with the brothers as well as the streaming service issuing statements in response. Crew member Peyton Brown posted on Instagram that she would not be returning to the show when production on the third season of Netflix's hit sci-fi series begins, initially keeping the identity of those accused vague:
"I personally witnessed two men in high positions of power on that set seek out and verbally abuse multiple women. I promised myself that if I were ever in a situation to say something that I would. I have 11.5 thousand followers who can hear me say this, TIME IS UP."
Here's a look at the original Instagram post, which was captured via a screenshot by Entertainment Tonight prior to being deleted by Brown: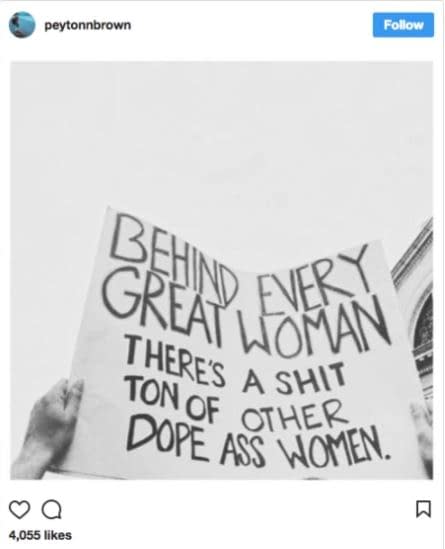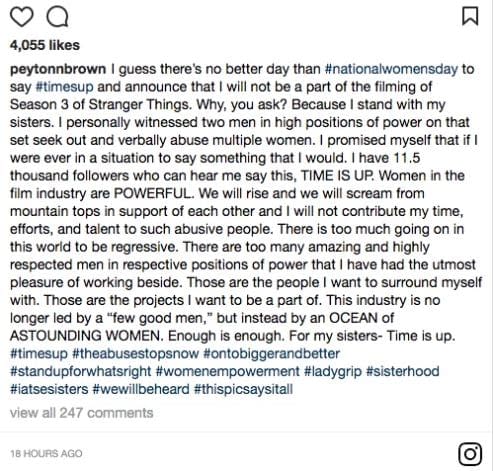 Brown cleared up the mystery as to who she was referring to in the comments section of the post. When asked if the "two men in high positions of power" were the Duffer Brothers, Brown replied, "Yes, I am." When asked to further elaborate on her claim, Brown described the set environment as "there was yelling, there were insults, there were threats and people were even fired or forced to quit because of them."
You can see those comments (screencap from The Daily Mail) below: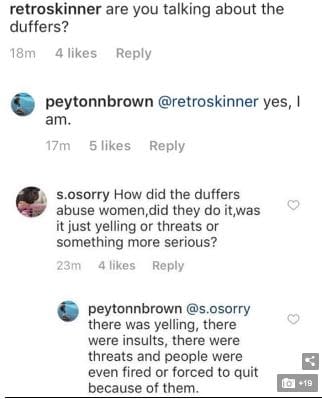 The Duffer Brothers released the following statement in response on Saturday:
"We are deeply upset to learn that someone felt uncomfortable on our set. We think it is important not to mischaracterize our set, where we believe strongly in treating everyone fairly regardless of gender, orientation, race, religion, or anything else. We remain totally committed to providing a safe and collaborative working environment for everyone on our productions."
Through a spokesperson, Netflix stated that they had looked into the allegations but "found no wrongdoing" on the side of the Duffer Brothers.
Sources: Deadline Hollywood, Variety