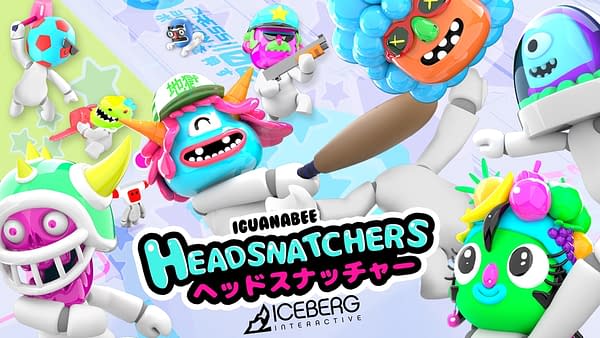 IguanaBee and Iceberg Interactive's Headsnatchers is so well named, we're kind of in-awe of it. The first thing you do with a Headsnatchers match is choose your head, which is the only way you can identify yourself, as everyone has the same nondescript body. And your goal from then on is to tackle your opponents, rip their heads off, and complete a task with them. A lot of the levels are based on sports – you might go bowling with the heads, or slam dunk them into a basket to win points – but others are a bit more complex, like feeding their heads to a shark, or firing their heads as a cannonball into the vast ocean.
Headsnatchers is almost beautifully simple. It is the perfect party game, because the rules are pretty easy to pick up, the characters are all the same aside from the cosmetics of their heads, and you can absolutely create your own head if you are so inclined. Otherwise, IguanaBee has pre-designed over 100 different interchangeable heads, so there should be something for everyone.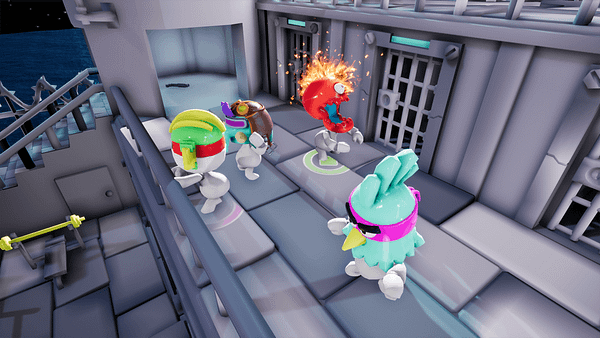 Headsnatchers supports 4 players in online and local multiplayer, though the local multiplayer is not split-screen. You all share one screen, making it just a little chaotic. The game has four modes with over 25 unique levels, each with its own rules and weapons on how to win. There's even a "Single-player Zombie mode, for when you just want me-time" though the game's GDC demo was just local multiplayer. Which was pretty darn fun. I could honestly see myself breaking this one out at a party, because of how easy it is to pick up. The controls are limited to just a handful of buttons or keys, and with shared-screen multiplayer, you don't have to worry about anyone looking at the wrong screen.
Really, its just stupid, good fun. And that's the goal for a party game.
Headsnatchers is coming to PS4 and Steam in the Second Quarter of 2018, so expect to see it release soon.
Enjoyed this article? Share it!