Posted in: Conventions, Fashion, Pop Culture, san diego comic con | Tagged: Ashley Eckstein, her universe, Her Universe Fashion Show, san diego comic con, sdcc, SDCC 2019
---
Here are the Her Universe SDCC 2019 Fashion Show Winners
Every year, Her Universe runs a fashion show, where aspiring designers create and model original designs based on the favorite shows, movies, games, and comics.
This year's host was, as always, Her Universe's Ashley Eckstein who was joined by previous winners Cynthia Kirkland, Jane Burson, and Kristi Siedow-Thompson. All four women served as the judges for this year's competition.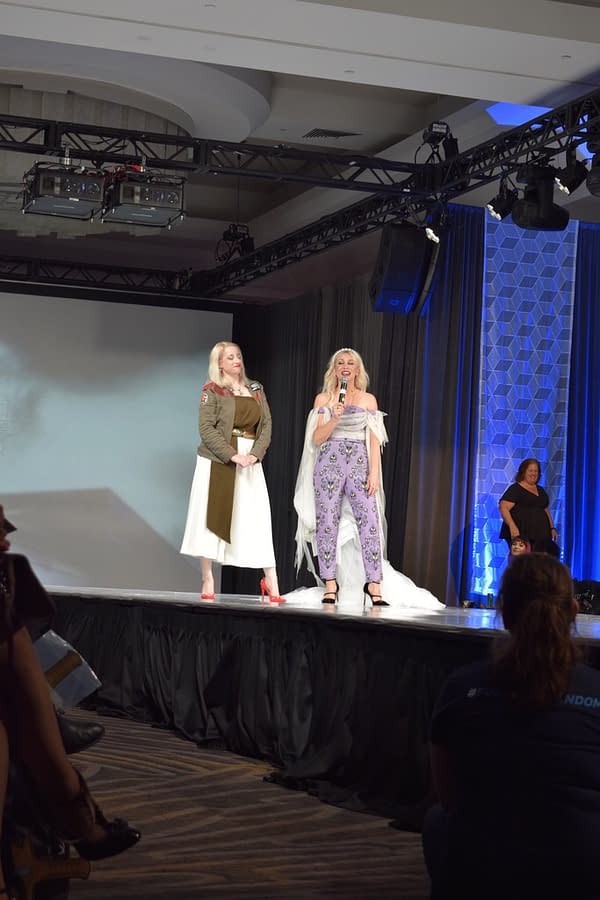 Before the competition kicked off, Eckstein showed off her own creation for the On Our Sleeves Foundation.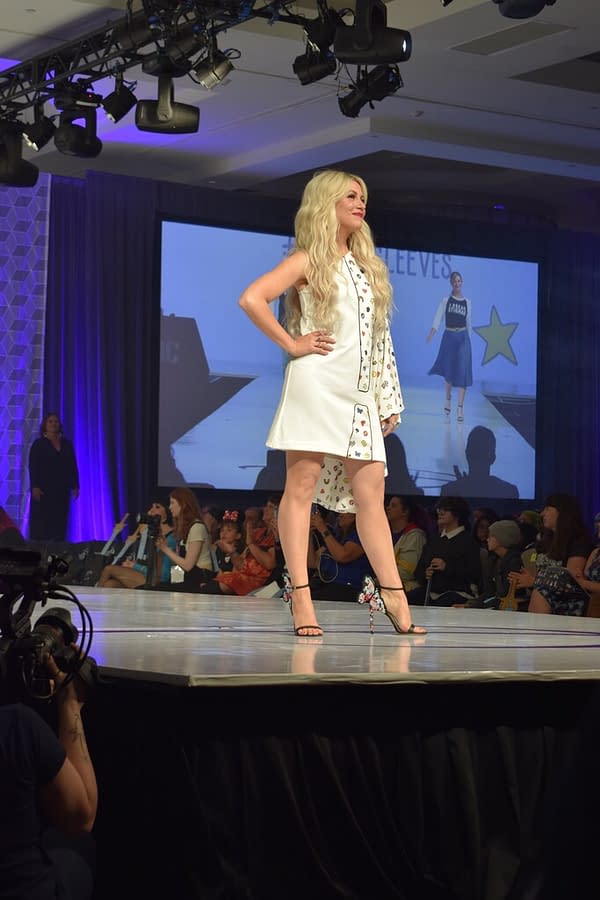 The first of this year's finalists was Sarah Hambly Bodak Green, who modeled her submission after Marvel's Loki.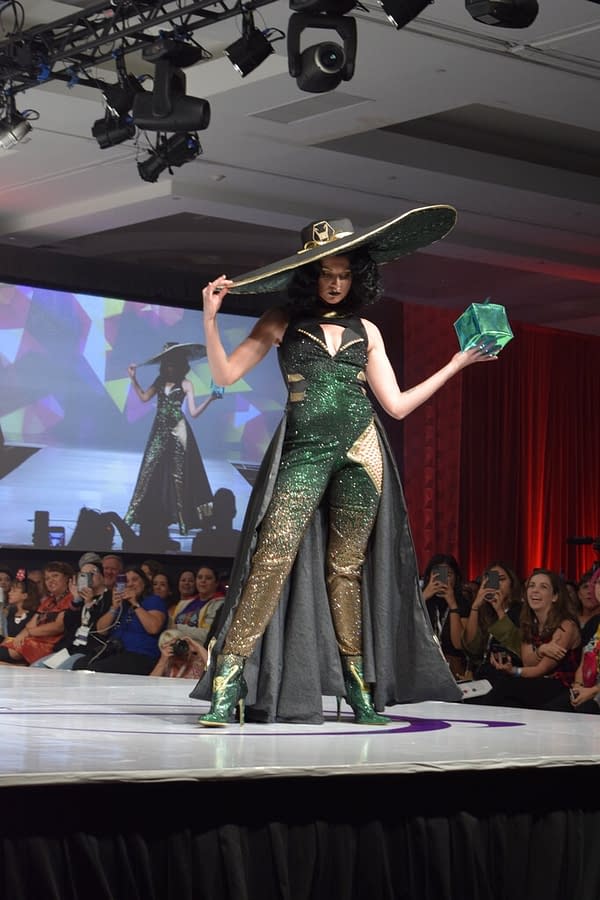 Next was Heather Smith, who titled her creation "He's No Good to Me Dead" which was inspired by the Star Wars films.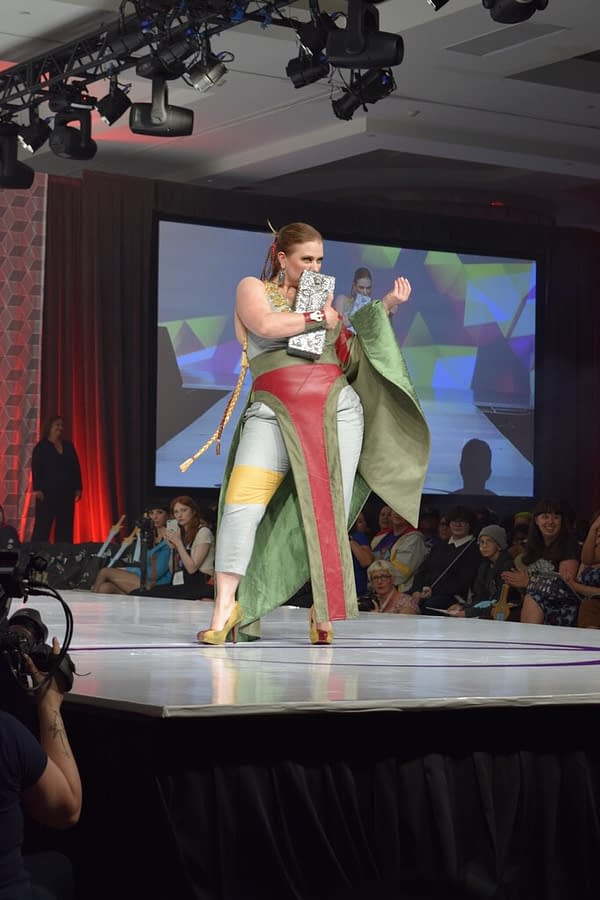 Adria Renee's "Destination: Isla Nublar" was based off Jurassic Park.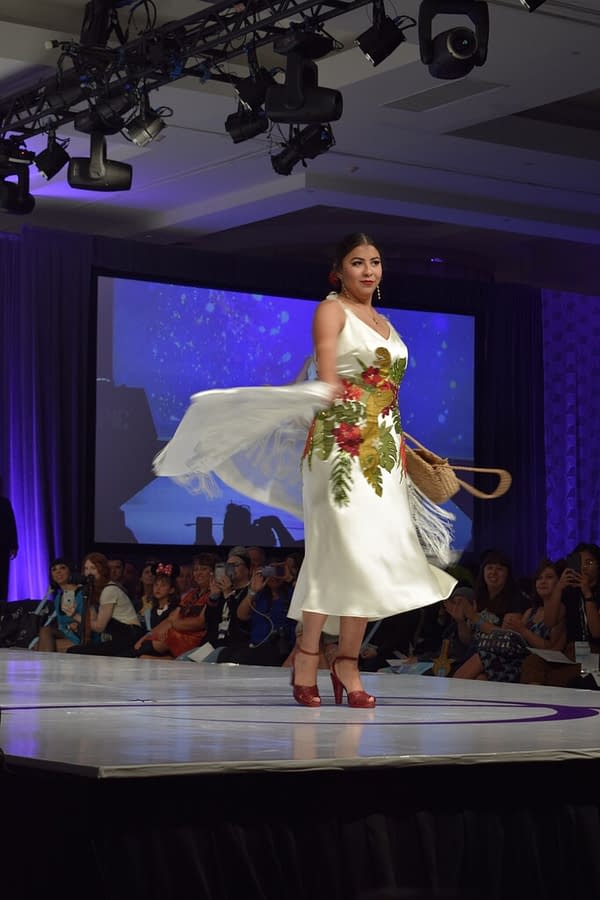 Samantha Strickland's "IT Girl" was both amazing and horrifying, considering it was based on Stephen King's IT. Seriously, Pennywise has never looked better.
Hailey Jenson's "Dreams Come True" was, naturally, modeled on Cinderella.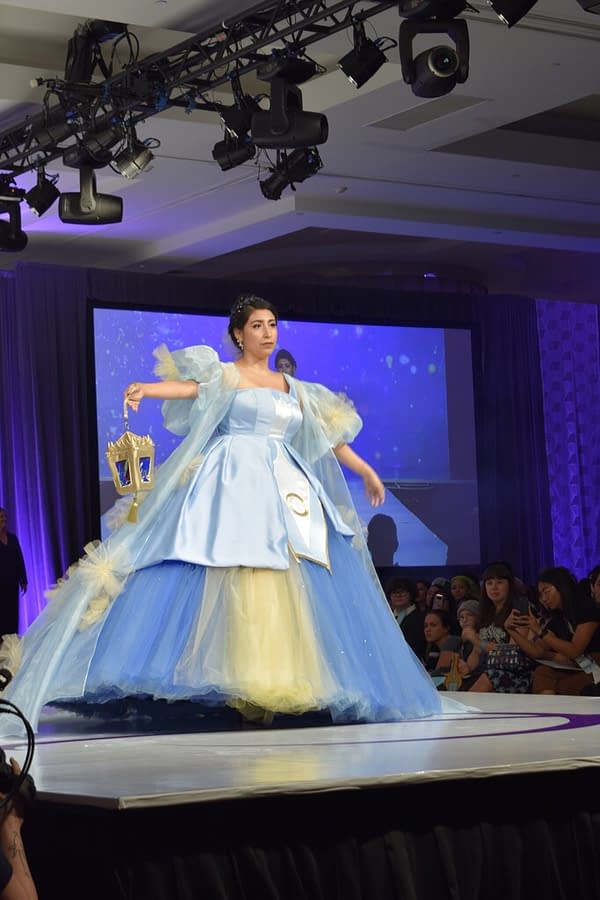 "A Diamond By Any Other Name" was Lizard Leigh's submission. If you couldn't guess, the outfit was based on Steven Universe.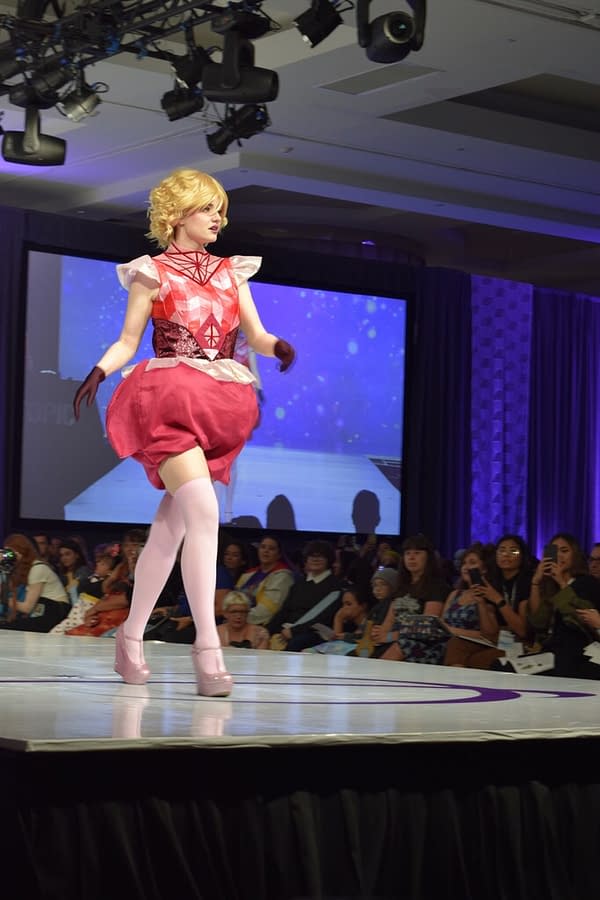 Jill N. Nofziger's dress took serious inspiration from Disney's mistress of evil, Maleficent.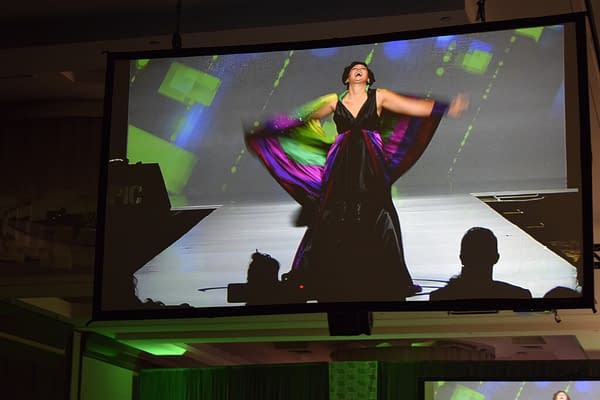 Cindy Guillermo Heselton pulled her inspiration from Game of Thrones, entitling her ensemble "The Night Queen."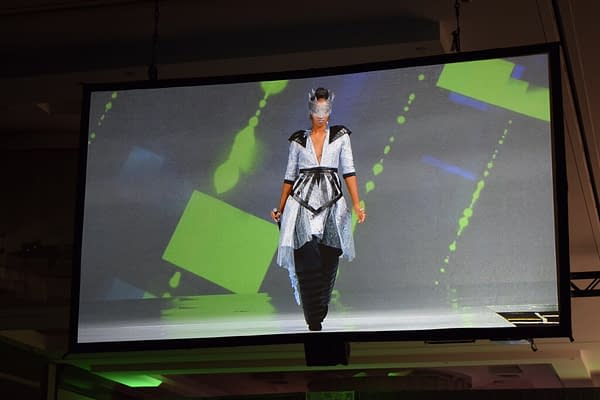 Brianna Casper brought some chic threads to Alice in Wonderland with this "Off WithYour Head" getup.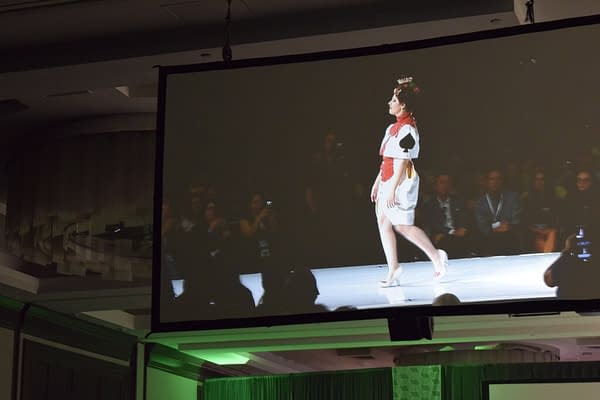 By the prickling of our thumbs, it seems Jenny Clark went with The Chilling Adventures of Sabrina for this "Something Wicked" dress.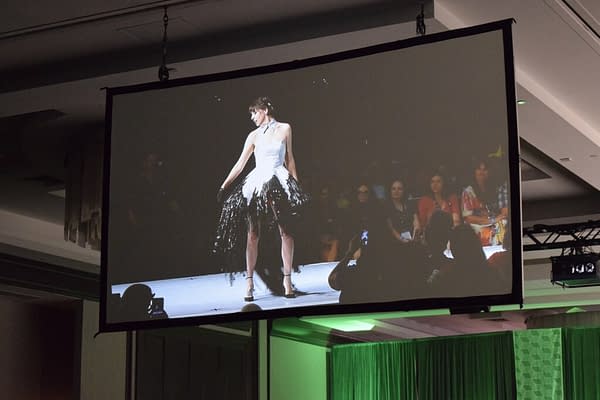 Christine Geiger brought a whole new perspective to She-Ra and the Princess of Power with "A Horsey of a Different Name."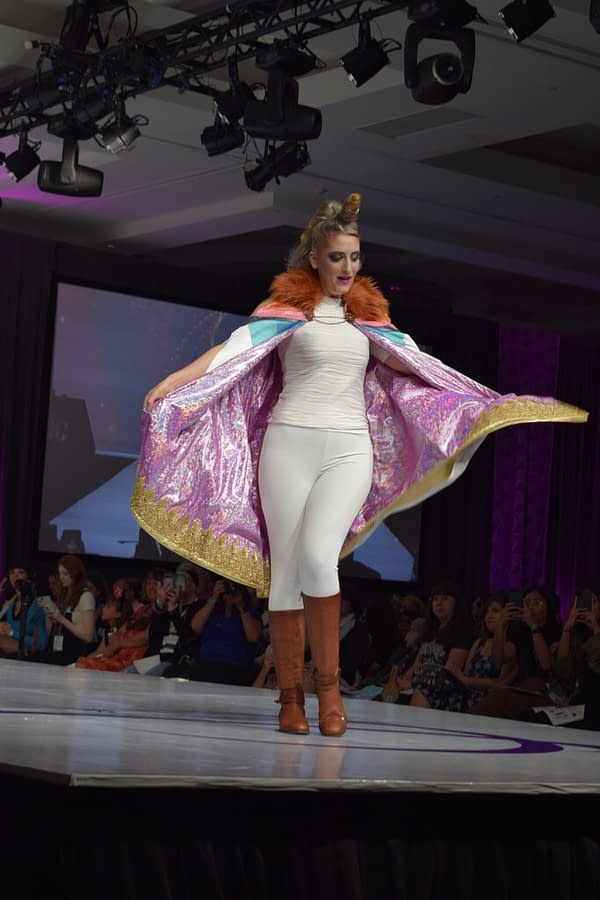 Sami Haag's "Icy Hot Vogue" was a crossover outfit heavily inspired by My Hero Academia.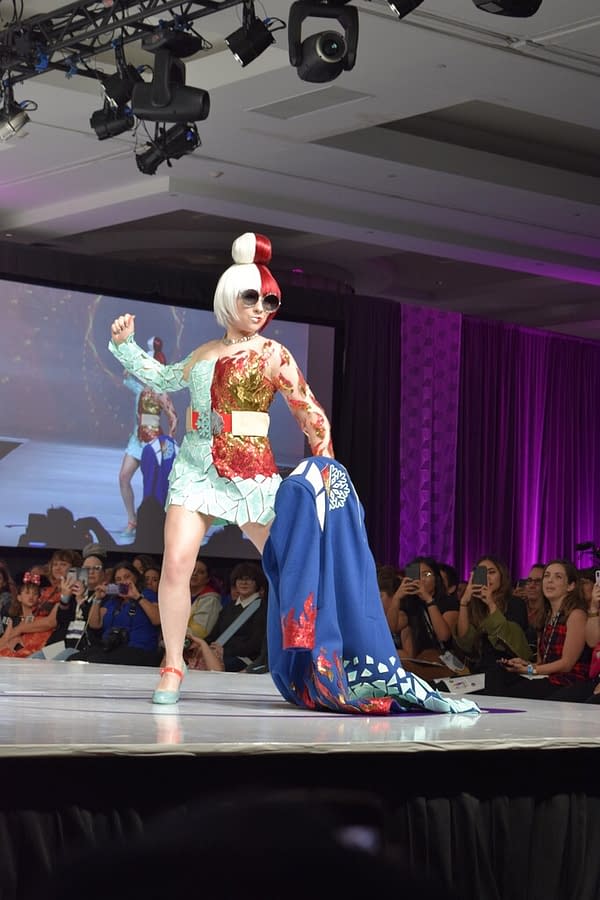 Liz Todd went old school with this Duck Tales gown, "Duck Couture (Woo-ooo!)"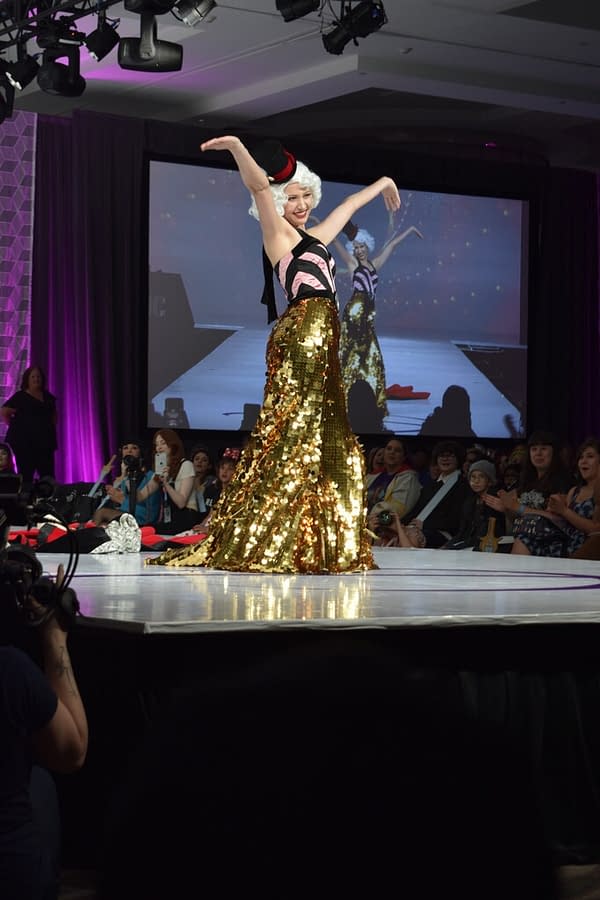 Lisa Truong also pulled inspiration from Star Wars for "The Spirit of Hope."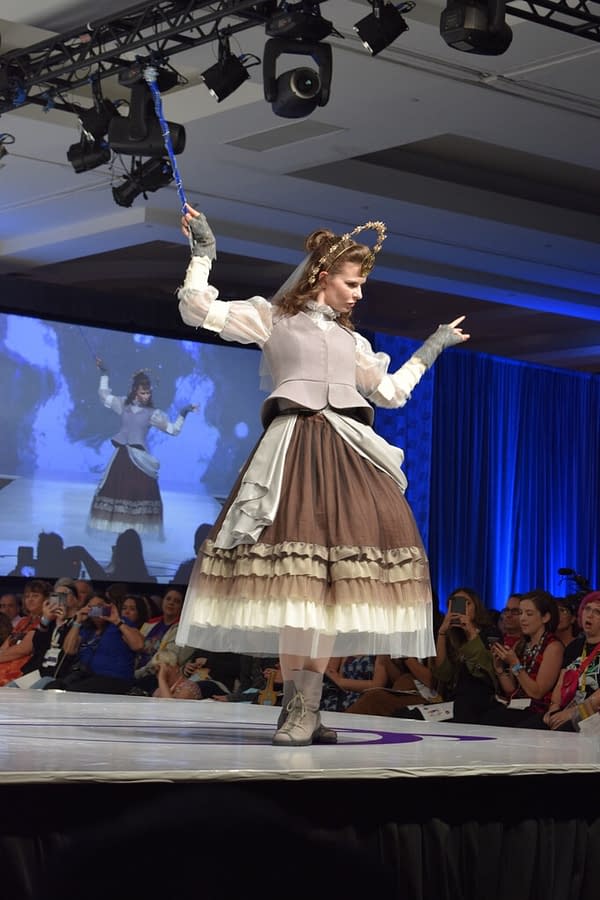 The second Game of Thrones submission came from Ally Crocker, who titled her piece "Bring Me Back to the Brienne-ing."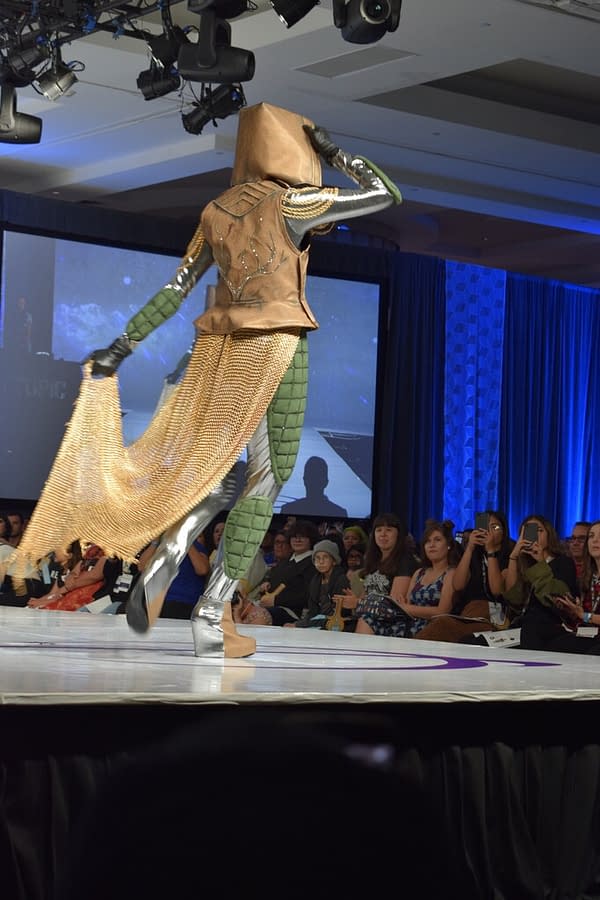 Sarah Timm's "Welcome to Neptune" was based off Veronica Mars.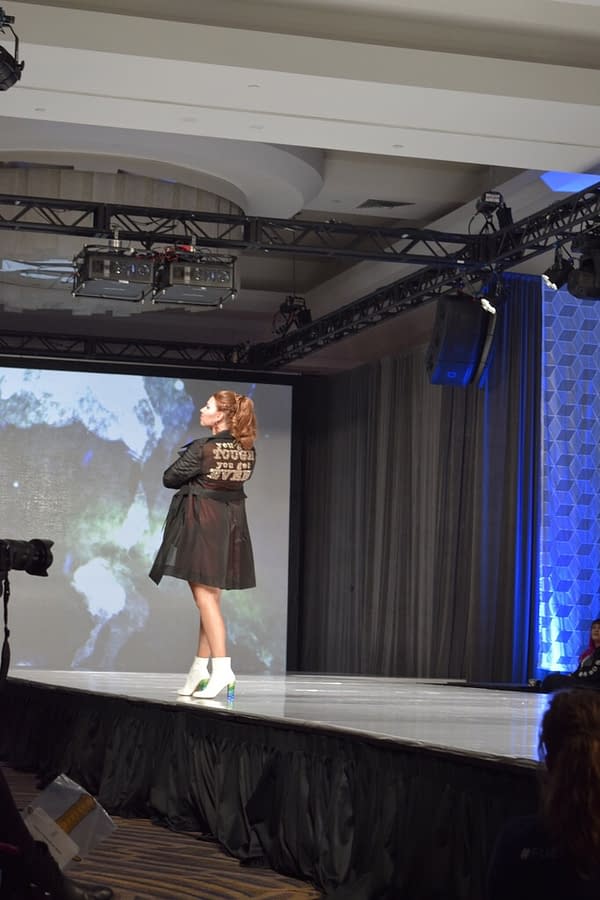 Ericka Angiuli's "Avenge the Fallen," was very clearly a reflection of the MCU. Particularly Marvel's Avengers: Endgame.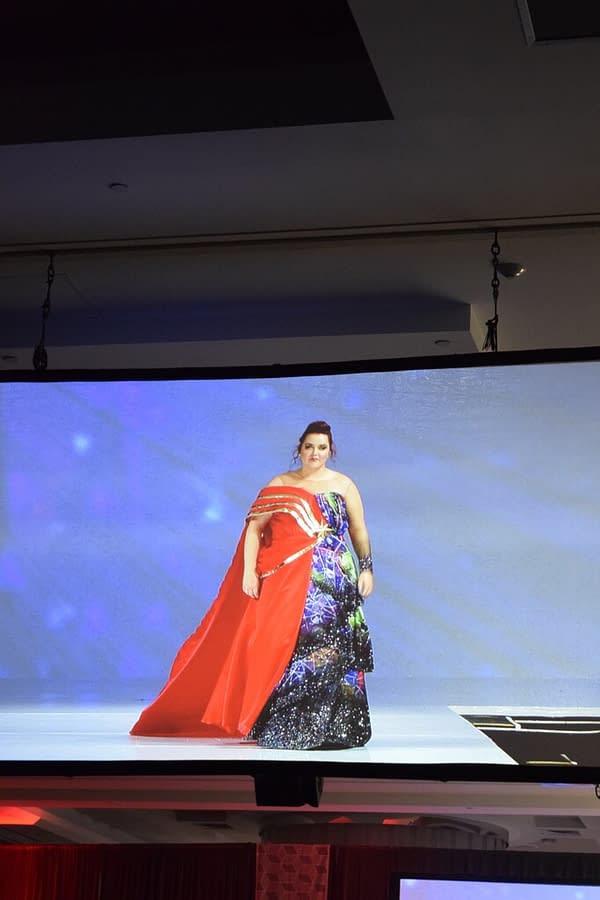 The final Star Wars look of the night was Kimberly Burns' "Heart of Kyber" dress.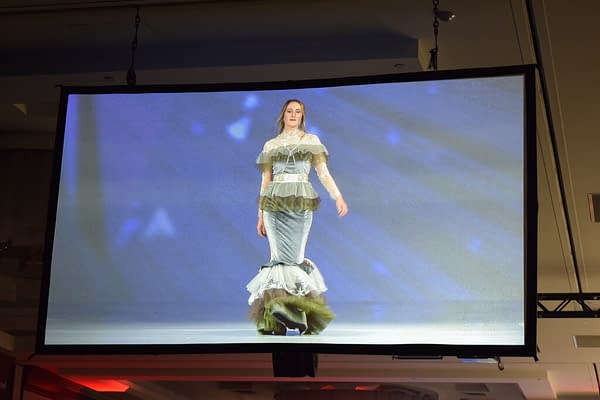 This DC inspired look by Kendra Raymond was called "Catwoman Origins."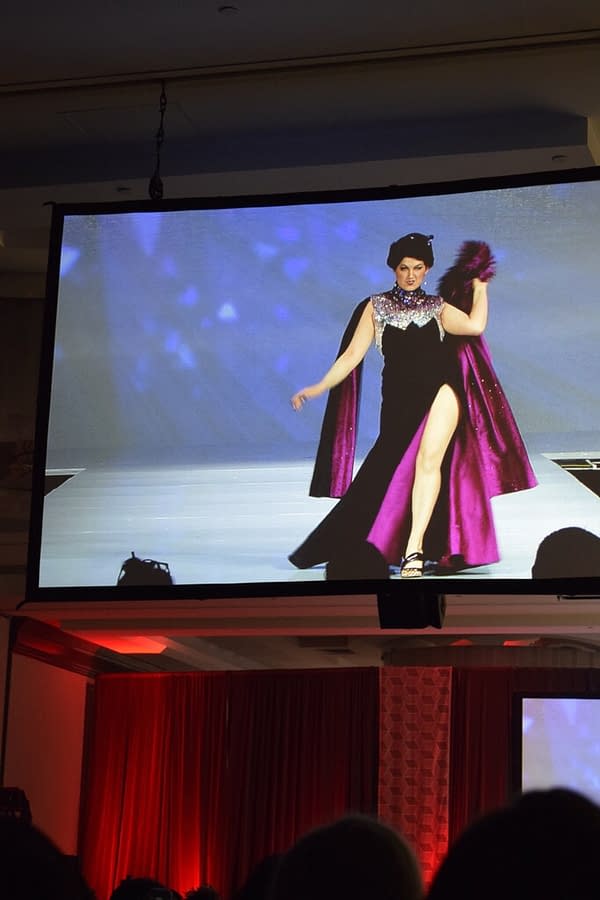 Olivia Mears also modeled a She-Ra look with "She-Ra and the Princess of Power Suits."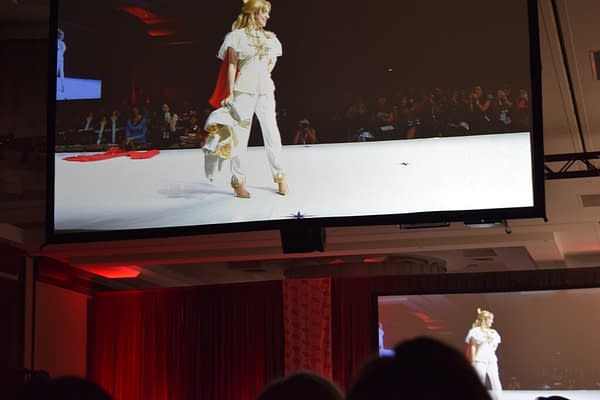 You can check out all the winners in the video below.

---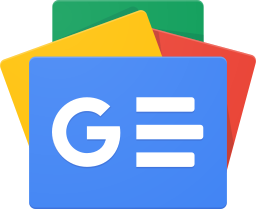 Stay up-to-date and support the site by following Bleeding Cool on Google News today!