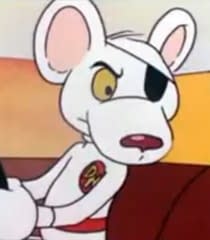 The BBC announced on Sunday during the convention that Lena Headey and John Oliver would be joining the voice cast for their new animated Danger Mouse series. Oliver, the host of HBO's Last Week Tonight, will be providing the voice for the mad scientist Dr. Augustus P. Crumhorn III who is a wolf. Headey, who plays Cersei Lannister on HBO's Game Of Thrones, will take on the role of U.S. Secret Agent Jeopardy Mouse.
They join Alexander Armstrong who will be playing the titular lead.
If you are a fan of Oliver's from his days on the Daily Show, then you are probably thinking of what I'm thinking… Oliver doing the Carlos Danger dance. Which made its triumphant return on Last Week Tonight back in June.
[youtube]https://youtu.be/LC6mTgKOKr4[/youtube]
[Source: Deadline]
Enjoyed this article? Share it!