SDCC '15: Recap of Legendary Pictures Hall H Presentation We saw previews to three movies today in Hall H: Crimson Peak, Krampus, and Warcraft.
Starting with Crimson Peak, Guillermo del Toro was the first to be brought on stage by moderator Chris Hardwick. A new trailer was revealed, which in turn got a large response from the audience. Much of the footage has already been seen in the already-released trailer, but every shot looked exceptionally stunning.
When discussing Crimson Peak, del Toro explained how he wanted to, "make a lush romance that hasn't been done in a while," and "wanted to make a classic gothic romance…with certain twists that are gender liberating," He made it a point to talk about how he wanted a strong female character as the lead, and not a helpless damsel in distress, He finished by saying that Crimson Peak, "is the most beautiful movie I've ever made," before dedicating the film to his mother and announcing that there is going to be a special Crimson Peak-themed event at Universal Studios this Halloween. Actors Tom Hiddleston, Jessica Chastain, and Mia Wasikowska appeared on stage shortly thereafter, recounting their experiences in filming with del Toro and exploring Crimson Peak's depths. Mia explained, in relation to the nightmarish occurrences that take place in the movie, that we learn about ourselves through our fears. The past, as Hiddleston explained, was crucial to the movie and "every character…is weighed down by what they've done and what's been done to them and the house represents the past."
Del Toro concluded by expressing how this is "the first time…I've felt completely free to make an adult movie in the English language."
Next up was director Michael Dougherty's Krampus. Describing the movie's title character as "the dark Santa Claus," and how he wanted to make a scary "Christmas movie about what if all your Christmas wishes you made as a child went dark because you stopped believing." The trailer was then shown, and received very well. With a movie few people knew about, it was a pleasant surprise and definitely caters to anyone who enjoys a claustrophobic horror movie. Toni Collete and Adam Scott then popped up, focusing on how the movie is both hilarious and horrifying.
Finally, it was time for Warcraft. Director Duncan Jones said he wanted to make a movie that was accessible for everyone. Similar to how Peter Jackson with Lord of the Rings, Warcraft can be watched by gamers and non-gamers alike. The entire cast came on stage and then came the trailer. Epic, and better than many people were expecting, Jones and the cast promised the film will be what the fans are hoping for, as it's truly about two heroes on a collision course with one another and not just a simple good versus evil story.
---
---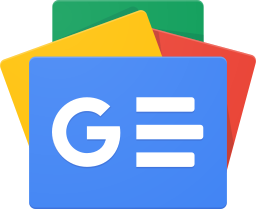 Stay up-to-date and support the site by following Bleeding Cool on Google News today!