SDCC's Thursday Schedule Is Up
We are currently 2 weeks out from San Diego Comic Con (SDCC), the largest gathering of pop culture celebration in the United States. Historically, this means the rolling out of the year's scheduled panels, events, and so forth.
2017 is no different, and Comic Con International released the Thursday July 20th of SDCC schedule. Yes, we're not going to post all the descriptions and locations for all of these panels, but we will pull out some of the highlights, like what'll be in Hall H on Thursday, and a few "not to miss" selections: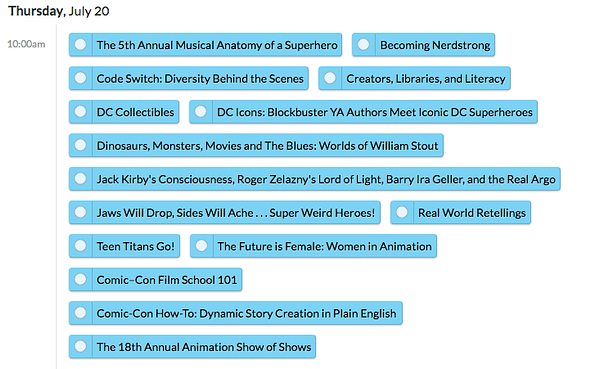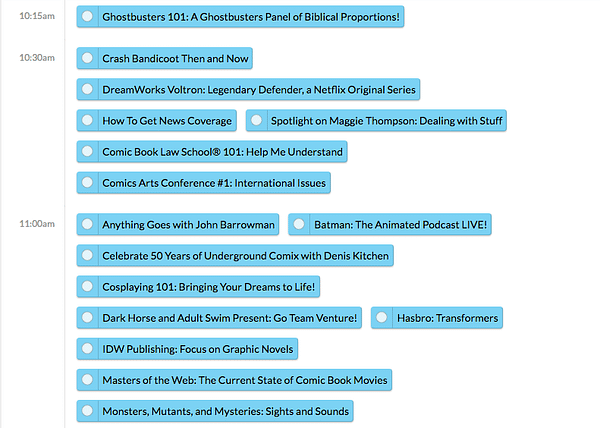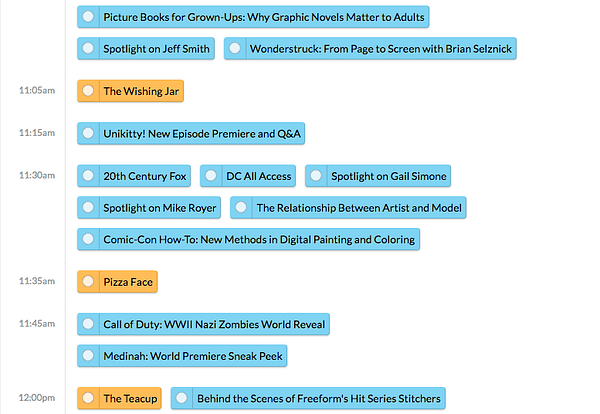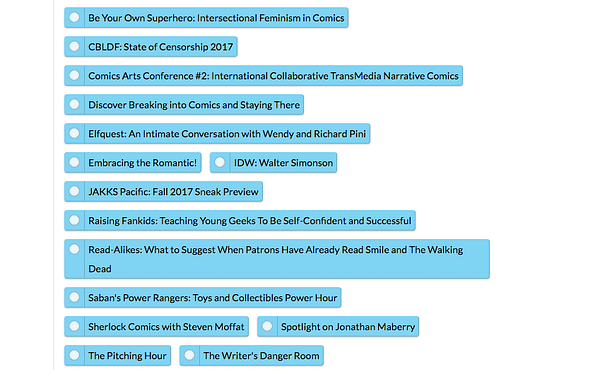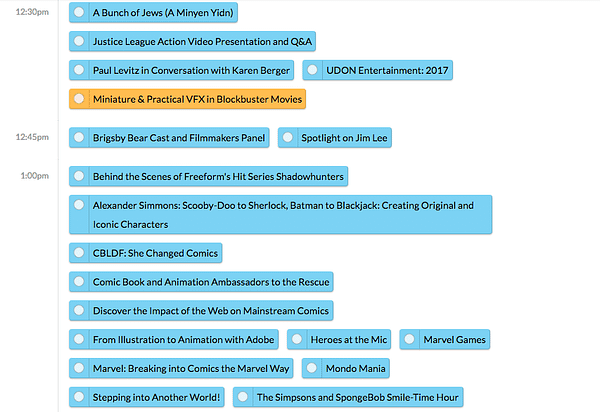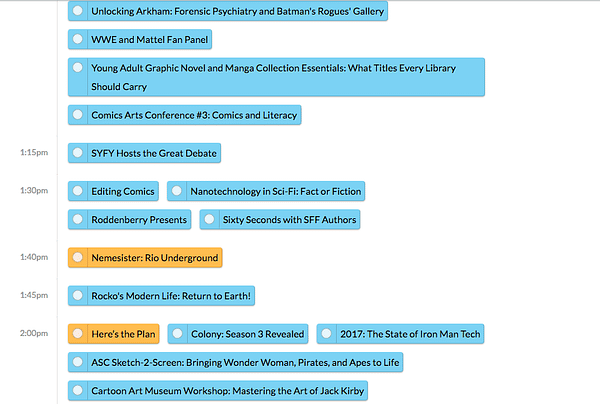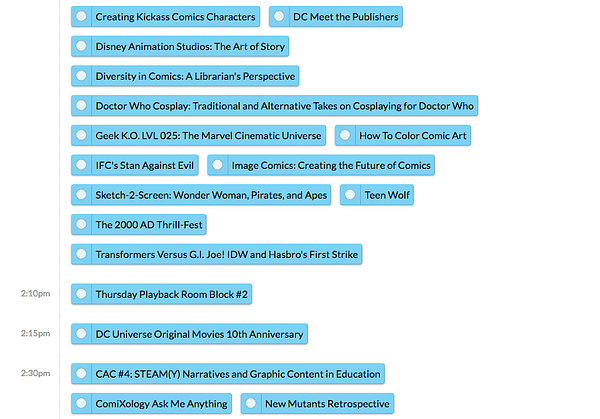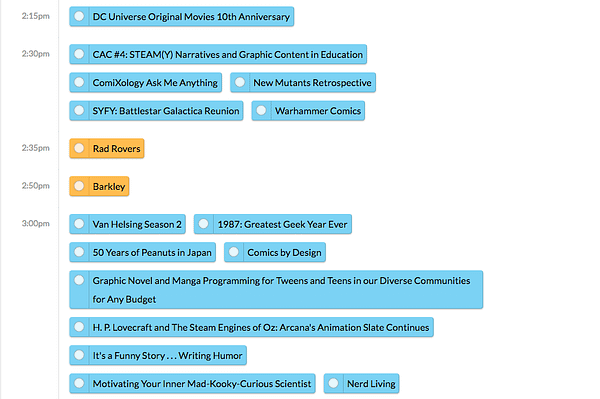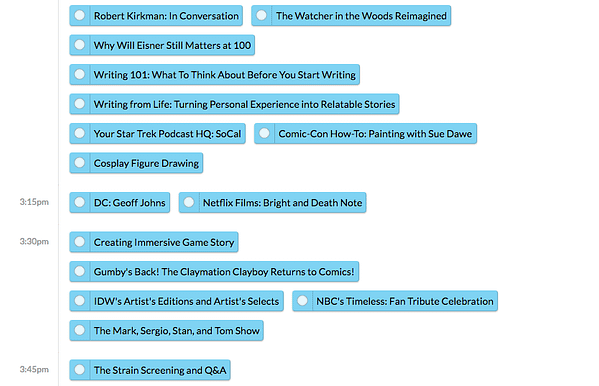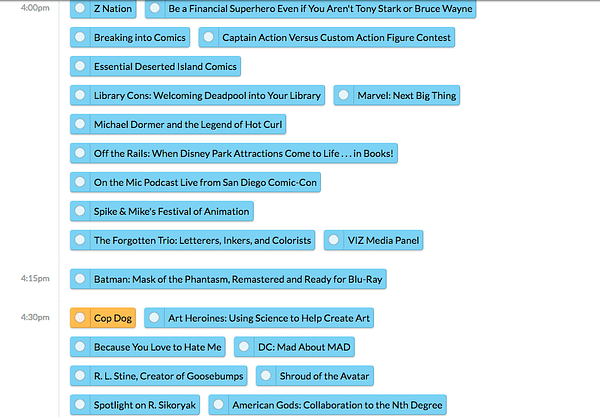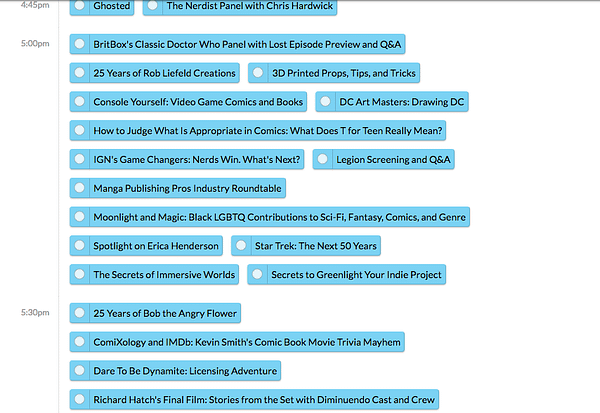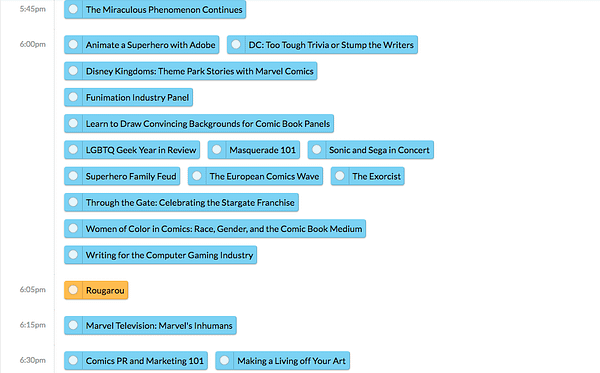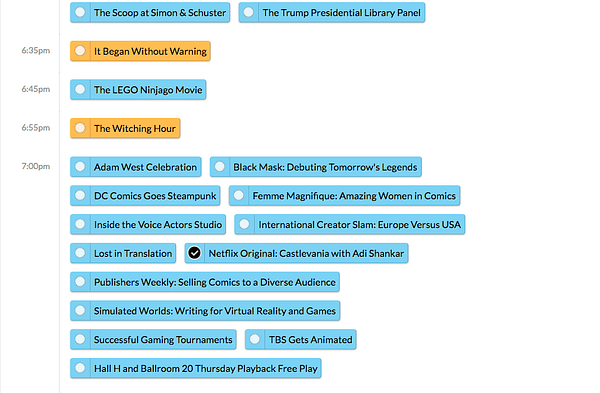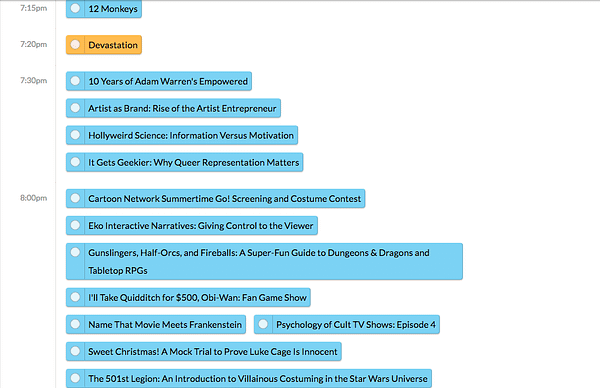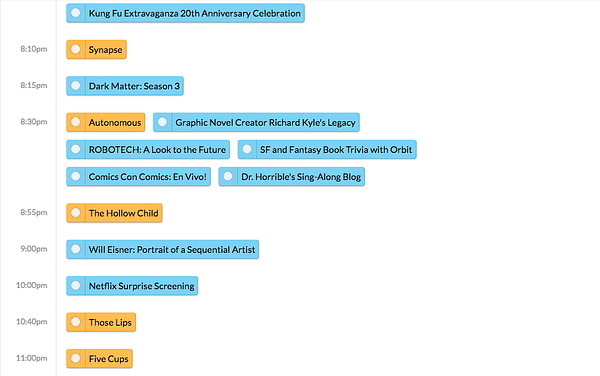 That's a WHOLE LOTTA STUFF guys. If you're curious, the blue color blocked panels are 'programming' and the orange/yellow ones are the Comic Con International Film Festival selections.
Hall H will host the 20th Century Fox presentation at 11:30am, the Brigsby Bear cast and filmmaker's panel at 12:45pm, MTV's Teen Wolf at 2pm, Netflix's Bright and Death Note at 3:15pm, and The Nerdist Panel with Chris Hardwick at 4:45pm.
Panels I'll be doing my best to hit on Thursday include the infamous "Anything Goes" with John Barrowman panel in the Hilton Bayfront Indigo Room at 11am. Also the BIG GIANT Battlestar Galactica reunion panel spectacular in Ballroom 20 at 2:30pm but then you'd have to choose between it and the 1987: Greatest Geek Year Ever panel in Room 5AB at 3pm. There is also FX's Legion in Ballroom 20 at 5pm, AND the mysterious Stargate panel in Marriott Marquis Grand Room 1 & 2 at 6pm.
The BSG panel doesn't have an *official* panelists yet, but the word on the flightdeck is fans and members of the Colonial Fleet are not going to want to miss this.
1987: Geek panelists include Mark A. Altman (St. Martin's The Fifty-Year Mission, Tor's Slayers & Vampires), Scott Mantz (Access Hollywood), Charles de Lauzirika (Alien Anthology, The Martian: Extended Edition), Steve Melching (Star Wars Rebels, Star Wars: The Clone Wars), Jose Molina (The Tick, Agent Carter), Ashley E. Miller (Thor, X-Men: First Class), Robert Meyer Burnett (Agent Cody Banks, The Hills Run Red), and Steve Kriozere (V.I.P., NCIS, Castle), and will assuredly make you laugh.
We'll have the Friday SDCC schedule up for you tomorrow when it gets posted.