Simon Kinberg Tries To Set The Fantastic Four Story Straight In a talk with Latino Review, writer and producer of the upcoming Fantastic Four movie, Simon Kinberg, talks about what to expect from the film at Comic-Con and addresses the comments by Kate Mara about the ties to Marvel's comics history.
Starting with will there be anything about the film at Comic-Con this year?
No, I can definitively officially tell you that there will not be anything from FANTASTIC FOUR at this year's Comic Con. When we really step forward we want it to be with our best foot forward. Instead of rushing something together for the Con we'd rather really wait until we have that perfect first image, perfect first sequence and first scene to show people.
With both franchises controlled by Fox, will we get an X-Men / Fantastic Four crossover?
The challenge is that they essentially live in different universes. In the X-Men world of the movies we never hear them talk about a famous super team called the FANTASTIC FOUR and in the FANTASTIC FOUR movie they are fantastic because they are the only ones of their kind meaning there aren't other people with super powers on the streets.
And about Kate Mara's comments on the FF not using the source material?
I think what she meant which was right is that it's not based on any one run. DAYS OF FUTURE PAST was obviously based on DAYS OF FUTURE PAST comic run and that was something that I could easily give the actors to read and they'd know the whole story. In this case because we are really snatching details, story lines, moments, action sequences from across the whole gambit of the decades of FANTASTIC FOUR, there isn't one comic that defines the movie.
What is the crux of the movie?
We have elements from the original FANTASTIC FOUR that there's a sort of optimism and inspirational quality to the film. Also, the notion of this dysfunctional surrogate family that comes together and has to work together is very present in the movie that owes a great debt to the originals. And this idea that they are scientist and that it's almost like this science adventure, more than being superheroes, they are almost like scientific adventurers, that's a big part of the movie too. We also owe a lot to the Ultimate's and the current crop of FANTASTIC FOUR comics and you'll see that. I don't want to give anything away but you will see it in the details and a lot of the story telling. It's really sort of inspired by all the different history of the FANTASTIC FOUR comics.
Will it feel like a Fantastic Four movie to comic fans?
Absolutely. This is being made by fans of the FANTASTIC FOUR comics. Josh and I are humongous fans of the FANTASTIC FOUR comics. In fact when the studio first called me about doing this movie it was right at the end of X-MEN: DAYS OF FUTURE PAST last summer. They said are you interested in doing the FANTASTIC FOUR movie and I said I was only interested in doing a FANTASTIC FOUR movie, meaning a movie that really honors the FANTASTIC FOUR comics. I'm not interested in doing something just to use the title as an excuse to do a goofy kids movie.
---
---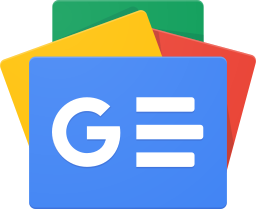 Stay up-to-date and support the site by following Bleeding Cool on Google News today!