Posted in: Movies, san diego comic con, TV | Tagged: Comics, entertainment, google, Google Glass, walking dead
---
The Walking Dead Escape Through Google Glass At San Diego Comic Con
Marq Romero writes, At San Diego Comic-Con I participated in The Walking Dead Escape at Petco Park. I participated in the obstacle course last year as a walker at New York Comic-Con, but this time I was going to actually run the obstacle course as a "survivor" and then later on get zombified to scare people on the course as a walker.
The Escape
Throughout the course, military and FEMA workers guided us along the way to a "safe" location. I must admit, the paid actors were very convincing and felt like they were actually part of The Walking Dead universe. Running the obstacle course turned out to be more of a workout than I expected. We were even treated to a little water break in the middle of it. I jumped over dead bodies, crawled under tables and dodged countless zombies without a scratch or bite mark. However at the end we were all lead into a dark tent only to be told we were all infected followed by a barrage of machine guns killing us all off. Participants were also given a regular and sketch variant of The Walking Dead #1.
[youtube]https://www.youtube.com/watch?v=JgZP-qlxt-k[/youtube]
Getting Zombified
After receiving our Walker 101 Training, it was time to get zombified! The makeup was top notch as these were the actual makeup/fx artists on The Walking Dead tv show (KNB Efx, a special effects company set up by TWD executive producer Greg Nicotero). They had four makeup stations and the first guy that worked on me told me not only does he create a lot of the dead bodies on the show, but he also helped create Herschel's severed head! I made each makeup artist wear Google Glass to record the process which is in the video below.
Next it was time to scare people on the course. We made sure we were placed in the section with the cars as I thought it would be fun seeing people jump on top of them. In our Walker 101 Training we were urged to stay in character especially since there were a lot of spectators who paid to see a Walking Dead experience. There were a lot of spectators in our section, but it was hard not to laugh when they would come up to one of us and give us a big hug. Unfortunately I couldn't wear my Google Glass for most of the time we spent on the course. They were shooting a promo video for The Walking Dead Escape and asked yours truly and my wife to be a part of it! However, I do hope the video I took of a walker riding a tricycle makes up for it. Overall, it was another fun experience the second time around and I would definitely recommend it, especially with a group of friends.
[youtube]https://www.youtube.com/watch?v=tjAgCZa1ZtA[/youtube]
Before… After…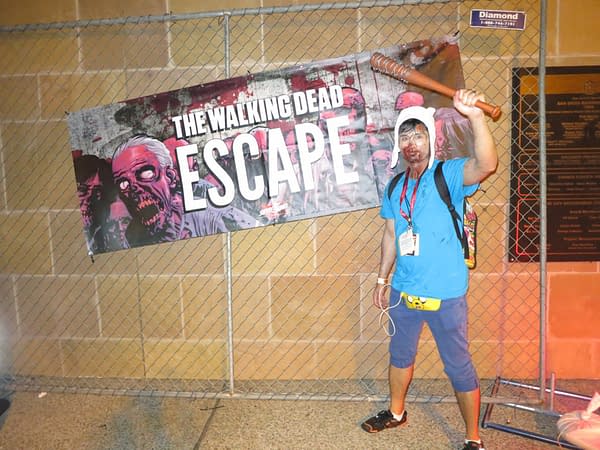 What time is it? Deadventure Time!
---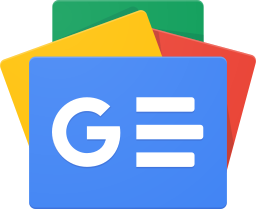 Stay up-to-date and support the site by following Bleeding Cool on Google News today!