The Tick Takeover Experience At San Diego Comic-Con 2017: One Of The Best Off-Site Activities In Years
Jimmy Leszczynski writes from San Diego Comic-Con 2017:
Warning: Spoilers ahead — if you're going to experience The Tick Takeover Experience for yourself, I'd advise not reading further!
* * * * *
We just finished The Tick Takeover Experience at SDCC 2017, where I learned that I'm not going crazy — I'm going sane in a crazy world!
Amazon Prime is releasing the 1st season of The Tick this August 25th, and Bleeding Cool was invited for a tour of The Tick Takeover in the middle of San Diego. As you can see, this immersive installment is as crazy as the invulnerable hero himself! Brace yourself for adventure, citizens!
After walking about in the San Diego sun for an hour, we were relieved to find the first area was a shaded lounge filled with fans. Whew. After check-in, we were invited to relax and cool off in the shade, charge all electronic devices, and watch the pilot episode of The Tick. While we cooled off, we were also invited to interact at tablet stations to earn a badge — four stations, four badges. Arthur's sister Dotting assured me I needed the stinking badges. Once you collect all the badges, you get a Tick-themed backpack filled with swag. Next, we were led to a staging area filled with fun. Again, more interactions and some trivia on tablets, this time rewarded with a custom t-shirt that you design! And wait, good citizen — pay no attention to the man behind that curtain. Those giant Tick antennae you have been hypnotized by for the past hour are controlled by this li'l guy! Then, finally, as though it all wasn't enough, we were led to an actual building from The City, home of the Tick. After a small group of Citizens step into a grocery shop, the bored clerk starts a video. In it, a panicked Arthur tells us the we are heroes-in-training to catch the Evil Miss Lint and the Pyramid Gang, and that we are on a mission. We had to search through stage set rooms, looking for clues. Once we found the clues, we scanned our wristbands for credit.
The first room was dressed as an office, I assume Arthur's, with maps and string theories thumbtacked to the wall. (It looked a lot like my office.) The "Agents" in the room kept watch out the window while instructing the group to search every drawer and behind every poster. We frantically searched for the clues while the Agents constantly reminded us it was a competition. The Agents then noticed a car pull up. Time to go! We were rushed to the next room, dressed more industrial to represent The Pyramid gang's hideout. This Agent yelled that the infamous Pyramid Gang is surveilling the room and that we should be quiet. After a few minutes of searching through lockers and ammo lock boxes, someone knocked something over. The Agent heard it as well, and announced: "We are through here, everybody out." We were then rushed into a receiving room, where we could see our scores. We received our Hero Rating, along with a special message from The Tick. Remember those t-shirts that we customized? They were here waiting for us, already printed out. Not through yet, chum! Then came the green screen 180° photo op. Leaping from a burning building? I've gazed into the gaping maw of doom and said, "Let's do this." No problem. Amazon is making a big push to bring an old-school favorite, The Tick, back into the modern mainstream. There will be plenty more news to come from Arthur and his pal this weekend, and we will serve it to you like we served justice: a la carte.
Overall, The Tick Takeover Experience was one of the best interactive off-site activities I have seen in years. At least stop by and enjoy the shade!
---
---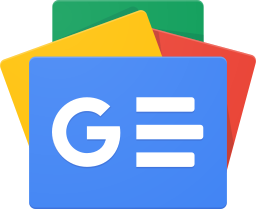 Stay up-to-date and support the site by following Bleeding Cool on Google News today!