William Shatner Speaks Of His Late Friend Leonard Nimoy At Star Trek 50th Anniversary Conference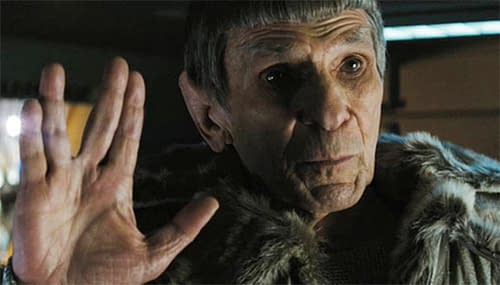 Captain Kirk and Spock are two of the most iconic characters ever created, and their relationships can also be held in that same regard. That's why it is unsurprising that the actors who played them had a special relationship.
Speaking during the Star Trek 50th Anniversary press conference, William Shatner had this to say of the late, great Leonard Nimoy.
With Leonard, I was thrown into his company because of appearances like this, and movies. We had a lot to do with each other. He was the brother I never had, as we used to say to each other. He had a brother, I didn't have one. He was my brother.
That's a lovely sentiment to express to a room full of people. Here, here.