John Carpenter is releasing a new album in the fall and has dropped two new tracks today. The horror icon has a 12-inch vinyl single containing the two tracks as well. Many variants of it are being released, and are available for preorder right now. These are a collaboration with his Halloween 2018 co-composers, his son Cody Carpenter and godson Daniel Davies, who seem to have reignited Carpenter's passion for music these last couple years. He is pumping out great stuff, as evidenced by today's offerings. You can hear both "Skeleton" and "Unclean Spirit" below, and click the links to find all of the different versions of the new John Carpenter single to order. Many thanks to Bloody Disgusting for the heads up.
John Carpenter: "Refreshing To Write"
"It was refreshing to be able to write music that didn't have to fit to any sort of locked image," John Carpenter said. "We also had a specific focus and direction we wanted to follow when working on Halloween, both in terms of mindset and instruments, and being able to return to working without that narrow focus was refreshing. Although working on Halloween didn't specifically influence any of these new compositions, there is always a honing of craft that must take place when working on a film like Halloween, and our improved skills definitely helped us in writing these songs."
Variants to the vinyl release include the following, which you can see all of by following these links:
Hand-cut "bone records" acetate version limited to 100
"Blood Red" limited to 2000
"Skeleton Bones" (SB mailorder exclusive) limited to 500
"Hemoglobin" (Bandcamp exclusive) limited to 500
"Blood Splatter" (End of an Ear exclusive) limited to 300
"X-Ray" (Sacred Bones Record Society exclusive) limited to 150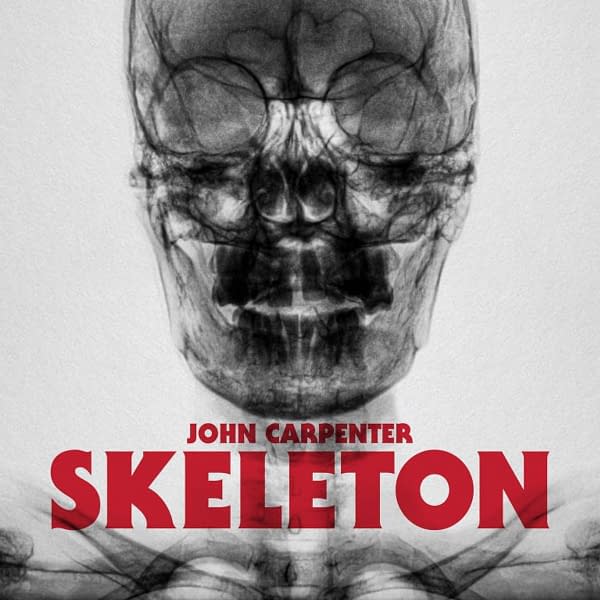 Enjoyed this article? Share it!