Old Man Michaels Says He's Returning to Regular Life After WWE Crown Jewel
Sadly, it looks like Shawn Michaels' return to WWE was a short-lived one, as the 53-year-old Heartbreak Kid says he's returning to his regular life after a one-off return from retirement at WWE Crown Jewel last week. Michaels retired in 2010 after a WrestleMania match with The Undertaker, and he seemed like one of the few wrestlers who had actually rode off into the sunset and didn't plan on coming back… well, unless you count the first time he retired in 1998.
But the promise of all that Saudi deal money was enough to lure Michaels back to the ring for a tag-team match with his former partner and best friend, Triple H, against The Undertaker and Knox County Mayor Kane. The match went… er… less than smoothly. Triple H, probably in the best shape of the bunch, tore his pectoral muscle early in the match, forcing Michaels to carry the workload for an Undertaker and Kane who can barely even move anymore. At one point, Michaels performed a moonsault from the top rope to the floor, but Undertaker and Kane didn't even get into position to break his fall. Perhaps nothing was more shocking, however, than seeing Michaels bald head, which he normally keeps hidden beneath a cowboy hat or bandanna.
Despite these issues, and much complaining amongst smarks on the internet, the match was well received by most fans, voted the favorite of the nite in a WWE online poll, even beating out AJ Styles vs. Samoa Joe.
Even so, it seems that Michaels won't be returning for a one-on-one match with The Undertaker, as previously rumored, at least if we take his post-event interview with WWE.com at face value.
So will Michaels really return to regular life? Or, having tasted the ring once more, will he feel compelled to return for a full 3rd retirement tour, perhaps giving fans some dream matches with wrestlers who can actually hang with him, like Styles or Daniel Bryan? We'll have to wait and see.
If he does, who would you like to see him face?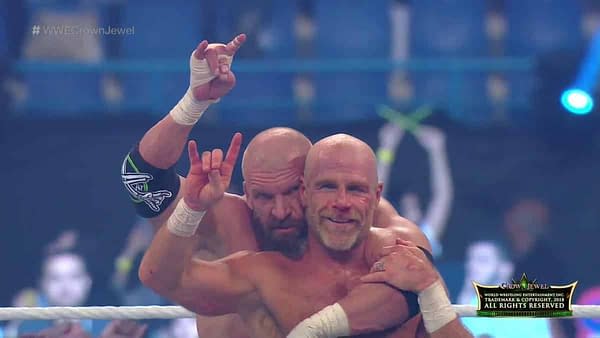 ---
---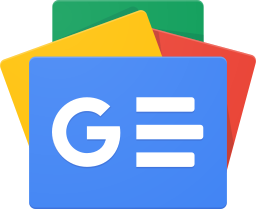 Stay up-to-date and support the site by following Bleeding Cool on Google News today!