Did Seth Rollins Raid Thanos's Wardrobe for SummerSlam Outfit? [SPOILERS]
WWE SummerSlam, a 17-hour annual pro wrestling event, kicked off with Seth Rollins vs. Dolph Ziggler for the Intercontinental Championship. But as the challenger, Rollins, made his way to the ring, a lot of people on social media (and at least one who emailed us) noticed that his outfit looked a little familiar…
Remind you of anyone?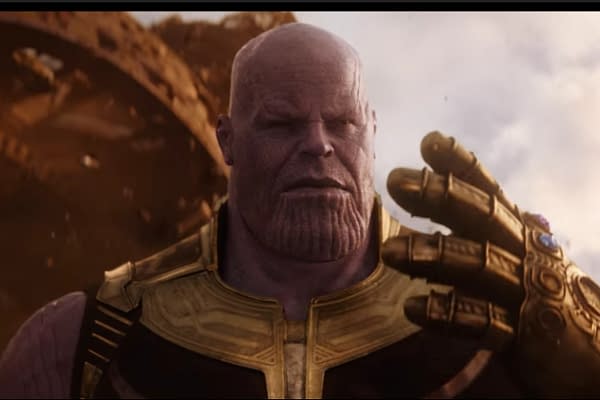 It could be a coincidence, but it did seem as though Rollins had the power of several cosmic god-stones in his corner tonight, or at least one Dean Ambrose. Rollins overcame Ziggler and his associate, Drew McIntyre, and with a snap of his finger, made Ziggler's championship reign disappear.
It might have been more fitting if Rollins were going for the Intercontinental Championship.