Titus O'Neil, WWE Superstar and CEO of the prestigious marketing company Titus Worldwide, took to Twitter Thursday to tease possible involvement with the Marvel Cinematic Universe. O'Neil, a longtime friend of actor Dave Bautista, tagged both Marvel and the Guardians of the Galaxy star in a tweet showing off his ripped new physique.
284lbs now 6weeks from today I'll be ready for a Lifelong Goal 2be reached&I'm excited about the process to go down to a Leaner 41 year old 270lb @Marvel Character 😎🌍 Has nothing to do with @WWE but everything to do with being a Blessed Man! @DaveBautista I'll see you soon 😊 pic.twitter.com/zdeuhaQ7GK

— Titus O'Neil (@TitusONeilWWE) May 17, 2018
What could Titus mean when he says he's gone "down to a Leaner 41-year-old 270lb Marvel Character?" Further, when he tells Bautista that he'll see him soon, does that mean the two could soon be filming together, perhaps in Guardians of the Galaxy Vol. 3?
O'Neil recently catapulted himself to megastar status after a performance at the WWE Greatest Royal Rumble that had everyone talking. Could he be looking to convert that newfound fame into a movie career like his buddy Bautista? It would be journalistically irresponsible not to come to that very conclusion!
In response to the tweet, Bautista posted:
You are blessed but you worked hard for those blessings! Never settle for a comfort zone.. #dreamchaser #Drax https://t.co/7rGQC69hJp

— Dave Bautista (@DaveBautista) May 17, 2018
As you can see, Bautista has cleverly hidden the name of his Guardians of the Galaxy character inside this seemingly innocuous, affirming tweet. Can there be any doubt now that there's truth behind this rumor we just started?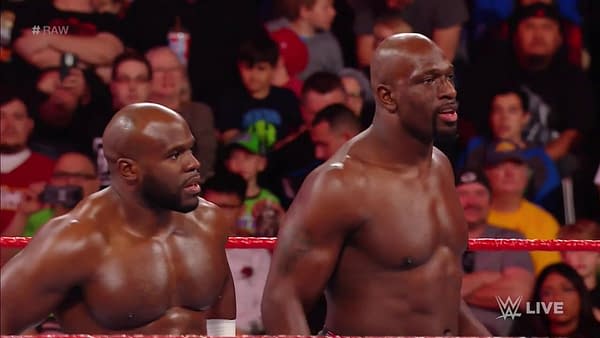 Enjoyed this article? Share it!