Magic: The Gathering – Beta Llanowar Elves On Auction At Heritage
Heritage Auctions, an auction house based in Dallas, Texas, that deals mainly in auction lots and listings primarily pertaining to comics, video games, trading cards, and other collectible items of a similar nature, has put a rare, graded copy of Llanowar Elves from Limited Edition Beta, the second Magic: The Gathering set, up for auction! This card has a total population of just five card graded this high or higher by CGC, which makes this one of the most valuable copies of Llanowar Elves to hit the auction block! Prospective bidders will only have up until Tuesday, May 17th, to place a bid on this remarkable Magic card.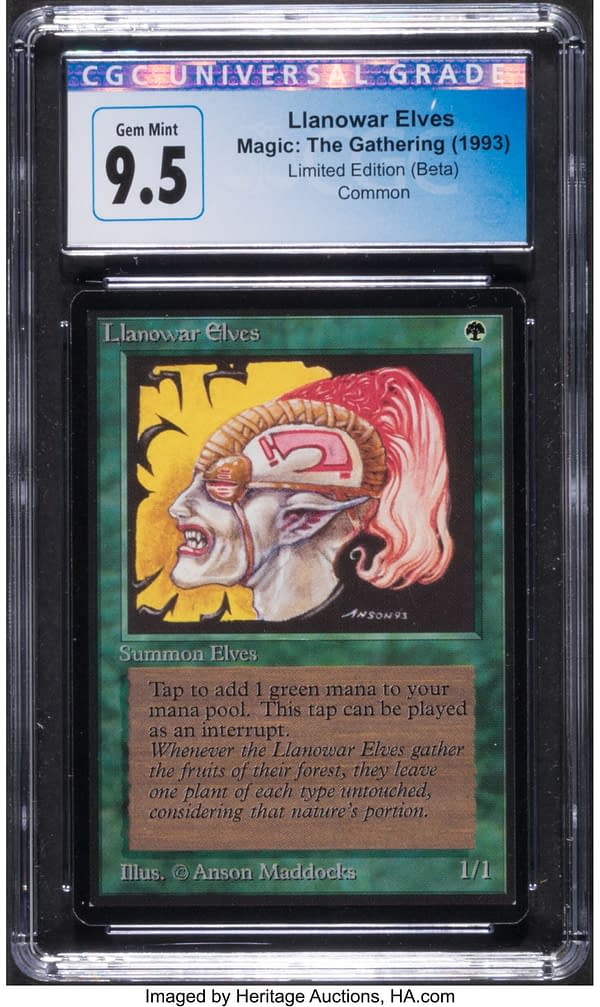 While many creature cards in Magic: The Gathering produce green mana, and while there are two cards functionally identical to Llanowar Elves, this card is one of the rarest copies of the card to see the light of day. Only five copies are at a grade of 9.5 according to the CGC, and none are graded any higher! Furthermore, according to the item's auction listing on Heritage Auctions' website:
Wizards of the Coast released the Alpha Edition on August 5, 1992, but due to the low print run and the huge success they were forced to quickly print Beta Edition. The Beta Edition printed a mere 2 months after, October 1993. Featured here is a common card from the set; Llanowar Elves. Do not sleep on this card, how often do you get to see Beta Edition cards in this Gem Mint condition? The artwork was done by Anson Maddocks. CGC certified 5 copies earning Gem Mint 9.5 grade, and none graded higher.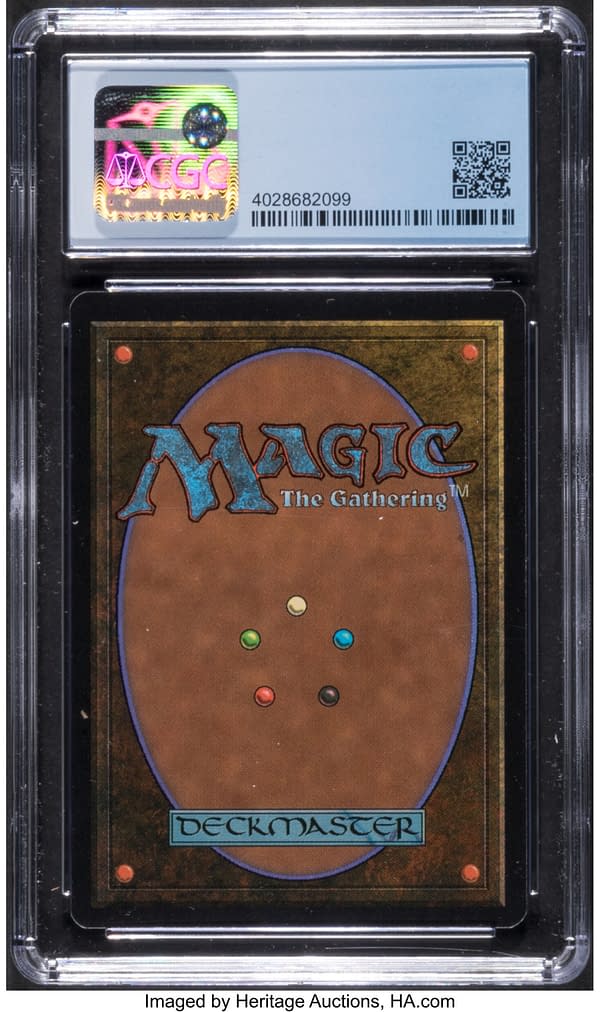 If you wish to place a bid on this immaculate Beta copy of Llanowar Elves, please kindly note that you will only have up until Tuesday, May 17th, to do so. You can find this item's auction listing on Heritage Auctions' website by clicking here. Good luck!