Posted in: Peacock, Sports, streaming, TV, WWE | Tagged: andy kaufman, david letterman, jerry "the king" lawler, jerry lawler, late night with david letterman, memphis, nbc, peacock, Taxi, wrestling, wwe, wwe hall of fame, wwe peacock, wwf
---
Andy Kaufman Finally Being Inducted Into WWE Hall of Fame
Iconic comedian and rival of Jerry "The King" Lawler, Andy Kaufman, will be inducted into the WWE Hall of Fame during WrestleMania weekend.
---
One thing that divides WWE fans greatly is the inductees into the company's Hall of Fame during their annual ceremony on WrestleMania weekend. Even more divisive is the "Celebrity Wing" of the symbolic Hall, which includes names beyond debate, including Mr. T, Pete Rose, Mike Tyson, and then there is also Kid Rock, and Donald Trump. One celebrity who is inseparable from the world of pro wrestling is the legendary late shock comedian Andy Kaufman, yet for some reason, he has never been included in WWE's Hall of Fame. Until now, that is.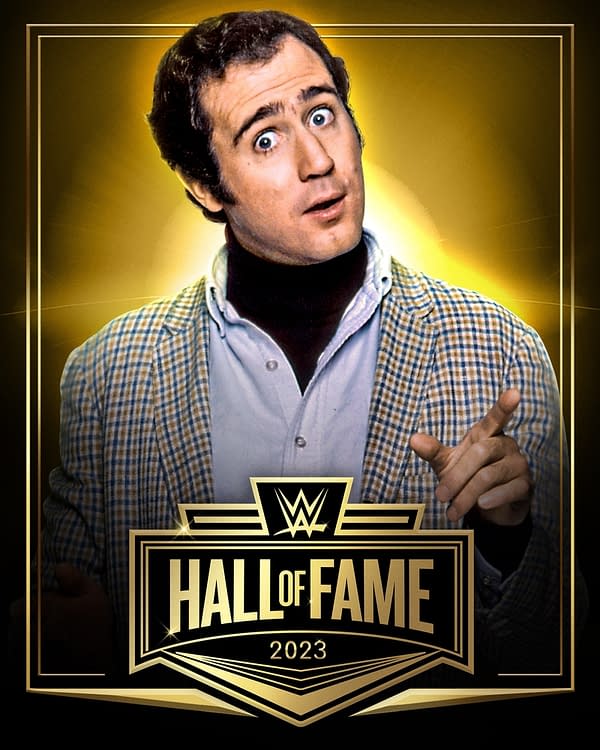 WWE announced today via a Variety exclusive that the late/great Andy Kaufman would finally be inducted into the company's Hall of Fame as a part of next month's ceremony. Fans have long demanded this induction, as Kaufman's legendary rivalry with now fellow Hall of Famer Jerry "The King" Lawler in the early 1980s brought pro wrestling into the national consciousness right before the WWF exploded nationally a couple of years later.
Andy Kaufman was always fascinated by the world of pro wrestling, especially the idea of physical theatricality that blurred the lines between reality and act, something Kaufman was infamous for his entire comedy career. He came up with the concept of making himself the Inter-Gender Wrestling Champion of the World, where he would chew the scenery as a vicious heel but only wrestle women. It was at once both hilarious and shocking, as Kaufman put himself into this act entirely and actively tried to convince the world he had quit comedy and was now, indeed a professional wrestler.
While Vince McMahon Sr. rejected Andy Kaufman's act and wanted no part of it (you can imagine his son would have lept at the opportunity just a couple of years later), Kaufman found himself right at home in the wild west world of Memphis and found himself immediately at odds with the territory's greatest star, Jerry Lawler. Together, the two men obliterated the lines between fiction and reality and brought kayfabe to new heights when they did things such as Lawler seemingly breaking Kaufman's neck with a piledriver and Kaufman then trying to bring litigation against him.
It all reached the level of iconic on the July 28, 1982 episode of Late Night With David Letterman when the two rivals appeared together on the show, and in front of a national television audience, Andy Kaufman antagonized Jerry Lawler to the point where he blasted him with a slap to the face.
Despite all appearances to the contrary, Andy Kaufman and Jerry Lawler were totally in on the whole rivalry and were kindred spirits in not only their love and respect of pro wrestling but in their pursuit of kayfabe and creating a story with no seams showing that would actually fool an audience into thinking something outrageous was happening. The two remained good friends until Kaufman's death from lung cancer at the far too-young age of 35 in 1984.
It's easy to imagine Jerry Lawler being the only choice to induct Andy Kaufman into his rightful place in the WWE Hall of Fame, but that hasn't been a guarantee due to Lawler suffering a stroke just last month. Everyone around him has said the King is doing very well recovering, so hopefully, he's well, and up to take the stage as the only man anyone could envision inducting Kaufman.
To see Andy Kaufman and the other inductees enter the WWE Hall of Fame, you can watch the ceremony live on Friday, March 31, only on Peacock.
---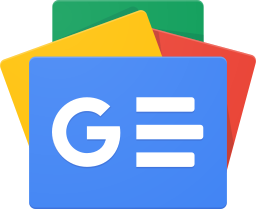 Stay up-to-date and support the site by following Bleeding Cool on Google News today!