With the recent announcement that the CW's Arrow will end with a 10-episode 8th season, the countdown to the end is now officially underway – starting with next episode "Training Day" (negative points if you missed the movie reference in the headline):
Oliver's still working to integrate the best parts of his team of vigilantes with the best parts of the SCPD, but that feels completely misguided. The reason the Green Arrow concept has been so effective is because he can do what the SCPD can't. Ollie needs to let the SCPD stay in their lane while he and Team Arrow continue to act as "consultants" and operate when and where the SCPD can't.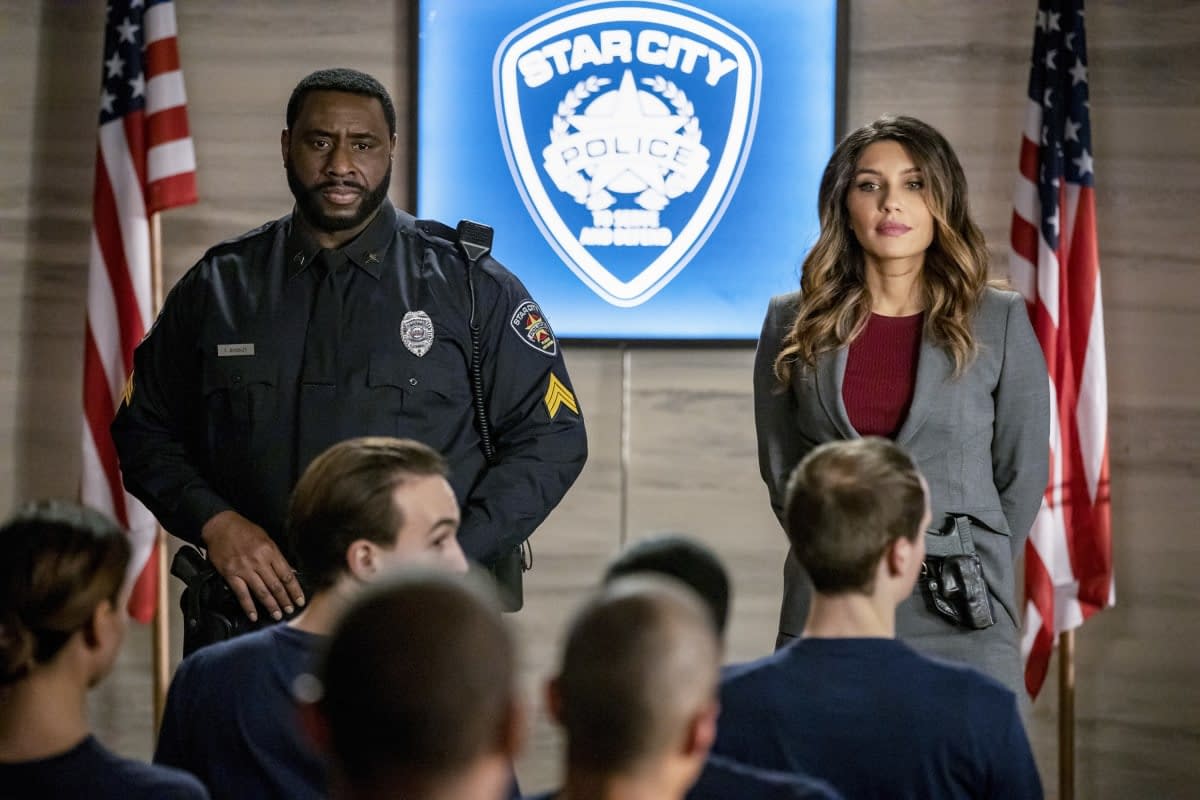 Except as you'll see from the following promo and preview, we're not quite sure it's a good thing that some within the SCPD actually agree with us…
https://youtu.be/cWPM-vSmFQw
Arrow s07e15 "Training Day": TEAM ARROW ATTEMPTS TO WORK WITH SCPD — Team Arrow attempts to work with the Star City Police Department but much to Oliver's (Stephen Amell) frustration, things don't go as planned. Meanwhile, Dinah (Juliana Harkavy) gets some life-changing news. Ruba Nadda directed the episode written by Emilio Ortega Aldrich & Rebecca Rosenberg.
https://www.youtube.com/watch?v=-qmkMkTYXhY
I'm sure we'll have a parallel story told in the 2040 timeline where Mia and Will try to get their two groups to work together. If Arrow has done one thing well over the years (and it's done more than that), it's to give us strong parallel, thematic storytelling.
Here's a look at some promotional images from "Training Day":
The CW's Arrow airs Monday nights at 8 pm. ET / 7 p.m. CT, with the season finale set for May 13 – where we're sure to be treated to more of "The Team Arrow Way":
https://youtu.be/9Y1EMZcwB1w
Enjoyed this article? Share it!