Nyssa al Ghul is coming back to Arrow. Variety is reporting that Katrina Law will return to Star City for one episode later this season. Law has appeared in numerous episodes since the second season, her most recent being the season five finale as she helped Oliver (Stephen Amell) and Slade (Manu Bennett) rescue the rest of Team Arrow from Prometheus (Josh Segarra).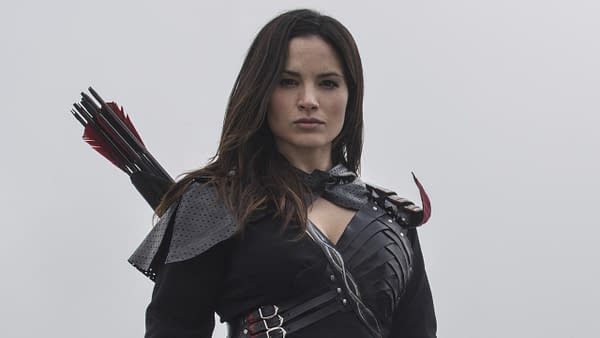 Executive producers Wendy Mericle and Marc Guggenheim said:
In an unforgettable episode that will change Arrow forever, Katrina Law returns as the Daughter of the Demon, Nyssa al Ghul. Nyssa comes to Star City to warn of an impending danger that will threaten everything we know and love.
She is scheduled to appear in the sixteenth episode of the season, called 'The Thanatos Guild'. The name Thanatos has been used in DC Comics before — once as a masked villain for Batman and then later as a dark, mirror universe version of Aquaman. How it will be used in Arrow remains to be seen.
Law has been busy, appearing in the 2017 horror film Darkness Rising and will star alongside Sean Bean and Ryan Kwanten later this year in the Crackle drama The Oath.
Arrow airs Thursdays at 9 p.m. on the CW.
Enjoyed this article? Share it!