"Arrow" Season 8 Penultimate Chapter Clears Way for "Green Arrow & The Canaries" [SPOILER REVIEW]
We're back to the future as Arrow wraps up post-"Crisis" by resetting their future and giving us a taste of what a Green Arrow & The Canaries show will be like. Set in 2040 in a completely different and incredibly idyllic Star City, changed for the better by Oliver Queen's noble sacrifice, we meet Mia (Katherine McNamara) about to graduate college and figure out her next step in life.
It's Laurel Lance (Katie Cassidy) who warns her that a missing friend has been kidnapped and her murder will lead to the city's downfall if they don't intervene. Laurel restores all of Mia's memories from the "Crisis" and their alternate history in a hellscape Star City. They team up with Dinah Drake (Juliana Harkavy), who found herself post-"Crisis" not existing on this new earth, so she did what any normal person would do and open a piano bar.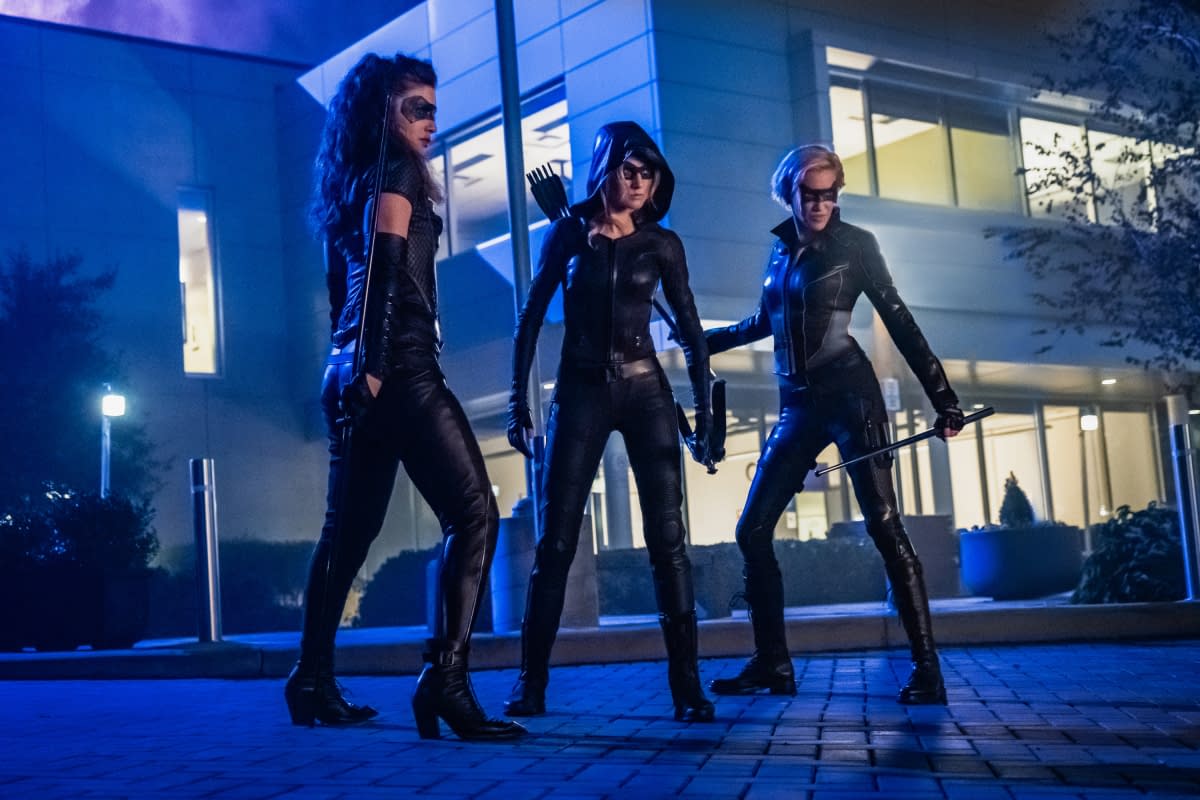 The show mostly works. Beyond putting our characters back in a new situation, it also raises some personal stakes about a search for identity when everyone thinks your dad is the greatest hero who ever lived, or when no one knows you and you prefer anonymity to the hero life. Mia's journey will now be informed by both her secret identity as a rich girl dilettante around town, but also her newfound memories of being trained to be the Green Arrow by her father and fighting to survive in an alternate Star City.
But what the show is really best at is resetting what was already an incredibly complex timeline.
Previous character deaths? Never happened.
Is JJ Diggle really the new Deathstroke? Well, not at this moment, and we get the feeling someone else is pulling the strings on a nascent criminal underworld in Star City.
There's also some decent action sequences, especially as our three heroines take on a whole room full of bad guys, then zipline from an exploding building which literally looks like they set off the finale of a 4th of July fireworks display. It's pure Arrow.
And the aesthetics mostly work. We're 20 years in the future, but tech isn't so outrageously different. It's sort of a similar feel to comparing 2000-era Buffyverse shows to now (and remembering that those shows are over 20 years old makes me feel old).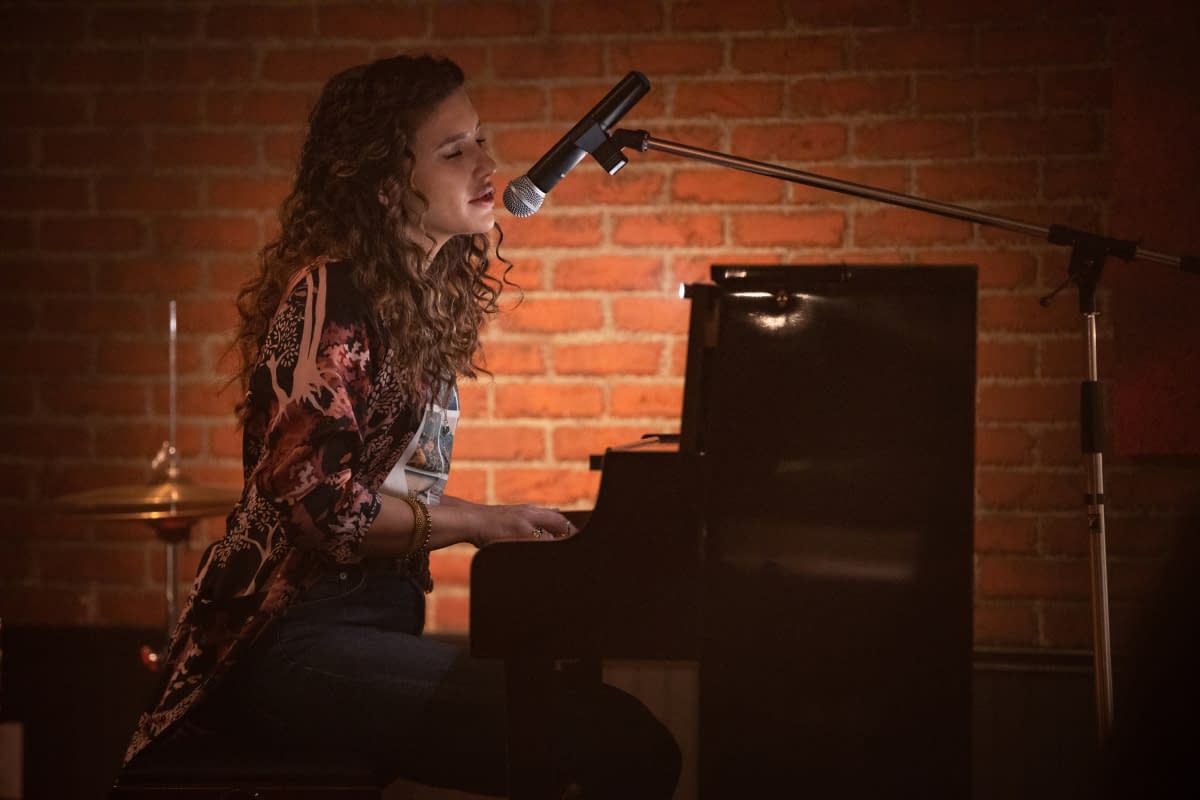 But my favorite setpieces have to be Dinah's piano bar (and we get to hear her sing! And it's excellent!) and her clocktower apartment, which just has "Superhero lair" written all over it.
It's a good pilot, and sets us up for more later. Which is what any good pilot should do.
But next week we return with a series finale for Arrow and I don't think I'm ready for this show to be gone.