Posted in: Arrow, Batwoman, Black Lightning, CW, Review, Trailer, TV | Tagged: arrow, batwoman, black lightning, bleeding cool, cable, comic books, Comics, crisis, dc, dc comics, Legends of Tomorrow, rachel maddow, rachel skarsten, Ruby Rose, streaming, supergirl, television, The Flash, tv
---
"Batwoman" Season 1 "Who Are You?": Fun, Magpie-Fueled Ep Helps Answer That Question [SPOILER REVIEW]
Batwoman (Ruby Rose) is out and proud in Gotham. Having burst onto the scene in our last episode, the city now expects her to step in and catch Magpie (Rachel Matthews), a new burglar robbing all things shiny from Gotham's wealthiest. Alice (Rachel Skarsten) also continues to dig into the Kane-Hamilton family secrets, and Martha Wayne's pearls continue to be a meta-mcguffin of the highest order.
Emphasis on "out and proud": an early scene also shows Kate in the arms of Reagan (Brianne Howey). The scene does triple duty as a beautiful, fun, sexy moment as Kate has to fumble for an excuse to leave to deal with Bat business. In an opening soliloquy in the form of a letter to her cousin Bruce, Kate Kane wonders how she will be able to handle having a secret identity since she has been "out" as gay since early school days. It's a nice take on the familiar superhero-dealing-with-the-double-life story. The downside of all of this was poor Reagan. She knows (more or less) everything that's going on.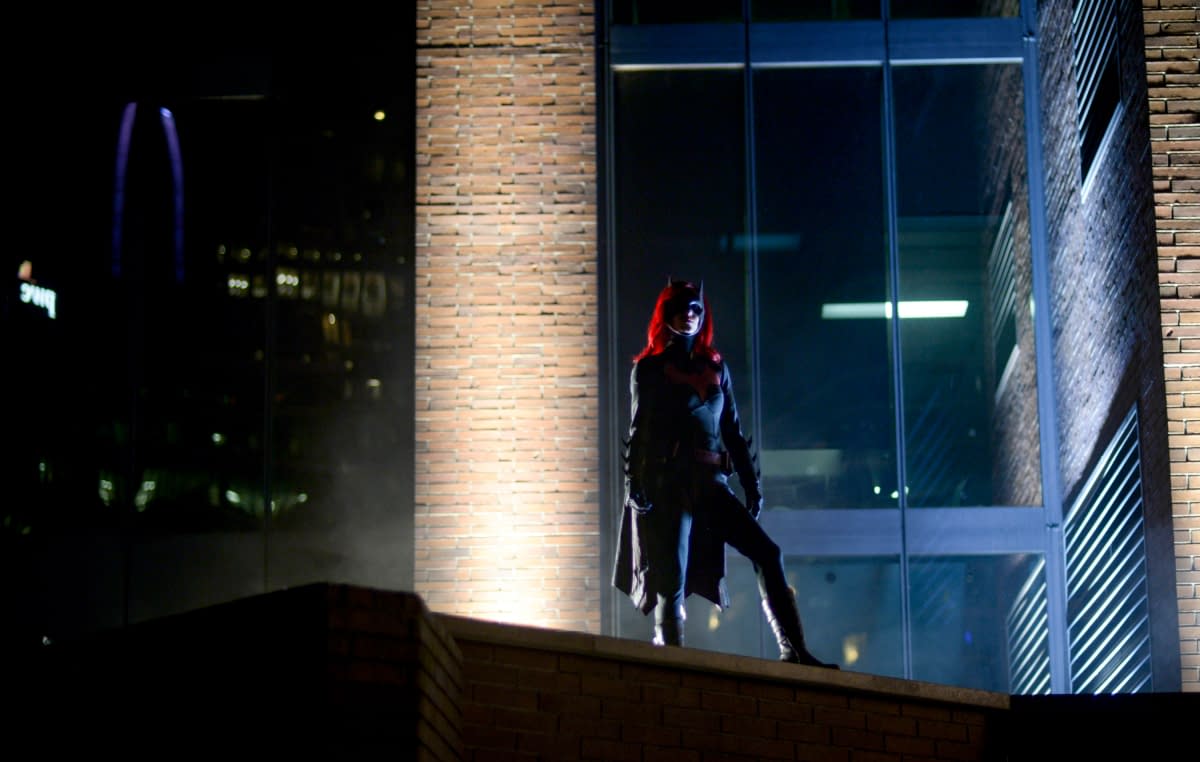 Magpie is a fun villain, but it seems she's going to be more of the one-and-done sort. Perhaps they'll bring her back several times the way Supergirl and The Flash have been able recycle some of their best as well. She's totally believable in the cat burglar role. She's all the best parts of Ocean's 12 meets Entrapment meets Mission:Impossible complete with lasers and wire work. She also has a grudge against Gotham's elite, which makes her fun in her own way.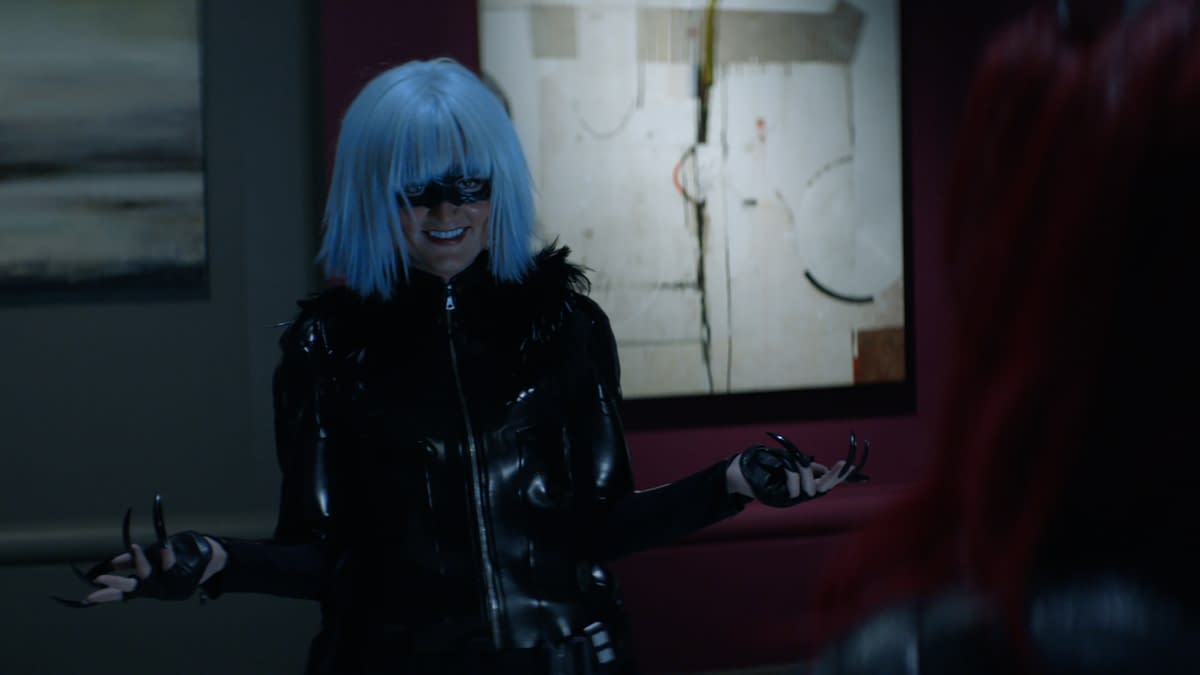 The Hamiltons continue to be one of the most underrated and best parts of Batwoman so far. When Batwoman brings Mary (Nicole Kang) a patient to treat in her unlicensed clinic, it's cute to watch her fangirl over our hero. She's also a hero in her own right, and dealing with her own "secret identity" of medical student/instagram influencer by day, medical clinic humanitarian by night. Meanwhile, her mother Catherine Hamilton-Kane (Elizabeth Anweis) gets blackmailed by Alice. Apparently, she's responsible for the Kanes believing Beth was actually dead, and now Alice wants some new military tech. It's a great moral conundrum that no matter what decision Catherine makes, it's going to serve her purposes.
Overall, this was a really fun episode of Batwoman. The subplot of a mis-aligned batarang is especially fun, and introduced the word "batsplain" into the lingo – and Rachel Maddow as the voice of Vesper Fairchild continues to be one of the perfect flourishing touches. When she says Batwoman should "smile more," I'm not sure if she means that in a knowing, ironic sense or if it's meant seriously. Either way, touche.
Batwoman comes swinging back to The CW next week with "Mine Is a Long and a Sad Tale":
"Batwoman" season 1, episode 5 "Mine Is a Long and a Sad Tale": BECOMING ALICE – Alice (Rachel Skarsten) takes Kate (Ruby Rose) down the sad, winding road of her life in the days after the accident as Jacob (Dougray Scott) and Sophie (Meagan Tandy) attempt to track them. Mary (Nicole Kang) has an argument with Catherine (Elizabeth Anweis) which sends her looking for Kate at Wayne Tower, but instead she becomes unwelcome company for Luke (Camrus Johnson). Carl Seaton directed the episode written by Jerry Shandy and Ebony Gilbert.
---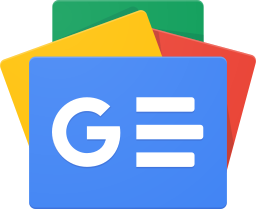 Stay up-to-date and support the site by following Bleeding Cool on Google News today!