Being The Elite Removes Joey Ryan Episodes, Today's Episode Missing
By this time on any given Monday, there's usually a new episode of Being the Elite ready to watch on YouTube, but today's episode has not yet come out. It's hard not to speculate that it has something to do with the recent allegations of sexual misconduct sweeping the wrestling industry as part of the #SpeakingOut movement. Adding fuel to the fire that the latest episode of Being the Elite may be delayed or canceled due to the #SpeakingOut allegations, several episodes prominently featuring Joey Ryan have been removed from the show's back catalog on YouTube, with the videos set to private.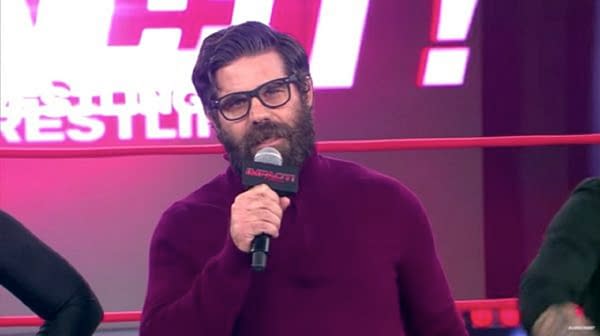 The missing videos include Being the Elite #109, which was a Joey Ryan memorial episode after Ryan was "killed" on the show. Other episodes set to private, which also appear to have featured Ryan, include Being the Elite #82 and Being the Elite #83. While it's obvious why the episodes featuring Ryan were removed considering Ryan has been the subject of over a dozen allegations. Ryan has left Twitter and shut down his Bar Wrestling promotion; it's less clear what could be holding up the release of a new episode today.
AEW wrestler Jimmy Havoc is one AEW star who was accused of misconduct, and Havoc apparently entered rehab, with AEW announcing they would wait until he completed that rehabilitation before taking any action on the claims. AEW star Sammy Guevara is also the subject of controversy this morning after a 2016 podcast interview with Guevara resurfaced in which Guevara made a "joke" about wanting to rape WWE star, Sasha Banks. Guevara apologized for the comments on Twitter, writing, "I've made stupid, inappropriate and extremely offensive comments in my past. In my idiotic mind, I thought I was being funny in using words and terms that represent nothing but horror and pain. I am truly sorry for my hurtful words and actions, and I will never forgive myself."
It's possible that one of these AEW stars was set to be featured in today's episode of Being the Elite, though it is also possible that the Young Bucks, as executive vice presidents of AEW, are simply too busy to post a new episode today with everything going on, or perhaps simply don't want to given the current mood. No official statement has been made on either the removal of past episodes or the delay on today's episode, and the Young Bucks have not responded to questions about the topic on social media as of press time.
UPDATE: Being the Elite Episode #96 has now also been deleted, indicating there may be an ongoing purge.
UPDATE x2: Kenny Omega has made the postponement of today's episode official, tweeting, "The Bucks and I have decided to hold off on releasing #BTE today. We hope to be back some day in the near future."