'Black Lightning' Season 2, Episode 14 "The Book of Secrets: Original Sin": It Was a Good, Bad Day [Spoiler Review]
Welcome back to Bleeding Cool's continuing coverage of the CW's Black Lightning season 2. This week, everyone is off doing their own thing, which puts each member of the family in harm's way. Meanwhile, LaLa finds his "special purpose". What purpose, you ask? Well, let's talk about it.
https://youtu.be/tgUegwOg4_c
Black Lightning s02e14 "The Book of Secrets: Chapter Four: Original Sin": TROUBLE – Looking for answers, a worried Anissa (Nafessa Williams) sets out to find Grace (guest star Chantal Thuy). Cress Williams, China Anne McClain, Christine Adams, Damon Gupton, Marvin Jones III, Jordan Calloway and James Remar also star. Oz Scott directed the episode written by Pat Charles & Keli Goff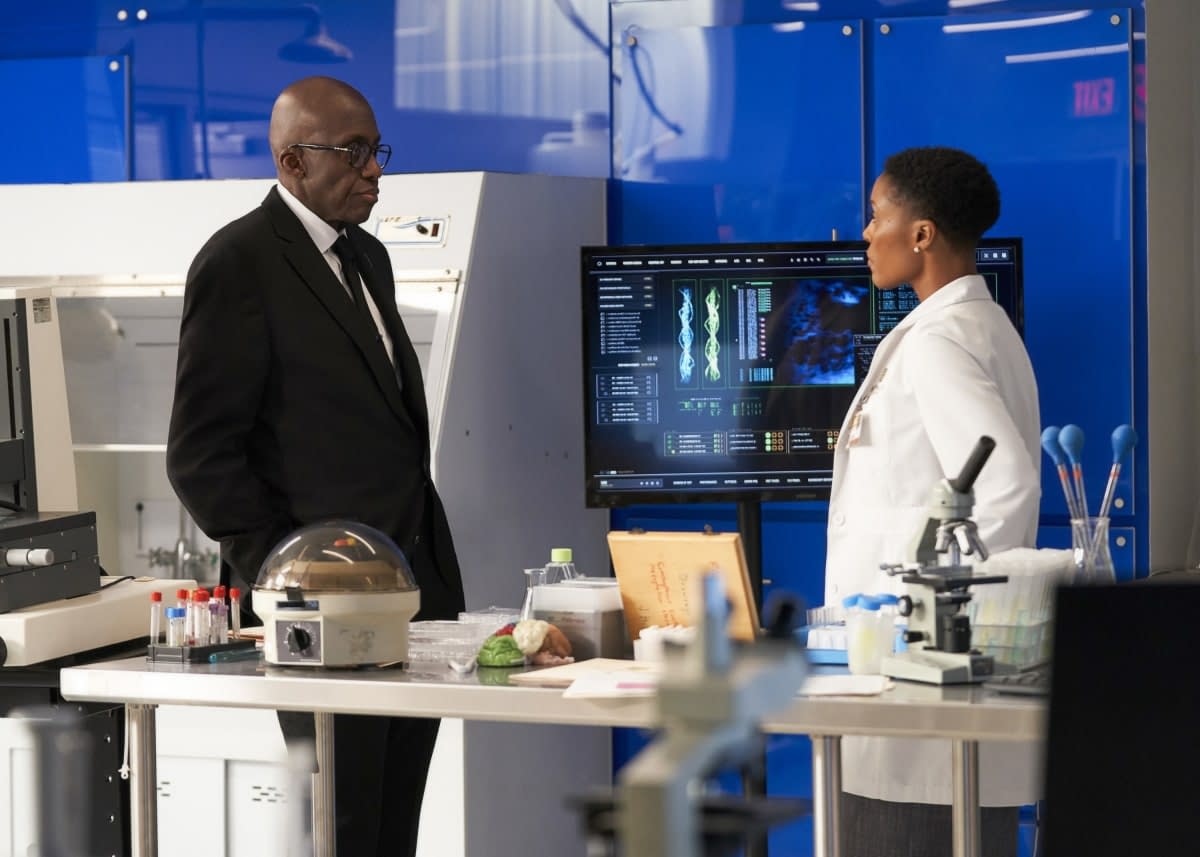 First up, Lynn and Odell continue to butt heads over Wendy's training. Lynn tries to be compassionate and treat Wendy like a human being, where Odell only sees a potential weapon and wants to know what kind of damage it's capable of inflicting. Lynn gets locked out of her own testing lab as Odell takes over and pushes Wendy in order to find her limits.
Lynn's had a bad day.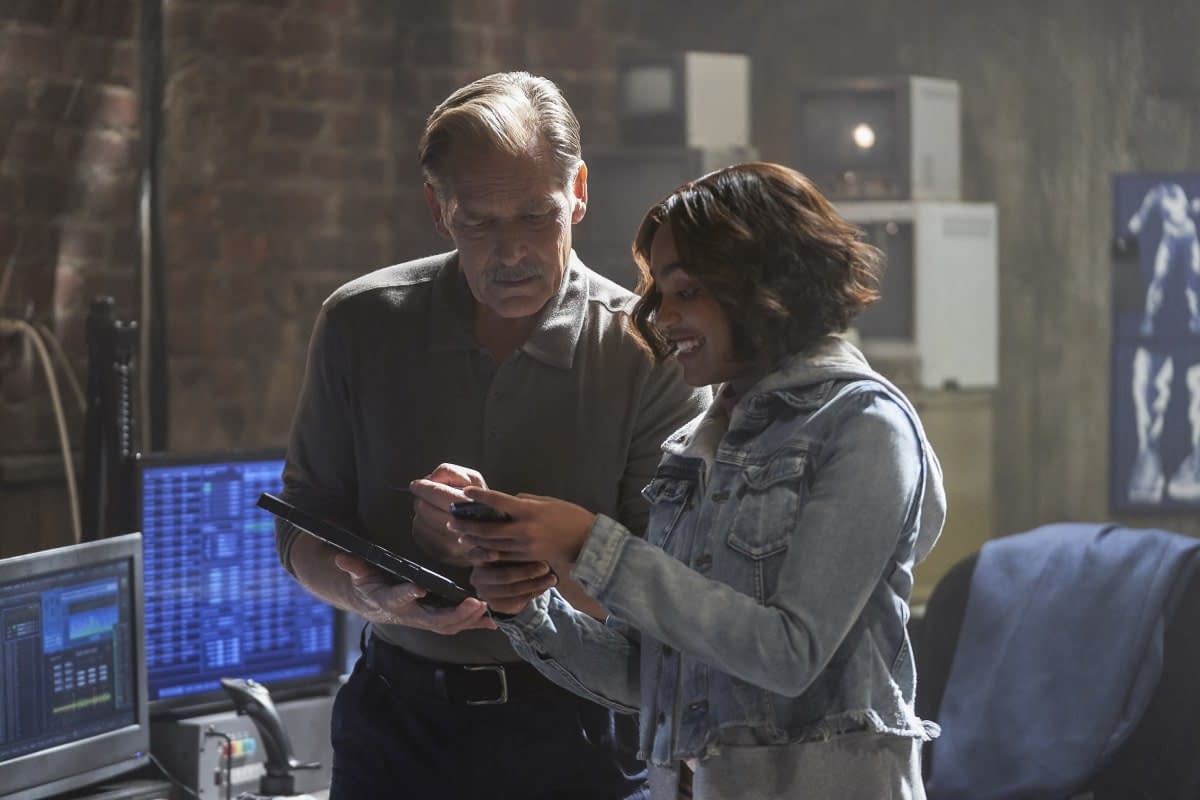 Jennifer is having a hard time getting the rest to understand how important it is to go out on the streets fighting crime while looking fashionable. All the grown ups in the room want to do is make sure she's protected, completely discounting style. Eventually, Gambi hits on the right look, but still has some work to do when Jenn nearly sets herself on fire.
Jenn's had a bad day.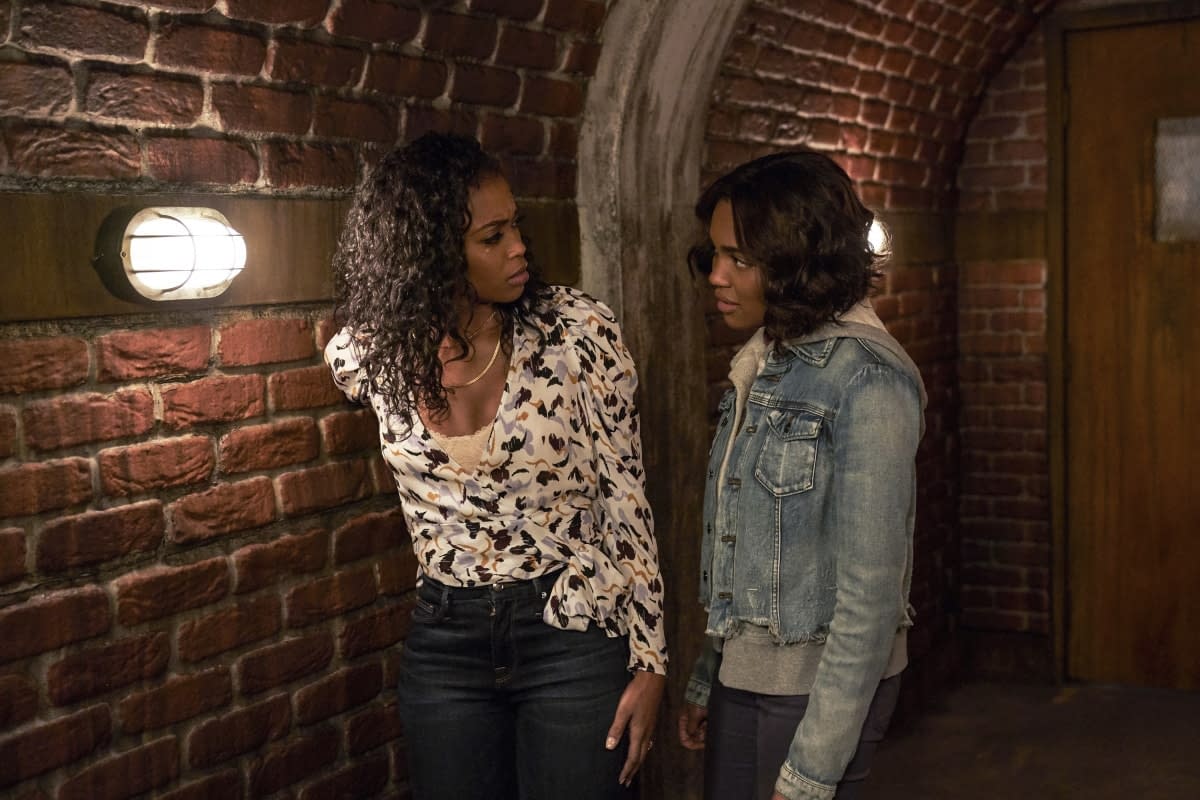 Anissa is still shook over Grace up and disappearing on her. Gambi finds the last known address of Grace's foster brother and Nissa heads over to find out if he knows where Grace is. In actuality, there is no foster brother, just Grace transformed into a man. Unable to take the hint that she's just not that into you, Nissa comes back as Thunder and busts the door down, which would be both criminal AND stalkery-creepy in any other world… no, wait, it's just as stalkery-creepy in this world as well. In the apartment, Thunder finds a dead, half-eaten horse and an Asian man who whoops her ass before escaping out a window.
Nissa's had a bad day.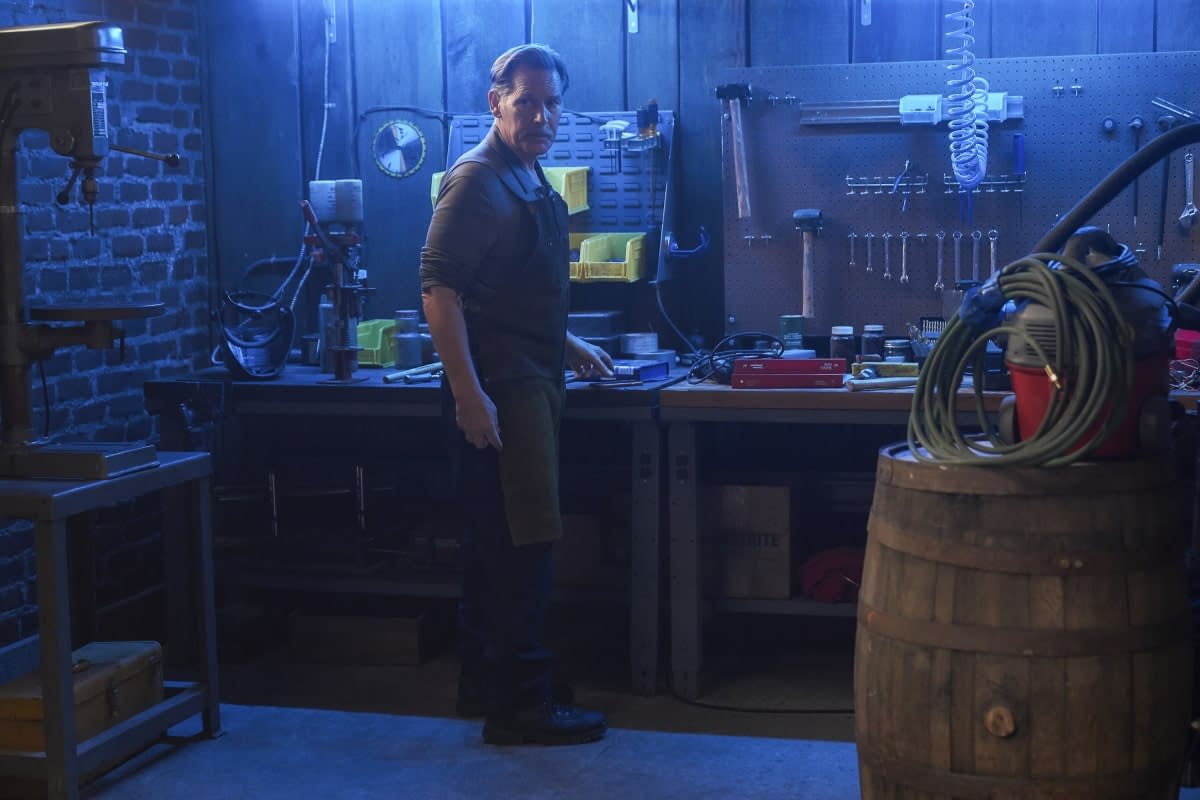 LaLa shows up at the school after hours and finds Jefferson grading papers. LaLa shoots Jeff in the chest because LaLa needs help filling in the holes in his memories. Sure, Jeff cauterizes the wound, but it's a freaking gunshot wound to the chest, man! You don't just sit there reminiscing with a former student as your lung fills with blood and the pressure causes you to be unable to take a breath.
LaLa's here because the voices of his ghosts and the man who keeps resurrecting him told him that Jeff knows something about Earl, LaLa's old friend who wound up dead and hanging from a basketball hoop. Jeff (who should be dying from a gunshot wound to the chest) and LaLa work together to help LaLa remember that – oh, yeah – LaLa killed Earl because Tobias put a hit out on Earl for going to the police as Jeff suggested. With that piece of his memory restored, LaLa goes after Tobias, believing that if he kills Tobias and frees Freeland from Tobias's grip then he'll earn the redemption he needs to get to die in peace.
Jeff's had a bad day.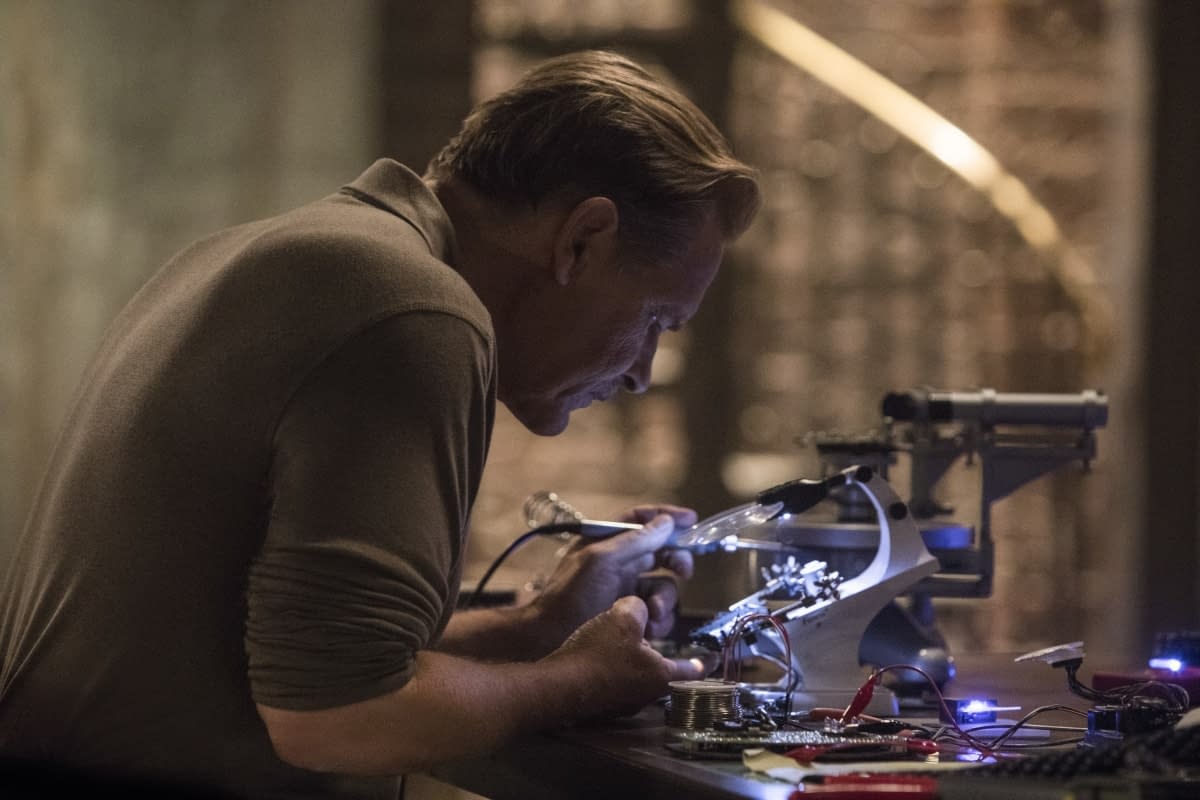 At the end of the day, the family sits down at dinner and bonds over how badly their days went. Little do they know, they're being watched via surveillance by Odell, who kills the agents in the room: the only other people to know about the Pierce's powers. It sure feels like offing three IT folks puts Odell squarely as a villain, but then again… I've worked alongside a number of IT folks and I know how they can be, so maybe there's two sides to this.
Just sayin'…
Black Lightning airs Mondays at 9 p.m. ET/ 8 p.m. CT on CW. Join us back here next week for our coverage of the next episode "The Book of the Apocalypse: Chapter One: The Alpha":
https://youtu.be/TnvrtGC8OvE
CW's Black Lightning stars Cress Williams as Jefferson Pierce/Black Lightning, Nafessa Williams as Anissa Pierce, China Anne McClain as Jennifer Pierce, James Remar as Peter Gambi, Damon Gupton as Inspector Henderson, Christine Adams as Lynn Pierce, Marvin Jones III as Tobias Whale, and Jordan Calloway as Khalil Payne. Greg Berlanti, Salim Akil, Mara Brock Akil, and Sarah Schechter serve as executive producers.