Now that the dust has settled from "Crisis on Infinite Earths" – and The CW's Arrowverse is a bit more "cozier" because of it – the changes are starting to be felt across all of our shows. Arrow ended its run in grand fashion after eight seasons – only to pass the bow-n-arrow over to (potentially) Green Arrow and the Canaries; while The Flash, Supergirl, Batwoman, and DC's Legends of Tomorrow have to rewrite their "universe scorecards" to adjust for some major changes in the status quo.
Did we mention Black Lightning doesn't have the benefit of past crossovers to help with its transition? Meanwhile, viewers have Superman & Lois to look forward to down the road as the pilot script was given a series order. Yup, change is in the air – and throughout the universes.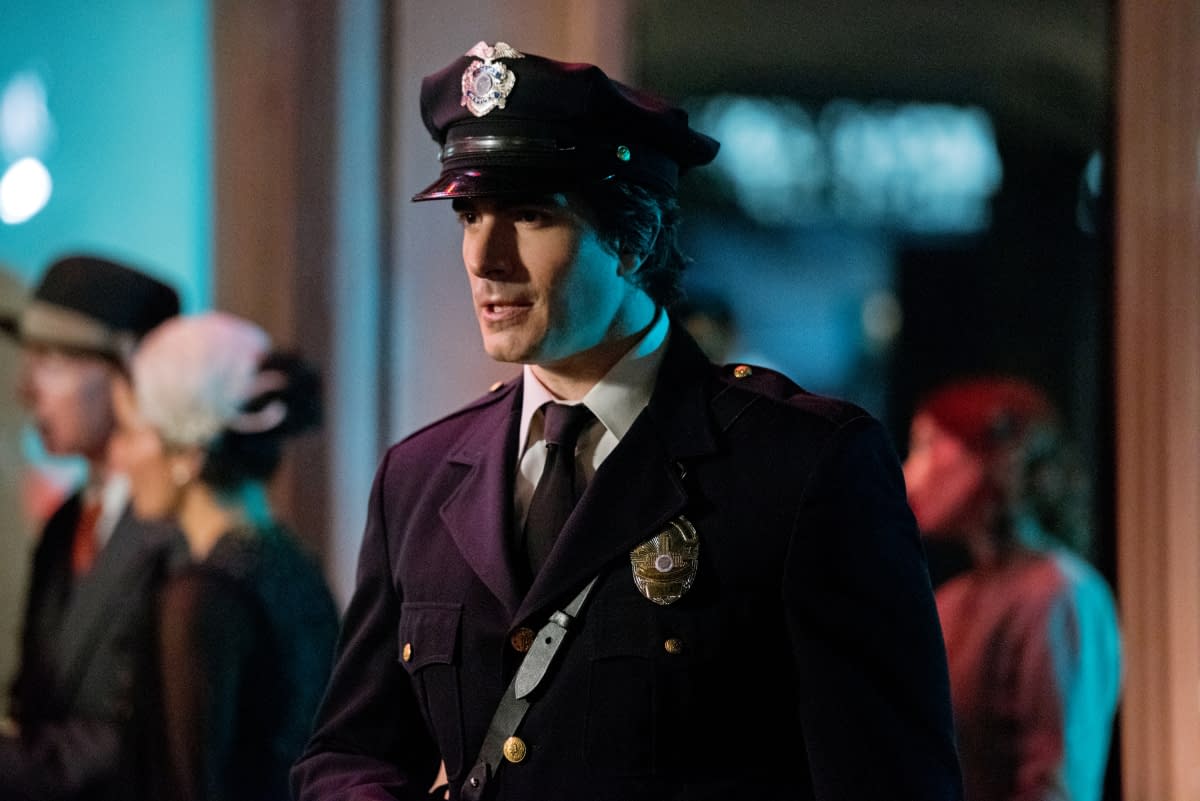 Which brings us to the following promo and preview images for this this week's episode, "Miss Me, Kiss Me, Love Me" – and brings our "Legends" to 1940's Los Angeles and in the path of Benjamin "Bugsy" Siegel (Jonathan Sadowski).
Is there anything about our heroes capturing one of history's most notorious mob figures that gives you the "good feels"? Yeah, we're on the same page – and that's just the beginning…
"DC's Legends of Tomorrow" season 5, episode 2 "Miss Me, Kiss Me, Love Me": CANOODLING WITH THE ENEMY – When a new blip lands the Legends in 1947 Los Angeles, it puts them on the trail of Benjamin "Bugsy" Siegel (guest star Jonathan Sadowski) who seems to take pleasure in fraternizing with Hollywood Elite. Sara (Caity Lotz), Ray (Brandon Routh) and Constantine (Matt Ryan) devise a plan to capture him while Ava (Jes Macallen) and Rory (Dominic Purcell) sit on the sidelines for the time being.

They soon realize that they need to worry less about Bugsy and more about his girlfriend. Ava is struggling with being on the sidelines with Rory. Meanwhile, Nate (Nick Zano) accompanies Behrad (guest star Shayan Sobhian) to his dad's birthday, where Nate meets Behrad's sister, Zari (Tala Ashe), who seems familiar to him. Maisie Richardson-Sellers and Olivia Swann also star. David Geddes directed the episode written by Ray Utarnachitt.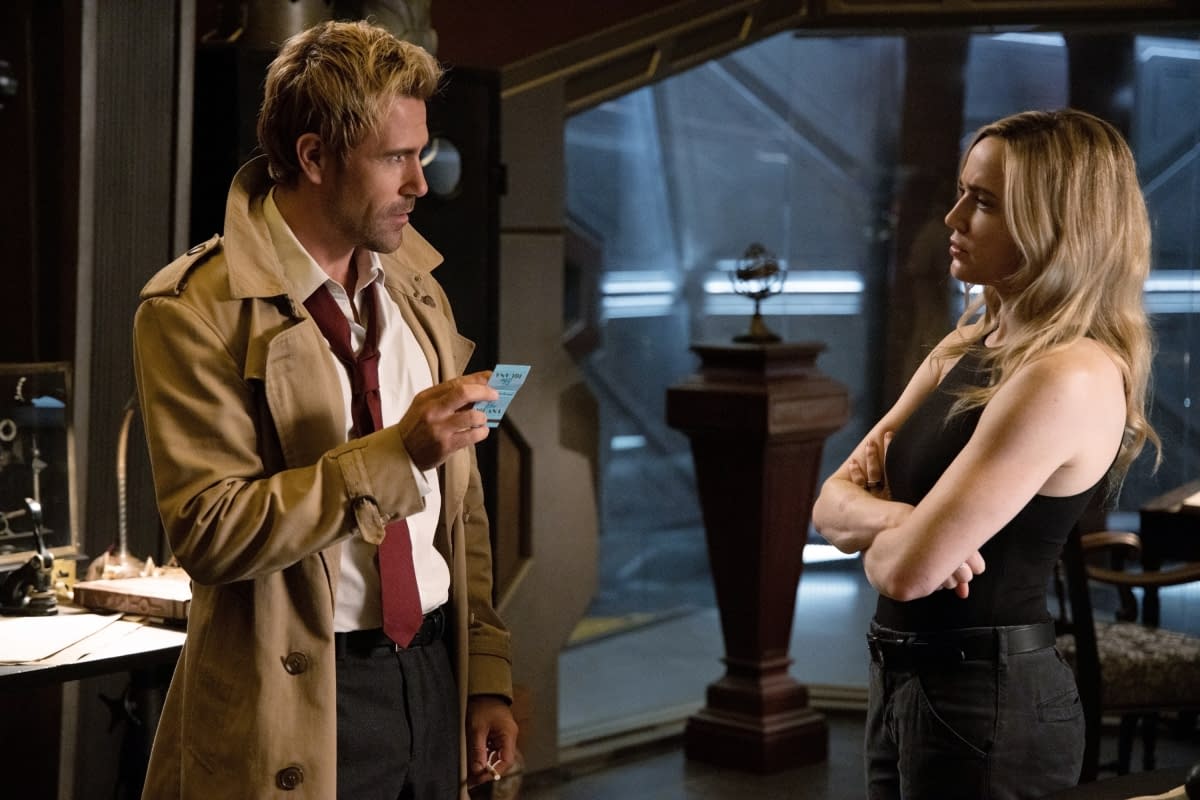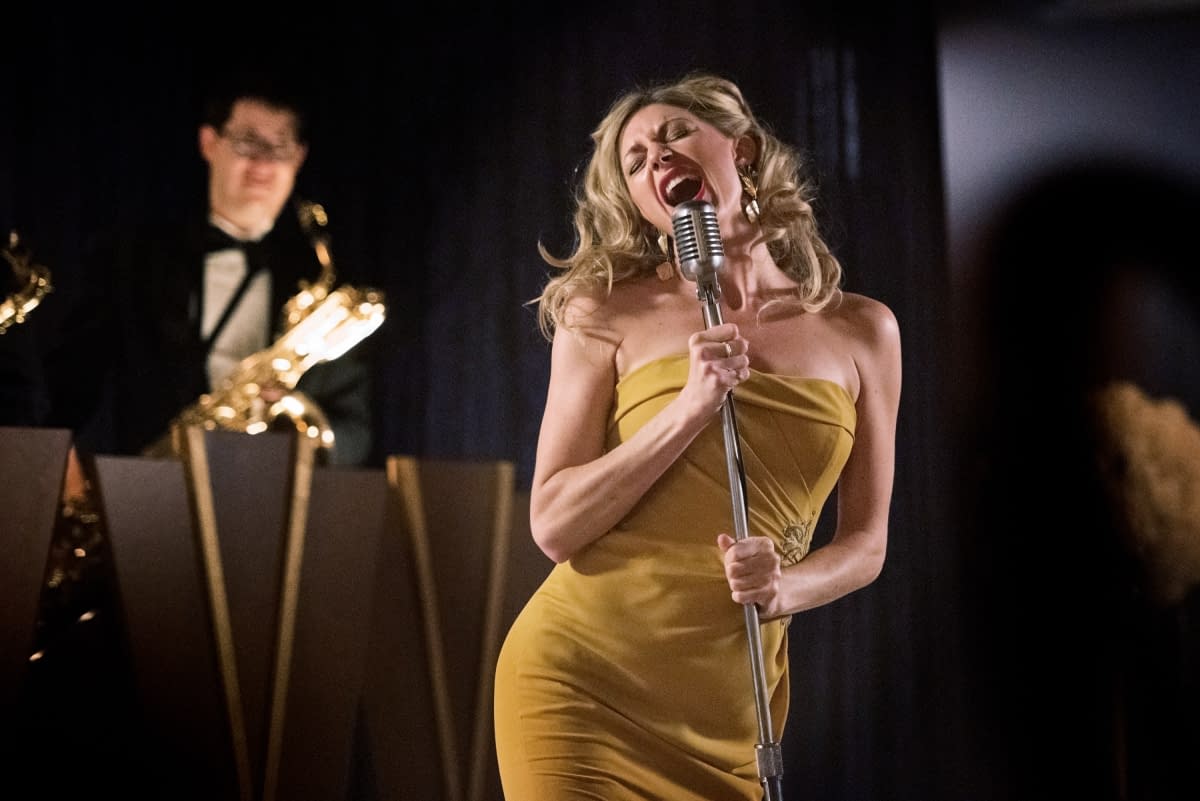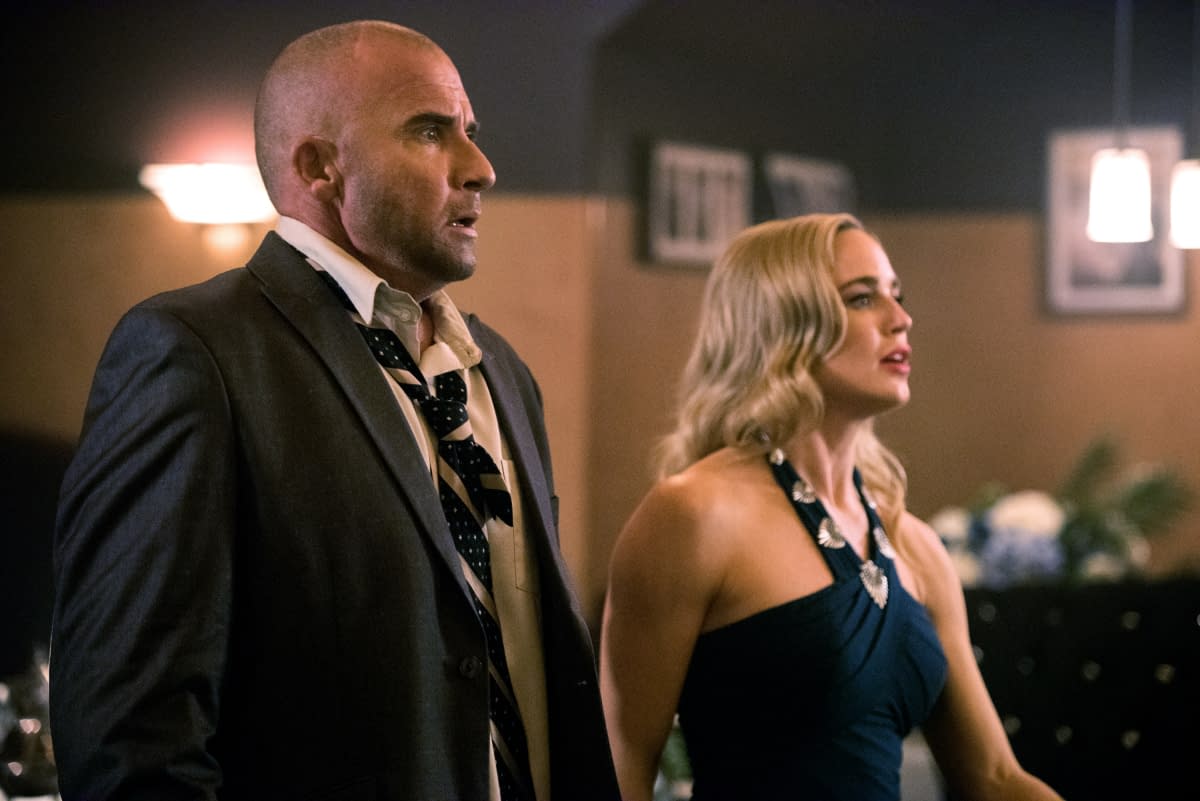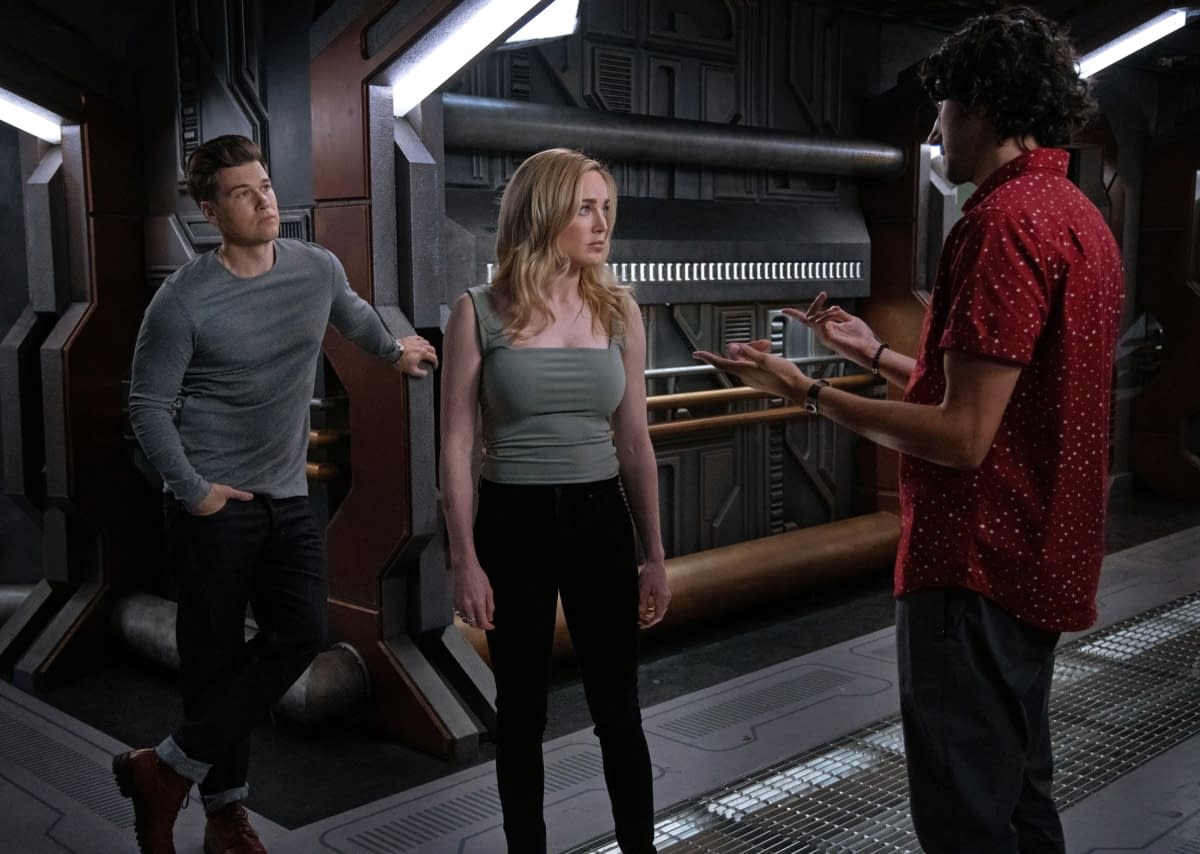 Enjoyed this article? Share it!