"Doctor Who": BBC Looks Backs on Our Modern Companions' First Moments [VIDEO]
I was wondering what this weekend's long Doctor Who archival recap video would be. Without any new episodes this year, the BBC is trying to keep fans hyped up with retrospect videos and clips.
This time, it's a half-hour compilation of the modern era companions' first moments. By "modern era", I mean the current version of the show when it returned in 2005 under Russell T. Davies.
All Those Moments Are Not Lost in Time
Deep breath. Here's what we get:
Rose Tyler (Billie Piper) meeting the 9th Doctor (Christopher Eccleston) for the First time before he blows up her workplace.
Donna Noble (Catherine Tate) accidentally showing up in the TARDIS on her wedding day.
Martha Jones (Freema Agyeman) and the 10th Doctor (David Tennant) meeting in a hospital that gets hijacked to the moon.
Donna and the 10th Doctor's screwball comedy reunion when she decides to travel with him and fight Space Crime.
The 11th Doctor (Matt Smith) showing the young Amelia Pond (Caitlin Blackwood, before the characters grows up to be played by her cousin Karen Gillen) the joys of eating fish fingers with custard.
Clara Oswald (Jenna Coleman) gets to meet the 11th Doctor for the first time three times! Because she's the Impossible Girl who somehow keeps showing up throughout Time and Space to meet The Doctor. Here is showrunner Steven Moffat writing a companion as both a mystery and a plot device. Clara came to represent both the best and the worst excesses of Moffat's writing for the show, creating a sometimes needlessly convoluted Mystery Box puzzle as a long-term arc.
Bill Potts (Pearl Mackie) meets the 12th Doctor in his office at the university and wonders how he got the TARDIS in there.
The 13th Doctor (Jodie Whittaker) crashes into the middle of a monster movie scenario that's about to claim Graham (Bradley Walsh), Ryan (Tosin Cole), Yaz (Mandip Gil) and Grace (Sharon D. Clarke) and saving the day.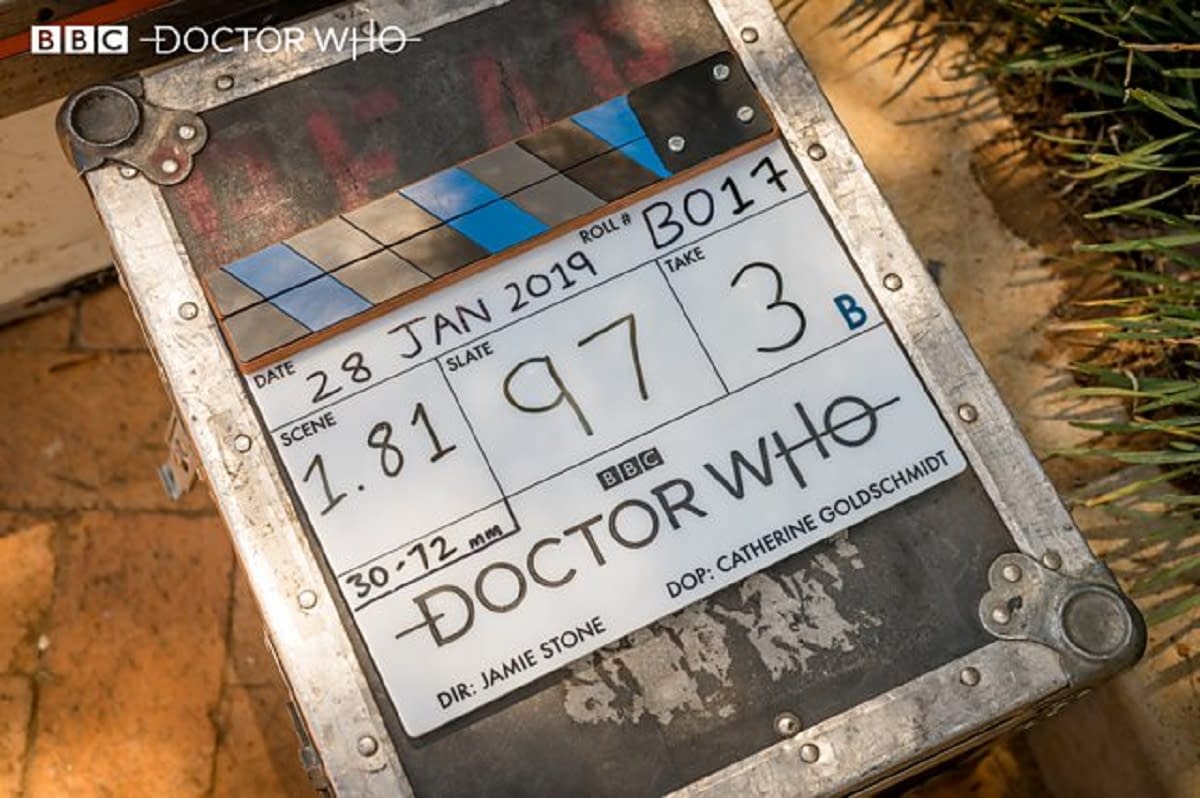 Wait… Where are the Other "Doctor Who" Companions?
Too bad they didn't include a whole bunch of other companions, though.
Where's Rose's boyfriend Mickey Smith (Noel Clarke)?
Captain Jack Harkness (John Barrowman) is missing.
No Rory Williams (Arthur Darvill), who pretty much met the 11th Doctor with Amy?
Nardole (Matt Lucas) completed the triumvirate with Bill and the 12th Doctor, yet he's not included here.
These companions are fan favourites as much as the others.
It's interesting to watch the style and tone of the show evolve from 2005 and through 2018. They released the earlier seasons on Blu-Ray with the picture upscaled to HD recently, but didn't bother to update the old clips on YouTube.
Though with fans getting hungrier for any teaser or trailer for the next series, it feels a bit like they're just trolling us now.