Posted in: BBC, Doctor Who, TV | Tagged: bbc, billie piper, christopher eccleston, doctor who, Millie Gibson, Ncuti Gatwa, russell t davies
---
Doctor Who Series 1: The 2005 Revival That Changed Everything
We revisit the 2005 revival of Doctor Who, which changed everything about sci-fi television & offered clues to Russell T. Davies' new series.
---
The BBC has released a 47-minute video that's a condensed tour through the first new season of Doctor Who in 2005, all thirteen episodes of it. It's a timely revisit of the series' return that started the road to changing Doctor Who from an embarrassing geek show to a worldwide phenomenon.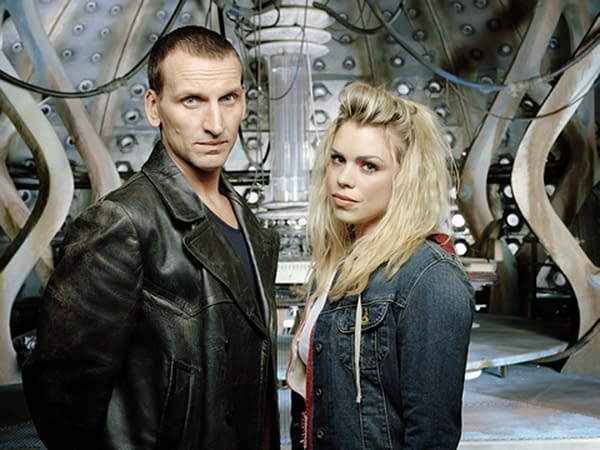 The Lack of Doctor Who in the 1990s
The first new episode, "Rose," is effectively a pilot for a new show since Doctor Who had been taken off the air in 1989 and was absent from television for the next sixteen years, during which British television went through major changes. By the 1990s, reality shows like Big Brother became the new Big Thing. British television drama became increasingly dominated by the grimdark cop dramas with serial killers and period drama adaptations of Jane Austen novels. There was an increasingly dull strand of mundane dramas that became zeitgeist talking points like This Life, about contemporary twentysomething professionals who share a house who swear, do drugs, shag a lot, and generally make terrible life decisions that bite them in the arse later. Amazing to think that everyone talked about that show like everyone's talking about Succession today. British Science Fiction and Fantasy shows were mostly absent, and the few attempts at them were so half-baked they're largely forgotten now. Buffy and The X-Files were huge hits, and the networks talked about making the British equivalent, but that never took because there was a lot of snobbery from British network executives towards the genre. It took Russell T. Davies having a massive hit with Queer as Folk (which kicked off the increasing acceptance of LGBTQ representation on television) that gave him the chance to revive Doctor Who and do it right.
How the Return of Doctor Who in 2005 Changed Everything
Throughout the 1990s and early 2000s, there were attempts to revive Doctor Who, but they all failed. The 1996 US-made TV movie starring Paul McGann was exactly how not to bring back Doctor Who – it was fixated on the show's convoluted lore and lost any new viewers. Davies understood what needed to be done to make Doctor Who a mainstream hit, taking lessons from Buffy to attract a female audience rather than just aging male geeks. "Rose" started from scratch and introduced a seemingly mundane London setting that's suddenly invaded by menaces from outer space and a mysterious traveler who shows up to save the day, namely The Doctor. Christopher Eccleston was and remains the most naturalistic and adult Doctor. His air of no-nonsense Northern working-class sass made the character a more relatable, grounded hero. He didn't wear the odd, anachronistic costumes of the previous Doctors or the ones that would succeed him. His crewcut, black leather jacket, and black pants made him look like a social worker. Billie Piper's Rose was the perfect companion and audience surrogate who took them for the ride through Space and Time. In just thirteen episodes, Doctor Who introduced a new generation of British children to a sense of wonder and imagination beyond the mundanity of everyday life. It took them to the past and the future and made them consider the vastness of the cosmos for the first time. It also broke their hearts with tales of death and sacrifice on top of goofy humour and the occasional farting alien.
Doctor Who is Going to Get Another Revival
Now that Davies is back running Doctor Who, it's worth thinking about how he made the show relevant in 2005, because it looks like he's going to do it again. The series had become a bit old and creaky in the last eight years, increasingly bogged down in lore and fan service again. Davies knows he has to take the show back to feeling new and relevant again, and after the 60th Anniversary specials this autumn, where David Tennant and Catherine Tate are back for a last hurrah of the last phase of the series, Davies will probably make the new series with Ncuti Gatwa and Millie Gibson feel like a brand new show that's accessible to everyone again, especially now that it's going to be seen worldwide on Disney+ to become a whole audience's first introduction to the show. It feels like it's going to be 2005 for Doctor Who all over again.
---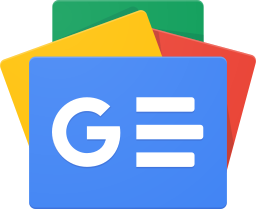 Stay up-to-date and support the site by following Bleeding Cool on Google News today!