The BBC's official Doctor Who Channel on YouTube realised a video excerpt of BBC Radio 4 Extra's program celebrating the centenary of Jon Pertwee's birth. The Jon Pertwee Files is an hour-long radio program featuring Pertwee's son Sean Pertwee talking about his father's career.
Jon Pertwee had a long acting career before and after he played the Third Doctor on Doctor Who. He starred in popular BBC radio sitcoms like The Navy Lark and various shows on TV and radio before he became a TV star on Doctor Who. After he left the show, he became famous for playing the talking scarecrow Worzel Gummidge.
His son Sean Pertwee recently played Alfred Pennyworth on Fox's Batman prequel series Gotham.

The "Glam" Action Doctor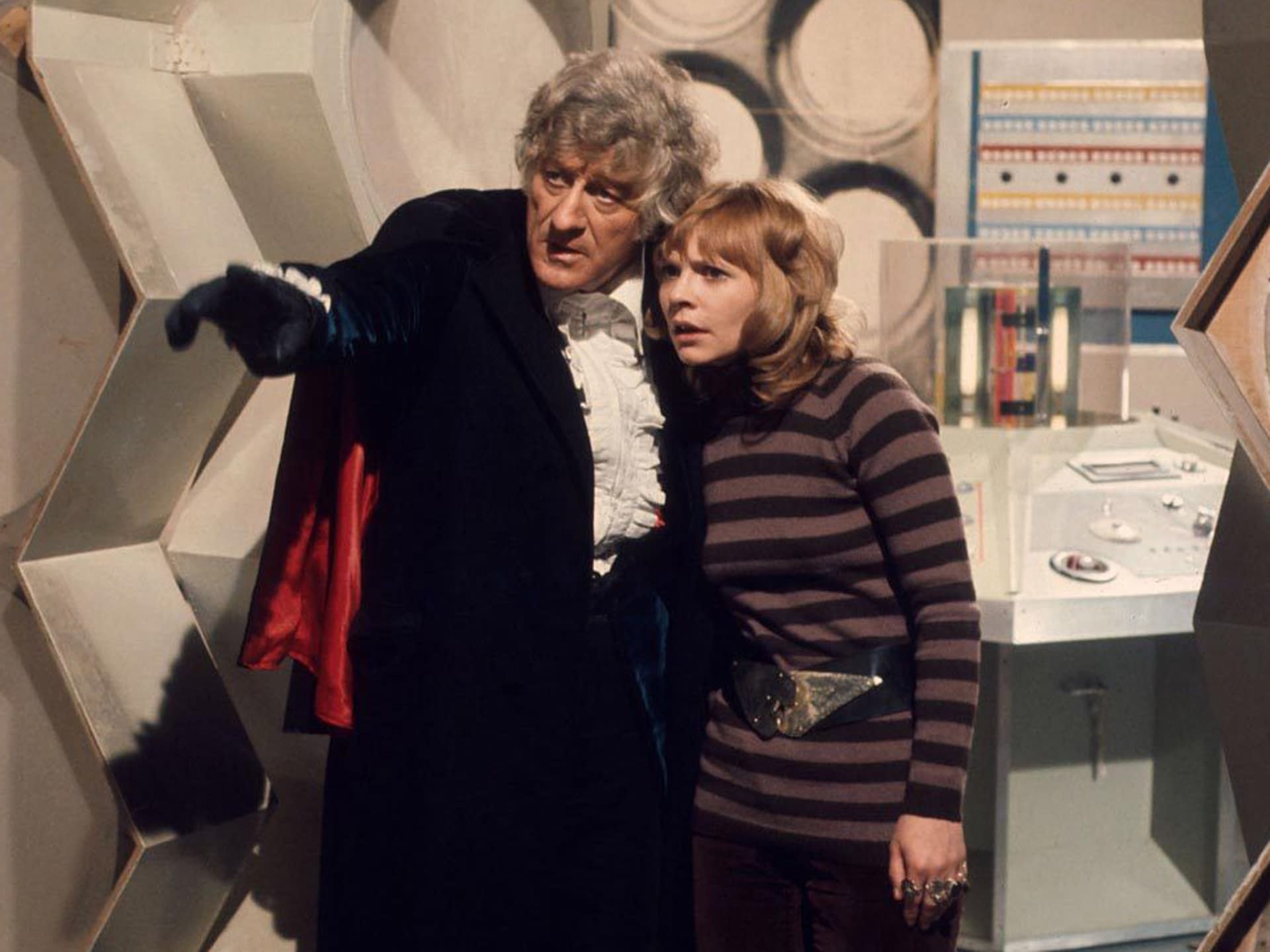 The Third Doctor is one of the most popular Doctors because he brought many of the familiar conventions to the show for the first time. The show was a reaction to the "Swinging Sixties"-Pop Art-James Bond trend that movies and television jumped on. This was the peak period for secret agent shows on television. There was The Avengers, Department S, Adam Adamant, Danger Man, The Champions, Callan and The Prisoner.
Pertwee's Doctor was the "James Bond" Doctor. This Doctor was a Man of Action – he fought using Venusian Aikido, he rode motorcycles and drove a fancy jalopy called Bessie. He even had a Whomobile! He made the sonic screwdriver popular. His fashion sense was also stylish. He wore velvet suits with a cape like a dandy, a precursor to the New Romantics look that became popular in the 1980's. His companion Jo Grant (Katy Manning) became the first companion who was overtly branded a sex symbol: she even posed tastefully nude with a Dalek (you can Google for that image).
It was as if the show finally hit its adolescent phase, with creators like Mark Gatiss citing Pertwee as their favourite.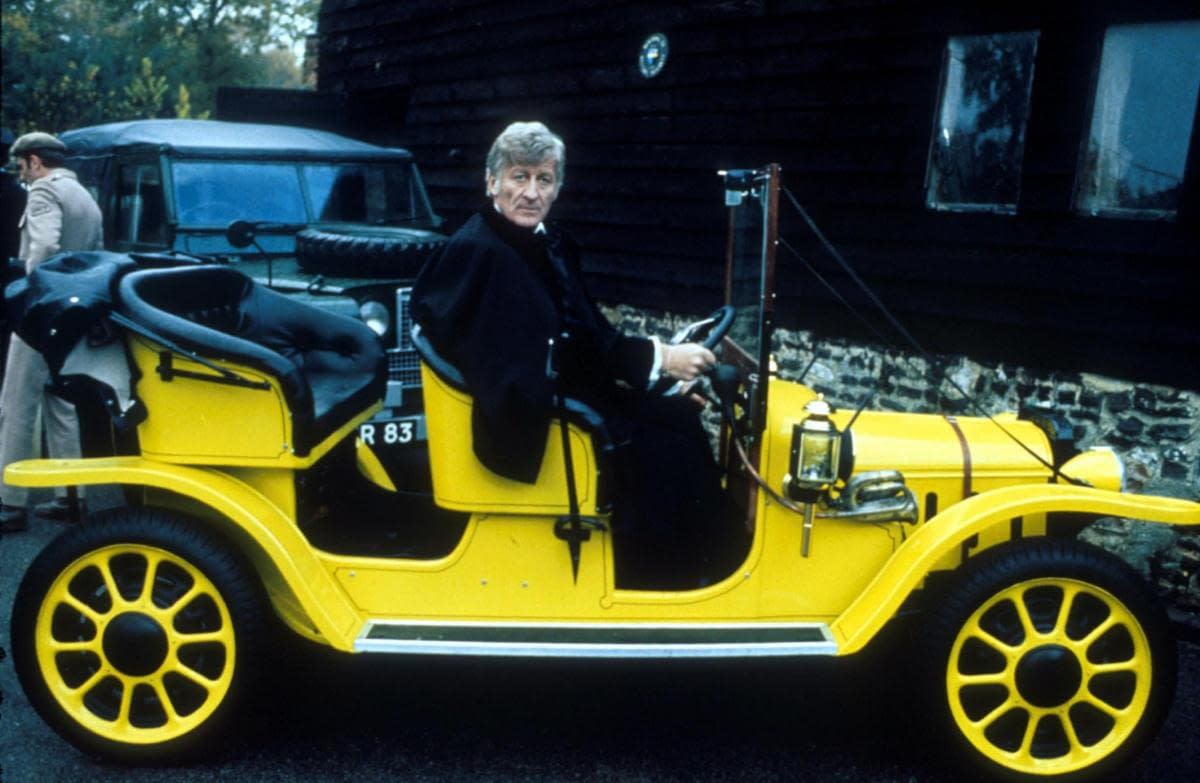 The Beginning of Peak Merchandising
The Third Doctor's run saw a massive boom in merchandising. Toys, comics, books, and so on. Sean Pertwee talks about his father's habit of collecting props, costumes and toys from the show. The late Sixties and early Seventies saw a flood of Doctor Who toys in the UK – those annual softcovers are now collector's items.
The video also shows how merchandisable the 3rd Doctor was, more than the last two Doctors. Many grown fans' nostalgia for this Doctor is as much tied to the toys and books as memories of his stories. It was the first time toy companies could sell cars from Doctor Who.
It's worth listening to the full version of The Jon Pertwee Files. It offers both an overview of Pertwee's career and the evolution of British show business from the 1950's to the 1990's.

The Jon Pertwee Files can be streamed for free worldwide on BBC Radio 4 Extra for the rest of this month.
Enjoyed this article? Share it!