Dolph Ziggler Talks Heath Slater's Return, Extreme Rules Stipulation
Dolph Ziggler appeared as a guest on WWE's The Bump podcast Wednesday, and he both talked about Heath Slater's return and explained why the stipulation he plans to pick at Extreme Rules later this month needs to be unique. Ziggler gave a mostly kayfabe interview, but there was at least one portion that seemed to come from the heart. While talking about the segment on this week's WWE Raw featuring himself, Drew McIntyre, and Heath Slater, Ziggler had the following to say about Slater.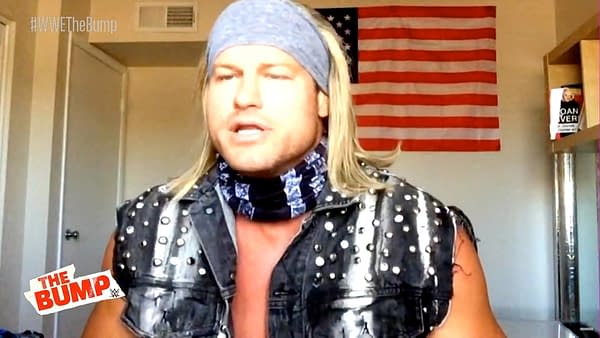 "I thought I was blessing everyone, bringing back this morale boost to our locker room, Heath Slater, who everybody loves and just had a few things to say," he said. "And I mean this in all seriousness: when Heath was let go, and I am a heartless SOB, but when anyone is fired, it sucks. When someone is such a huge morale boost for the locker room and a lovable guy, it sucks even more. Someone like myself, who looks out only for me in the ring, was definitely calling Heath, texting Heath."
I keep my chess pieces on the board, and I'm smart enough to know that if someone is so cocky and so full of himself that he says, 'Pick any stipulation you want. Do whatever you want.' You think I'm just gonna show up and be like, 'duh, chairs match,' and I'm gonna give a cyborg a chair to throw at me and rip me in half? Or I'm gonna say 'table match' and just have him break a table over me, and it's over? I'm too smart for this, and he's too cocky and full of himself that I need to make this something extra special. It would be like Mike Ditka giving the opposing team, 'here's all the plays I'm going to run on Sunday.'"
Ziggler went on to say that the stipulation would be for a type of match never seen before. But does that mean never seen before anywhere? Or never seen before in WWE? Because there's a difference. So, Dolph Ziggler vs. Drew McIntyre in a Stadium Stampede match at Extreme Rules, anyone?