RUMOR: A "Frost"-Free Future for 'The Flash'? That's The "Vibe"
The rumor mill is running overtime over at the CW, with Danielle Panabaker possibly leaving The Flash at the end of season 5. This would follow another rumored exit by series regular Carlos Valdes (Cisco Ramon/Vibe): both of these fan favorites have been with Team Flash from the beginning – as far back as the second season of Arrow when their appearance alongside Grant Gustin served as a backdoor pilot for The Flash. Pop culture website We Got This Covered first reported both rumors, going with unnamed sources for their reporting.
According to the rumor, Panabaker (Dr. Caitlin Snow/Killer Frost) is looking for more flexibility to be able pursue outside projects. This was apparently inspired by Valdes's request to do the same, although the rumor also states this could be a negotiating tactic which would net both actors salary bumps.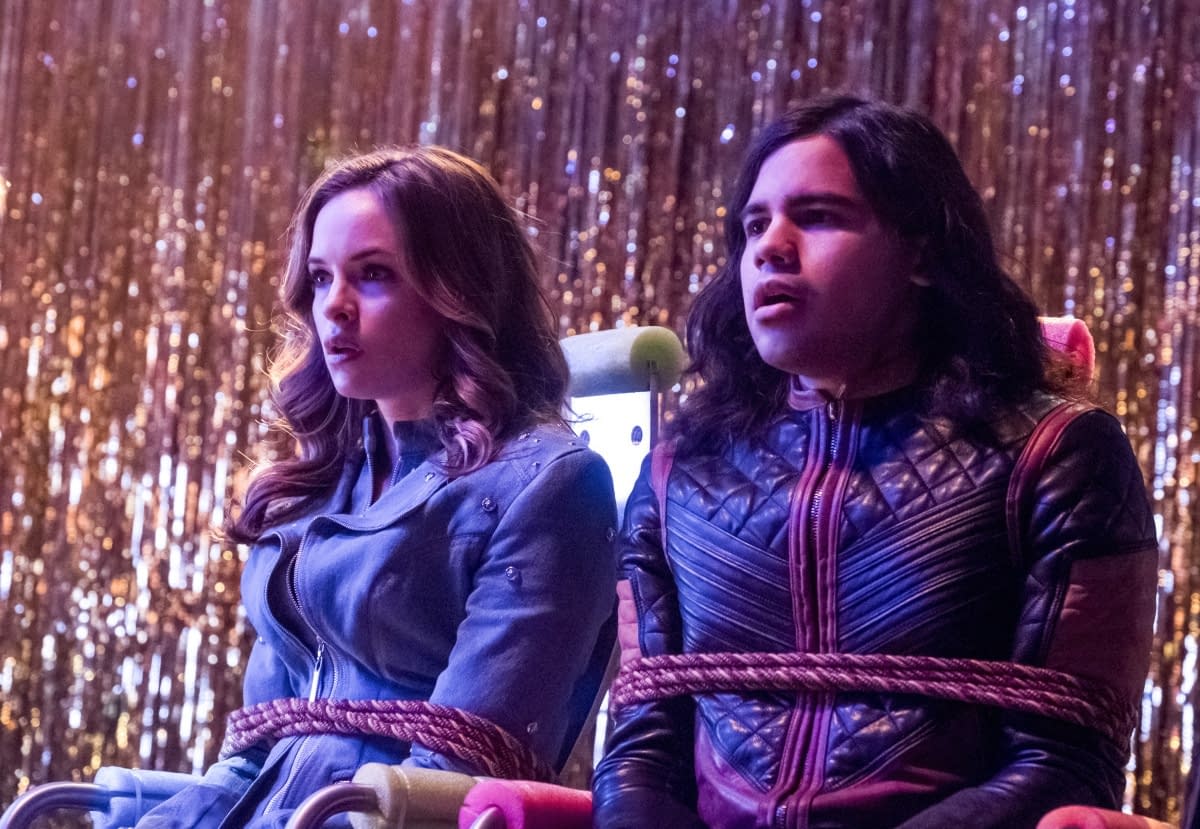 This comes at an interesting time for both characters on the show. Vibe has been facing a sort of existential funk on the show since breaking up with Gypsy, and Cisco has been asking himself what's next. Truth? It seems like Vibe has often been relegated to simplifying plotlines – getting the team places via portals and "vibing" key plot details – and (of course) providing all of the supervillain nicknames.
But with him and Caitlin on the verge of a metahuman cure, what will he do next?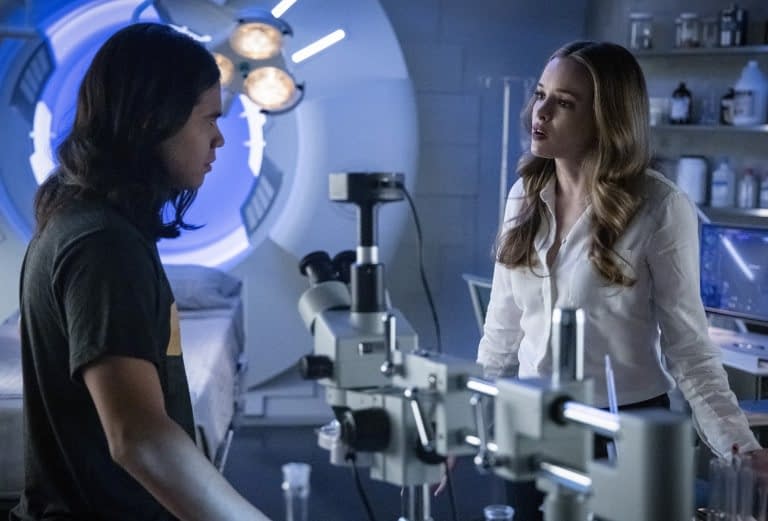 Caitlin faces much the same conundrum, especially as she explores her relationship with her alter ego Killer Frost. She's gone through a lot of different character arcs, including losing her fiance Robbie as well as her various turns at evil as Killer Frost. Maybe it is time to wind down, or, if this is indeed a negotiating tactic, to scale up her presence and give her more to do other than just science and freeze things.
Either way, if true then this will mean big changes for Team Flash in Season 6 – but again, this could all very much be rumor so we should treat it that way until there's an official release from either the CW or the actors themselves.
Until then, don't forget that the CW's The Flash returns Tuesday, March 5 with "King Shark vs. Gorilla Grodd":
https://youtu.be/2T__3ZsBIyQ