"Fleabag" Series 2 and Quentin Tarantino's Favourite Director Have Something in Common [OPINION]
Is it a coincidence that Fleabag Series 2 has the same story as a 1961 French movie by Jean-Pierre Melville?
The second series of Fleabag deserves all the acclaim it got. I enjoyed its irreverence and Phoebe Waller-Bridge's tone of intense transgressive emotionally messy comedy. It was subversive, unpredictable, and metatextual in the way she breaks the fourth wall and makes us complicit in her actions and her secret thoughts.
But as I watched the series, I suddenly realised with a shock that the season arc has the same plot as Leon Morin, Priest. That movie was also about a lonely atheist who tries to seduce a sexy Catholic priest – and let's be honesy: there aren't that many movies or TV series with that plot.
Leon Morin, Priest was adapted from a 1952 novel that won the Prix Goncourt. The movie won a BAFTA for Best Film in 1961 when it opened in the UK. Roger Ebert put it on his list of "Best Movies of All Time" in 2009. It was an unexpected and unusual movie in the filmography of Melville, released on Criterion Blu-Ray and DVD in 2011. The movie is considered a classic in France and was recently remade in 2016. I even remember watching it on VHS back in film school.
Melville is considered a "filmmaker's filmmaker" in his extreme minimalist approach. He is not only Quentin Tarantino's favourite director, but also a huge influence on directors like Walter Hill, John Woo, and Michael Mann. He's most famous for stylish gangster and hitman movies featuring tough guys in trenchcoats and fedoras with pistols in their hands, distilling gangster and film noir iconography down to their purest form. Le Samourai is the most influential hitman movie of all time. There would be no Collateral, Woo's The Killer or John Wick if it never existed. Red Circle is a direct influence on Mann's Heat. Out of his 13 movies, Melville also made a few non-thriller character dramas – and Leon Morin, Priest is one of them.
And now, whether they realize it or not, Fleabag has remade Leon Morin, Priest.
The Similarities are Striking
Both Fleabag and Leon Morin, Priest are stories of their times and places. Fleabag takes place in postmodern, late capitalism 2010's London. Leon Morin, Priest takes place in a French town during World War II.
The trailer of Leon Morin, Priest alone reveals how shockingly similar it is thematically to Fleabag Series 2.
Both Fleabag and Leon Morin, Priest featured a heroine dealing with a deep existential crisis specific to the time she lives in. Barny is a lonely Communist and atheist dealing with the Nazi Occupation, working for the Resistance and grappling with her role as a woman in nascent French feminist discourse. Fleabag is dealing with grief, guilt and rule-breaking in an era of sexual freedom and feminism in British society.
Both heroines want to seduce a Catholic priest, with both Fleabag and Leon Morin, Priest featuring a sexy priest played by a sexy actor. Jean-Paul Belmondo usually played tough guys and gangsters in the Sixties. He was one of the coolest actors in France. Belmondo had previously played a cool gangster in Melville's Le Doulos and Le Deuxieme Souffle. Here, Melville casts him against type as a priest. Belmondo is slyly intelligent, patient, and subtly seductive in his scenes with Emmanuelle Riva as they dance around around their sexual attraction.
Andrew Scott had previously played a wiry, psychotic, and sexually-charged Moriarty in Steven Moffat and Mark Gatiss' Sherlock. Here he plays an Earthy, sweary, and funny priest that Fleabag latches onto.
In both stories, sexual attraction and theological debate went hand-in-hand. Barny and Fleabag are both rebellious, angry, defiant, cynical, and aggressive. The priest in both hold their own against the woman poking and prodding at their sexual, intellectual, and religious defenses.
Rip-Off, Remake or Just Coincidence?
I don't believe Waller-Bridge ripped off Leon Morin, Priest – there's a good chance she hasn't even seen it since it hasn't been shown in the UK for decades. Where Leon Morin, Priest is sombre and serious, Fleabag Series 2 is flip and funny. Fleabag and Leon Morin, Priest have similar but very different outcomes.
Both end with the heroine walking off alone in the night, but the meaning is different. Both endings are melancholy.
I would love to find out if Waller-Bridge saw the movie.
The timing of Fleabag Season 2 has been interestingly fortuitous because the previously-unseen-for-decades "Director's Cut" of Leon Morin, Priest is coming out on Blu-Ray and DVD this summer. I can't believe for a second that anyone involved in the making of Fleabag even knew this was happening.
Maybe it's the zeitgeist.
Maybe it really is just "atheist woman trying to seduce sexy priest" time.
That's the strange and wonderful thing about the ether and how culture and ideas tend to independently pop up at the same time.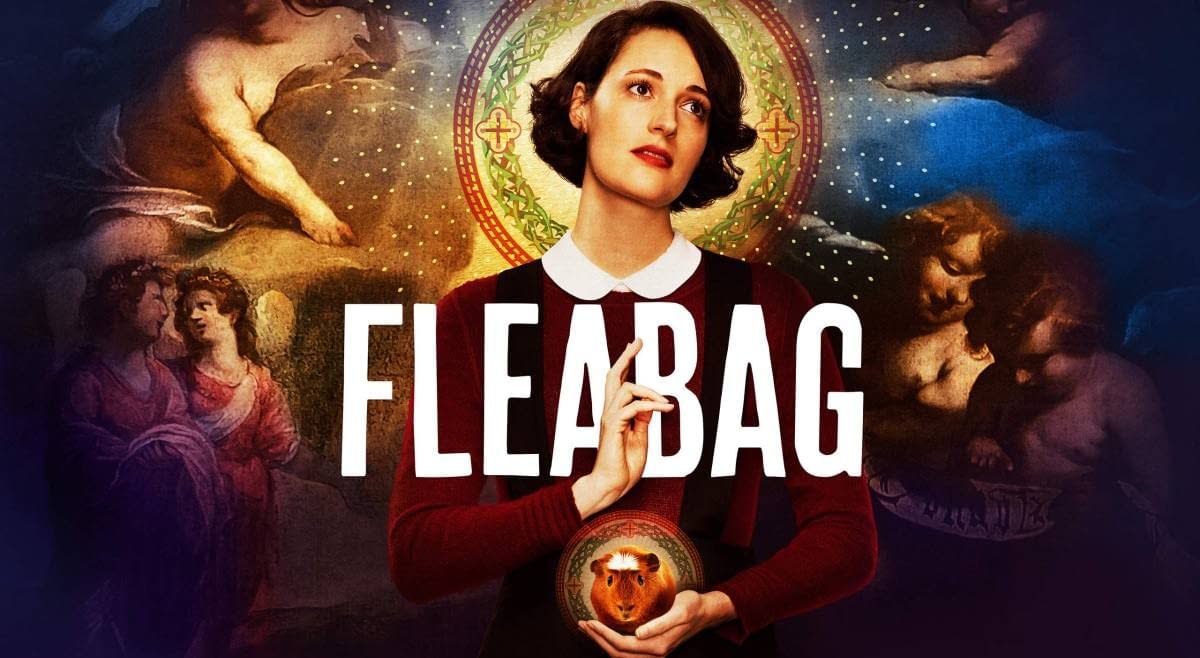 Fleabag Series 2 is now available for streaming on Amazon Prime