I'm Ready to Social-Distance Myself from Quarantine Content: Opinion
There's a pandemic on and everyone is making the best of it, and the television industry is no exception. All productions were immediately halted in the interest of safety and flattening the curve, with the cast and crews being safer at home like the rest of us. They say necessity is the birthplace of invention, so the industry quickly found a solution in the form of quarantine content. What is "quarantine content"? I use it to refer to anything created after the lockdown went into effect and our wonderful computers and webcams became the industry's go-to replacement for basically an entire film crew.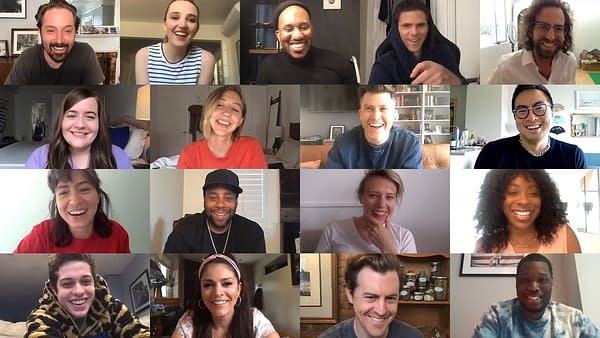 At first, seeing all my favorite characters back on my television screen again with new content in any capacity was endearing, but that novelty quickly wore off. Yes, the Parks and Recreation reunion was timely and adorable and uplifting, but SNL moving the rest of their season to an online format? Yawn, I'm over it. Quite frankly, I would have rather just re-watched the pilot episode of The Newsroom for like the 88th time or had SNL re-air the 2008 election special. I want some escapism to get me through the pandemic, not something that's going to show me celebrities trying to relate by whining about staying at home in their mansion with a $4 million view or content that constantly reminds me of how bad things are. Thank you, next.
And I get it: if you don't like something, simply don't watch. Easy enough, but I do want to see new content with the characters I've been watching and love. Re-runs are great, even discovering old shows that are new to me is great, but after a while, it all gets old – especially when they talk about antiquated things like fax machines or whip out a flip phone.
The longer we are safer at home, the more creative the industry has to be in figuring out how to deliver new content that doesn't rely on confining each character to their own tiny little box. It sucks, but I'd rather cast and crews be safe than risk their health for the sake of a movie or tv show. Yes, they mean a lot and yes it sucks, but please – no need to keep broadcasting that fact. Take a well-deserved break, and come back when it's safe to do so in a creatively fulfilling capacity… please?