Langdon: Eddie Izzard, Valorie Curry Join DaVinci Code Prequel Pilot
NBC and The Crossing co-creators Dan Dworkin and Jay Beattie have tapped Valorie Curry (The Tick) and Eddie Izzard (Hannibal, Six Minutes To Midnight) to join Succession star Ashley Zukerman's Robert Langdon in the drama pilot Langdon. Written and executive produced by Dworkin and Beattie and based on Dan Brown's best-selling thriller The Lost Symbol, the series follows the early adventures of the famed Harvard symbologist, who must solve a series of deadly puzzles when his mentor is kidnapped – forcing him to join a CIA task force, where he uncovers a chilling conspiracy. With the pilot expected to resume production later this year, Curry joins the potential series as Katherine, a scientist who studies how consciousness can affect the physical world. Izzard joins Curry as Peter, the Director of the Smithsonian and an influential mover and shaker in Washington, D.C.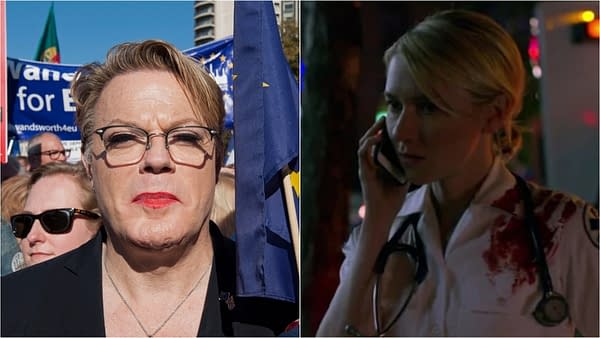 Robert Langdon has appeared in five Brown novels: Angels & Demons (2000), The Da Vinci Code (2003), The Lost Symbol (2009), Inferno (2013), and Origin (2017). The Da Vinci Code, Angels & Demons, and Inferno were adapted to the big screen by Imagine Entertainment, Columbia Pictures, director Ron Howard, and actor Tom Hanks (Philadelphia, Saving Private Ryan). A movie adaptation of The Lost Symbol was originally developed as a follow-up to Angels & Demons before the decision was made to go with Inferno, instead.
In development at the studio since September 2018, NBC's Langdon is expected to play a little "fast and loose" with the books' chronology by focusing on a younger Robert Langdon in a prequel series to the events of The DaVinci Code. Brown, Dworkin and Beattie are set to executive produce with Imagine TV Studios' Brian Grazer, Ron Howard, Samie Falvey, and Anna Culp. Imagine TV Studios, CBS TV Studios, and Universal TV are set to co-produce.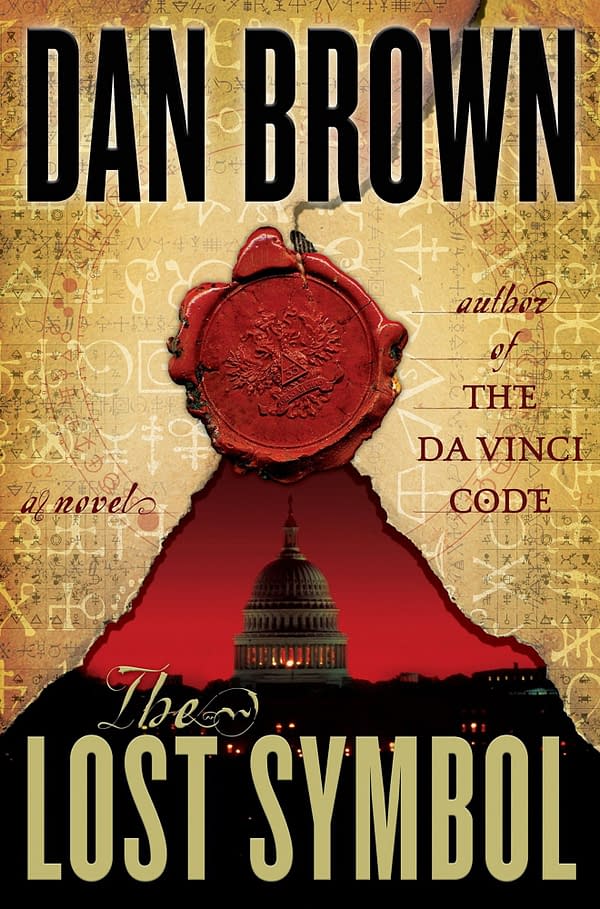 As the story opens, Harvard symbologist Robert Langdon is summoned unexpectedly to deliver an evening lecture in the U.S. Capitol Building. Within minutes of his arrival, however, the night takes a bizarre turn. A disturbing object – artfully encoded with five symbols – is discovered in the Capitol Building. Langdon recognizes the object as an ancient invitation…one meant to usher its recipient into a long-lost world of esoteric wisdom.

When Langdon's beloved mentor, Peter Solomon – a prominent Mason and philanthropist – is brutally kidnapped, Langdon realizes his only hope of saving Peter is to accept this mystical invitation and follow wherever it leads him. Langdon is instantly into a clandestine world of Masonic secrets, hidden history, and never-before-seen locations – all of which seem to be dragging him toward a single, inconceivable truth.