'The Magicians' Plays Mystically Satisfying Round of "Marry, F**k, Kill" [SPOILER REVIEW]
Josh (Trevor Einhorn) is having nightmares. Terrible, bloody nightmares. Josh is also a Lycanthrope, so those nightmares do not bode well for him. Margo (Summer Bishil) decides that she's going to help Josh find a cure, and we're launched into a very creative parable of modern dating, consent, and remorse.
"Marry, F**ck, Kill" is one of those episodes of SYFY's The Magicians that cleverly works current social issues into its broader narrative, and it works very well.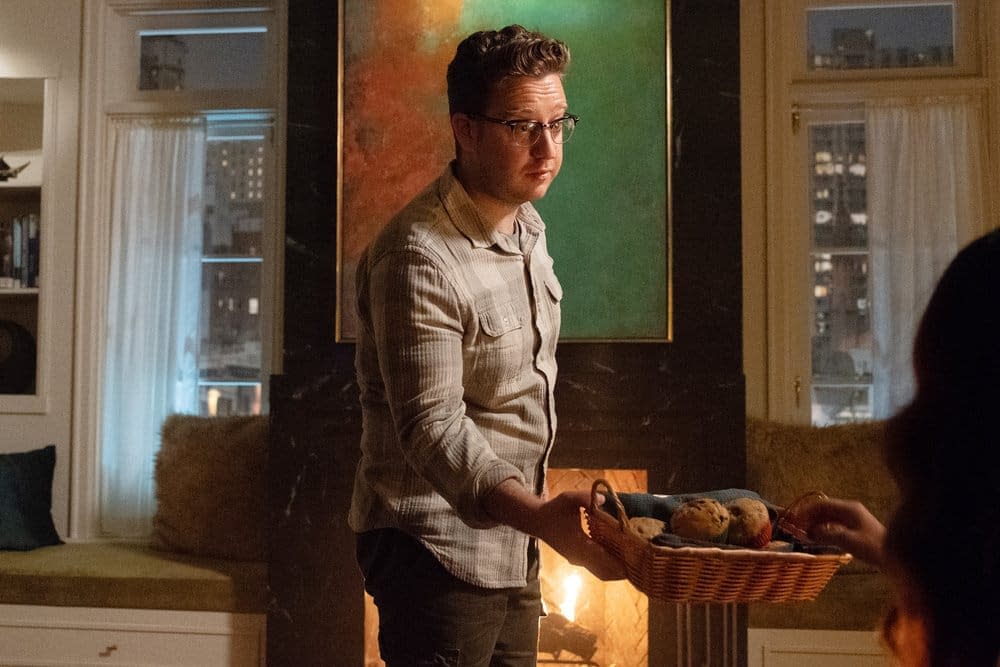 Treating Lycanthropy like a sexually transmitted disease is not entirely original, but the writer's room approached the issue in a refreshing way. Josh needs to inform any sexual partners he has had about his condition, but, you know, werewolf style. Einhorn is entirely sympathetic, and you find yourself rooting for the poor guy for trying to do the right thing.
Bishil has been doing the lion's share of heavy lifting this season, and her decision at the end of the episode really allowed her a lot of room to shine. Margo is a brilliantly complex character, and her compassion, anger, and loyalty are all at play here.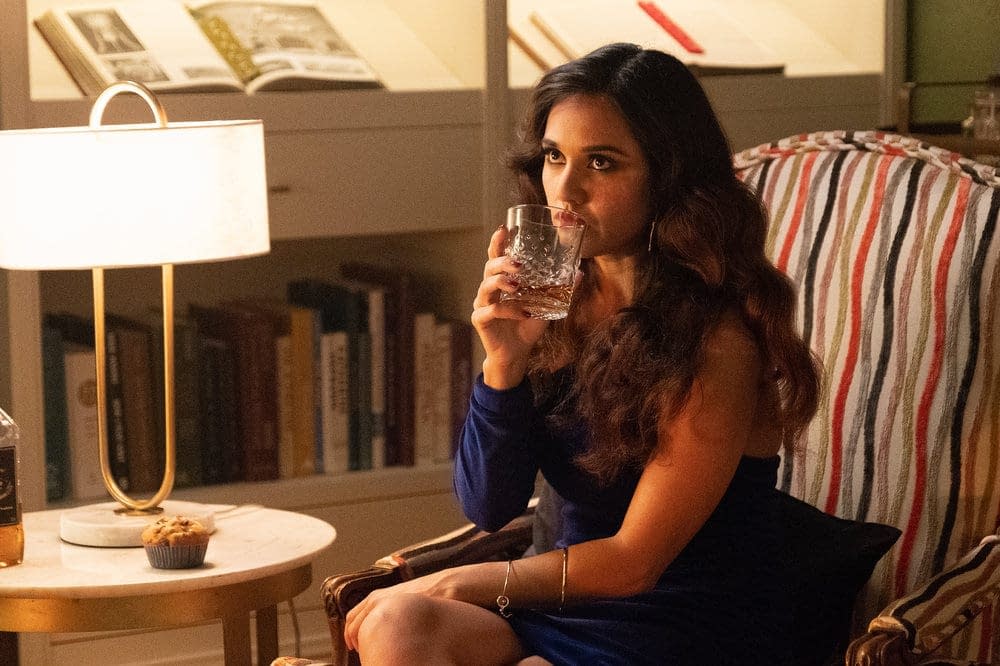 "Marry, F**k, KIll" is entirely about relationships, with Quentin (Jason Ralph) navigating his father's death, "Darth Eliot" (Hale Appleman) navigating human emotions, and Penny (Arjun Gupta) navigating his affection for Julia (Stella Maeve).
Even Alice (Olivia Dudley) finds herself working through her relationships with her friends, and hatches a scheme to steal the Library's books before their fates can be written within them.
Taking its time in telling its story, "Marry, F**k, Kill" wrapped up with a fantastic, chilling close. Let's jump into "Spoilers Land" so we can talk about it! Margo has been series MVP all season, and seeing her selflessly help Josh with his "condition" was very well handled. It's great to see material covering consent in sexual dynamics so maturely – even if it includes werewolves. It's also nice to show that someone can live with an STD and still be in a viable relationship.
Penny and Julia's entire "ritual" scene was so awkward, adorable, and tastefully handled. Maeve and Gupta really handled the confusion of this type of intimacy wonderfully.
Darth Eliot continues to entertain, even if he's terrifying. His appraisal of loss was rather sweet, and seeing the Monster of Blackspire Castle decide to help Quentin through his remorse was touching – which made his proclamation about Eliot's death all the more chilling.
Check back with us on Wednesday, February 20, when The Magicians returns to SYFY with "Escape from the Happy Place":
SYFY's The Magicians stars Jason Ralph, Stella Maeve, Olivia Taylor Dudley, Hale Appleman, Arjun Gupta, Summer Bishil, Rick Worthy, Jade Tailor, Brittany Curran, and Trevor Einhorn. The series' fourth season is executive produced by John McNamara, Sera Gamble, Chris Fisher, Henry Alonso Myers; and Groundswell Productions' Michael London and Janice Williams.