'The Magicians' Season 4, Episode 5 "Escape From the Happy Place": Can Eliot Be Saved? [PREVIEW]
"Darth Eliot", AKA The Monster of Blackspire Castle, has been parading around in the stolen body of Eliot Waugh (Hale Appleman) during this entire fourth season of SYFY's The Magicians , and his friends would really like to have poor Eliot back. There's just one small problem, though…
Eliot's dead.
At least according to the Monster, who claims his soul died when it took over his body.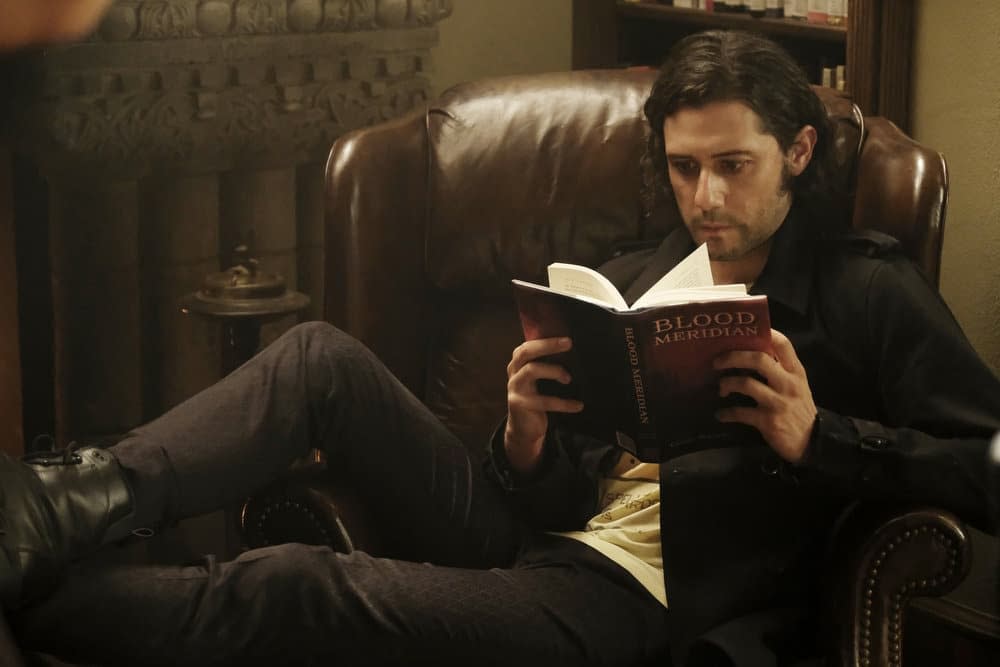 The look on Quentin's (Jason Ralph) face when he heard that news wasn't horrified or sad: it was the simple acceptance of a hard truth, delivered after a day of hard truths surrounding his relationship with his family after the death of his father. If Margo (Summer Bishil) has been this season's MVP, Quentin has been its punching bag – with Ralph's earnestly devastated mope delivering more emotional mileage than expected.
Now, please turn away if you aren't caught up on this season of The Magicians. We don't want to spoil anything for you! Eliot isn't dead.
Okay, he might be dead… or perhaps mostly dead. There's a big difference between mostly dead and all dead! (apologies to William Goldman)
The season's fourth episode "Marry, F**k, Kill" ended with Eliot – lost and alone in a familiar space – calling out for help. It's an agoraphobic scene, yet one packed with hope that one of our favorite Brakebills kids might be making his comeback.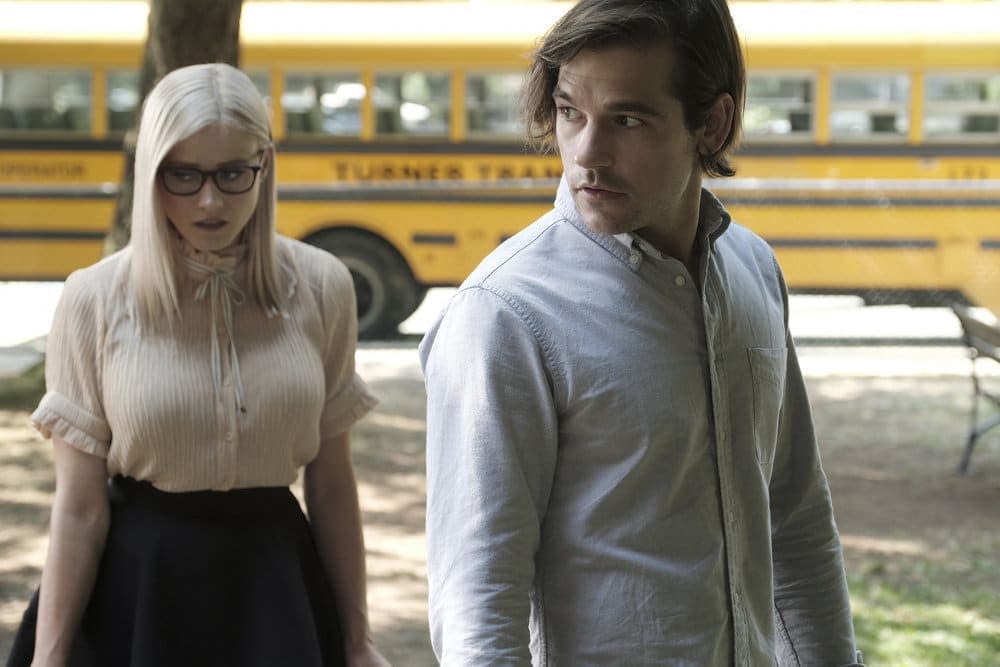 And if Margo's shown us anything this season, she'll bust down the doors to reality itself to save her best friend. After what she did for Josh (Trevor Einhorn), imagine what she would do to save Eliot? Imagine – if your fragile mind can handle it – the exceptionally creative swearing that would result?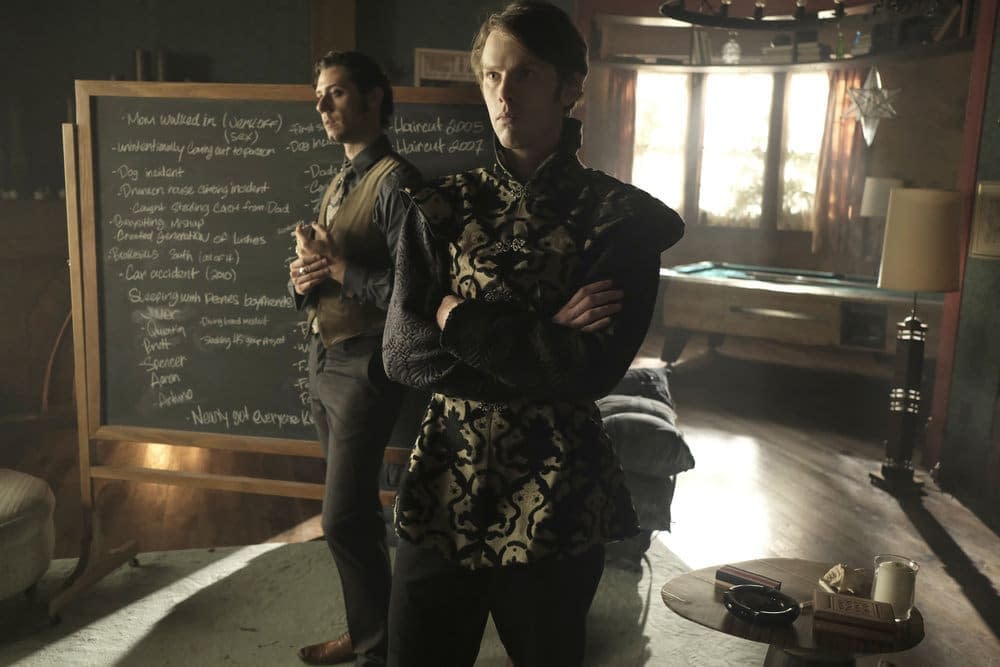 Now here's a look at this Wednesday's (February 20th) episode of SYFY's The Magicians "Escape From the Happy Place" – which will hopefully bring Eliot closer to coming home:
SYFY's The Magicians stars Jason Ralph, Stella Maeve, Olivia Taylor Dudley, Hale Appleman, Arjun Gupta, Summer Bishil, Rick Worthy, Jade Tailor, Brittany Curran, and Trevor Einhorn. The series' fourth season is executive produced by John McNamara, Sera Gamble, Chris Fisher, Henry Alonso Myers; and Groundswell Productions' Michael London and Janice Williams.
---
---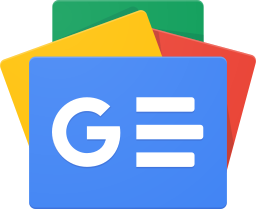 Stay up-to-date and support the site by following Bleeding Cool on Google News today!