"My Hero Academia" S04E12 "Unforeseen Hope" Grabbed My "Feels" & Wouldn't Let Go [SPOILER REVIEW]
As Lemillion near his limits, this episode of My Hero Academia ("Unforeseen Hope") has our heroes finally catching up to Chisaki. This episode was so packed with great moments of action and it honestly felt three minutes long. The animation was simply amazing and I cannot get over the visuals whenever Sir Nighteye uses his quirk—those "film strips" were brilliantly used visually to denote the gravity of the situation.
In this week's outing, Deku does great by his Senpai, Lemillion—he humbly stands against Chisaki on a great battle so far along with Sir Nighteye. Unfortunately, while Sir Nighteye gets hit and the future turns grim in front of his very eyes, Deku still stands against Overhaul no matter what the future tells him his fate will be. It is that determination to keep fighting and to give his very bext to protect those he cares about – against all odds – that elevates Deku as a hero and almost forces the viewer to root for his cause.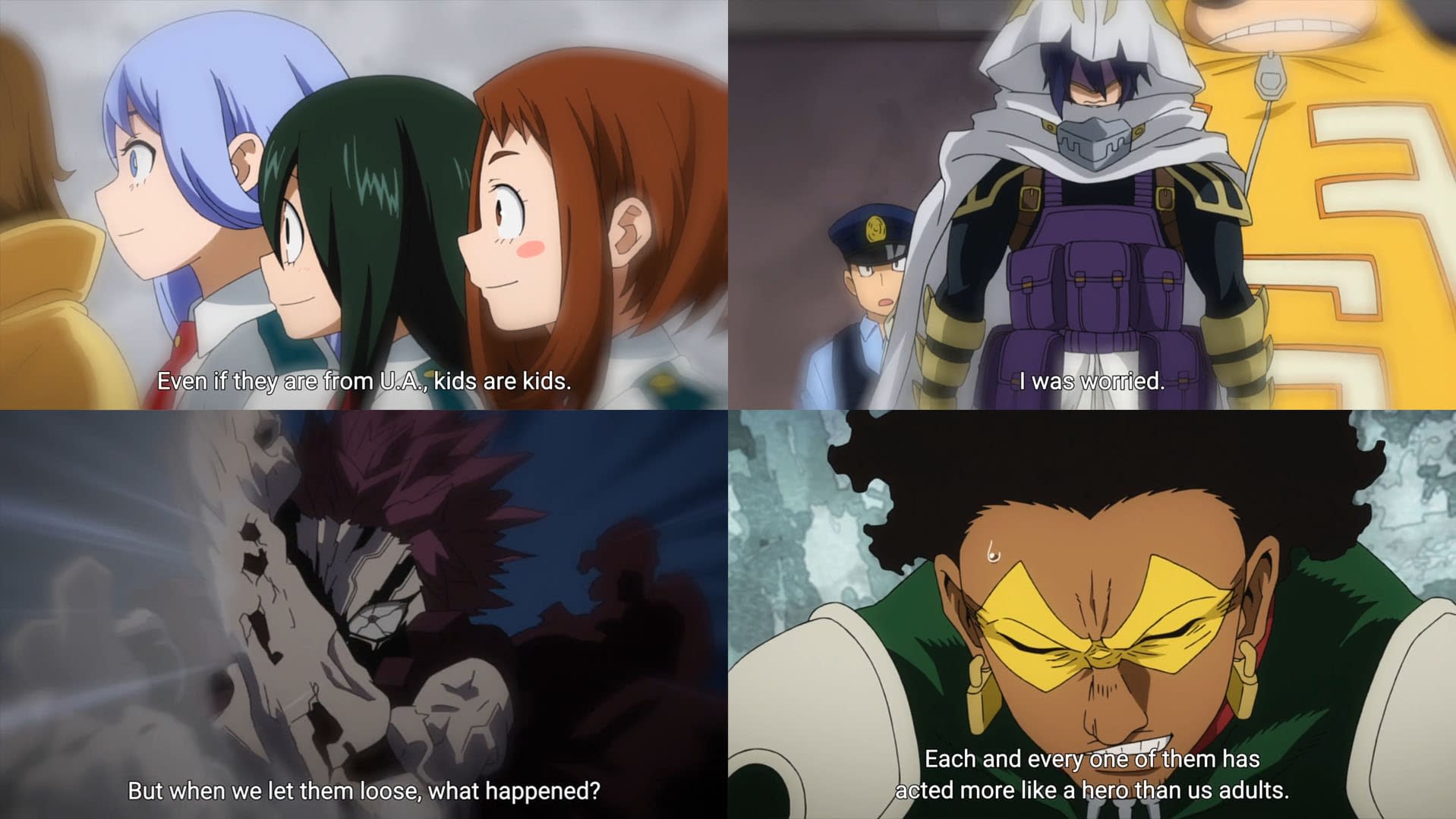 In the midst of battle, Eraserhead gets separated and taken for his quirk. Still, Deku stands against Overhaul and does a great job at pushing him to the point of craze – at least until until he uses his quirk to fuse with one of his lackeys in order to gain more power. There is only so much a young hero can do when the attacks hit harder and harder. Sir Nighteye is lost in battle and as the tables start turning in a way that was not to my liking? I will not lie and will own it: I cried like a little bitch while screaming at my TV.
This episode and the one before it both hit very strong on an emotional level, with this definitely on par with "Lemillion" as being one of the best episodes we have been given so far. The build-up to these episodes was strong and Deku's promise to twist the fate that awaits gave me the sense that he is about to show us (and everyone) why All Might picked him as a successor – that the future is not set in stone… that it can and be changed.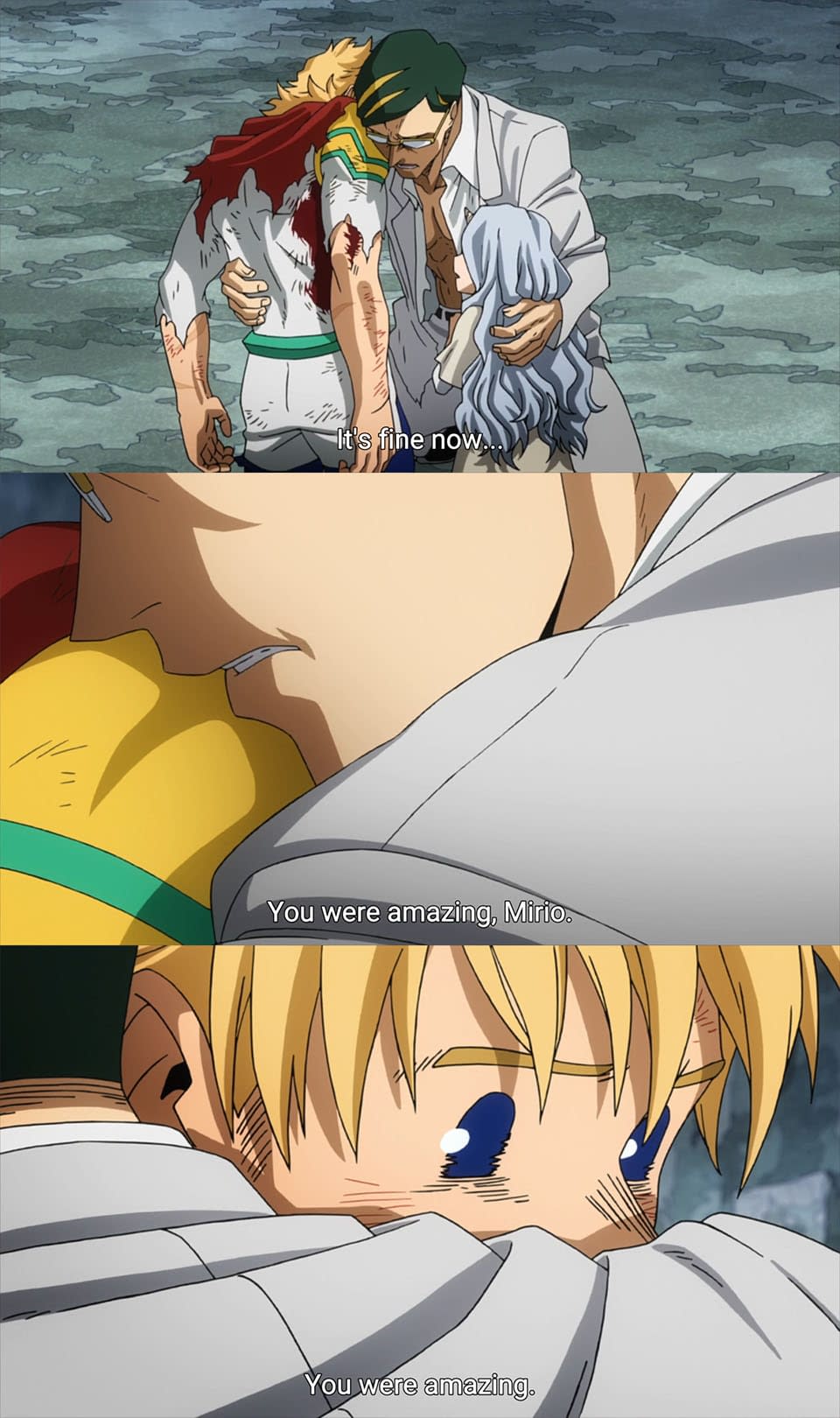 The next episode of My Hero Academia looks to be a terrific one: a major showdown between Deku and Overhaul – with Eri's fate hanging in the balance. I am sure my heart will not be able to take what is about to come, but with the season building up to this moment? It will have a lot to live up to.