Last episode of My Hero Academia kept the chill vibe going, and I am very glad to see our heroes-in-training back to the school setting. I know it might seem weird and oddly anti-climactic after a few of them almost died fighting the Shie Hassaikai – but we all needed some unwinding after a ton of intense action and thank goodness for the power of anime and their multiple school festivals.
[rwp_box id="0"]
"School Festival" takes our students back to the UA, where Mr. Aizawa informs Class 1-A they will have to prepare for an upcoming school festival. At first, I felt like the class did: how can there be a school festival in such dire times. Yet, this was quickly addressed and he made it clear that this is the chance for other departments at school to shine since heroes-in-training had already gotten their moment. This was a little special touch, as we have seen snippets of other departments at UA and I look forward to getting to know more of them.
As always, Class 1-A takes matters into their own hands and attempt to put together a list of options that could possibly brighten people's days and make them forget how crazy their reality has gotten. I thought this was particularly cute and telling of the team. Even when trying to be casual, they still think like heroes trying to save the day with smiles. It seems we are about to see their creative side and it gets to show once again just how far Todoroki has come.
In the midst of the fun, we get to see snippets of a new villain trying to bring terror to the streets. He goes by the name of Gentle Criminal – with serious amounts of "cheeseball-ness" to throw around. It was a fun little bit and there seems to be more villains sprouting up now. This is making me feel like we are about to see some major throwdown soon and – hey? What better setting than an upcoming school festival… right?
My favorite scene was when Mirio and Deku visited Eri at the hospital. It was a sweet little exchange that we were owed, to be honest. They finally get to show Eri that everyone did what they did to save her in order to see her smile – only to find out she does not know how. Deku and Mirio's exchanges with Eri were endearing, with Deku proposing the best idea to teach her how to smile: an invitation to the school festival. I loved how it seemed to take Mr. Aizawa by surprise – and we are sure nothing will go wrong… right?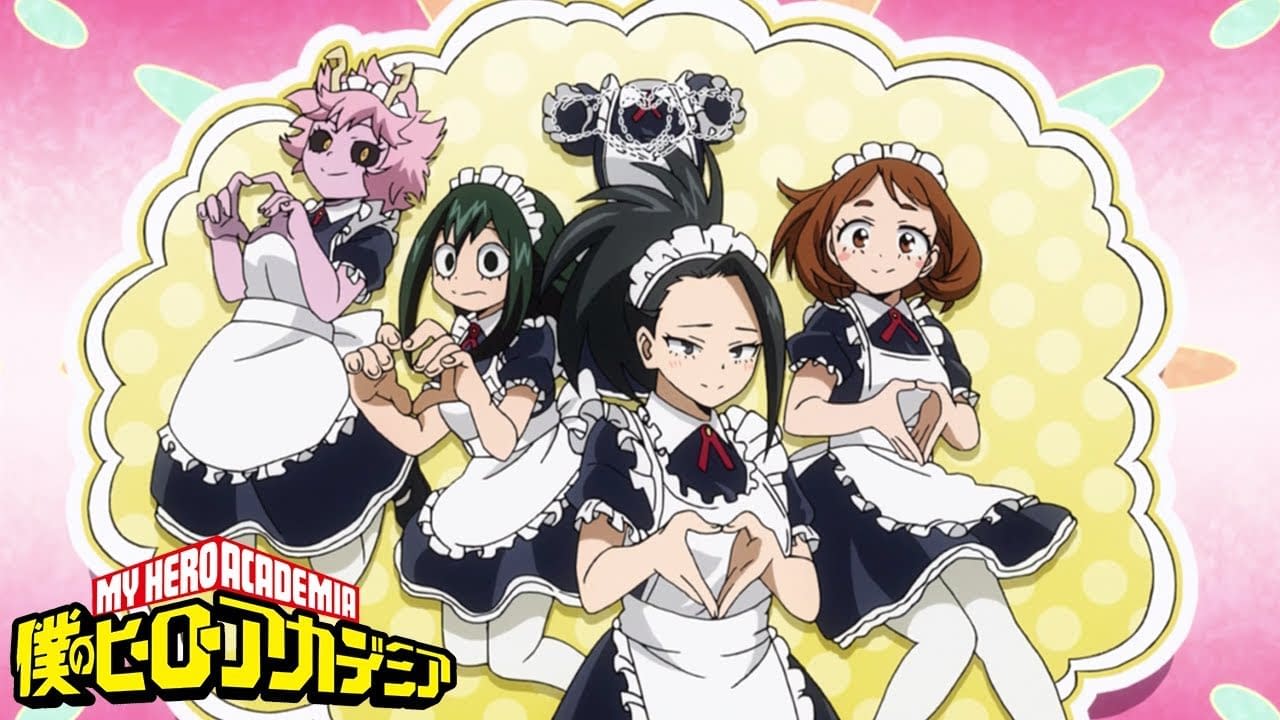 Preparations for the festival start next episode, and I am excited and curious to see our heroes-in-training's crafty sides and seeing how they perform. It is also a bit foreboding – or maybe I am hoping the UA becomes "ground zero" for another intensive action storyline.
Enjoyed this article? Share it!