"Nailed It!" Holiday Spinoff "Sleighed It!": One Looks Promising – The Other, Like "Rave Gandalf" Trippin' on Acid [REVIEW]
Netflix's Nailed It! host/comedian Nicole Byer and co-host Jacques Torres invite Ashley Tisdale and Brent Morin from Merry Happy Whatever to compete in Sleighed It!, a new online holiday spinoff original where stars from the streaming service showcase their baking disasters in the Nailed It! kitchen.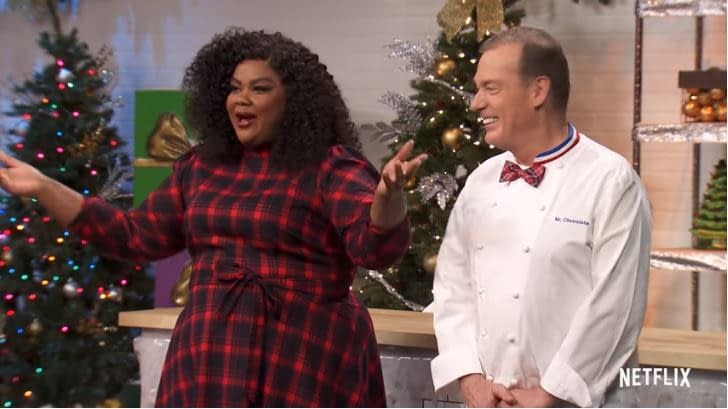 A hilarious undertaking which resembles a DIY demolition more than any type of baking. With profanity running amock and kitchen disasters taking over, Ashley and especially Brent (who probably should never be allowed anywhere near sharp objects) create their best cake pop snowman carolers.
Ashley Tisdale and Brent Morin from Merry Happy Whatever compete in an episode of Sleighed It!, the Christmas treat where Netflix stars test their baking skills in the Nailed It! test kitchen.
Our contestants were given 45 minutes to bake their little hearts out and they don't even have to make the cake, just roll a couple balls in fondant, add a nose and some eyes, and call it a day – easy right?
Then why did one of the snow men look like she just emerged from a battle zone with protruding twizzlers for eyes? Was this supposed to be more of a Silent Night, Deadly Night-type snowman? Were we supposed to be terrified?
Ashley's biggest concern was not serving hair to the judges, with a side of wood pieces; while Brent spent most of his time working through some serious anger issues, cursing up a storm, and destroying the set. This inspired me to recommend Nailed It! hosts their own "Nailed It! Escape Room" series – with a clear incentive for escaping the kitchen.
Ashley's creation was actually not bad: her snowman clearly spent time at the gym and was jacked, tasted ok too.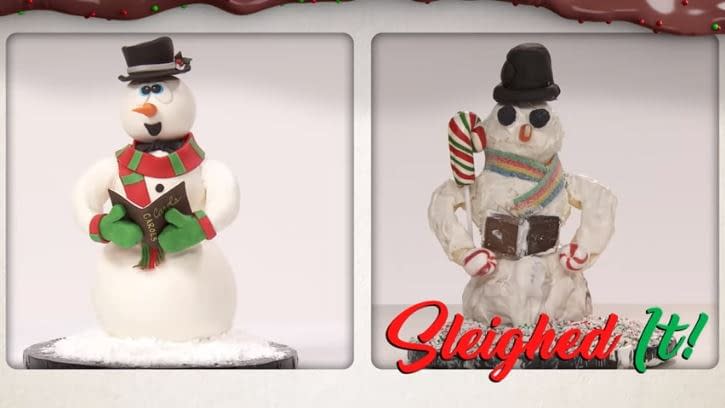 As for Brent? Well, he made… "stuff".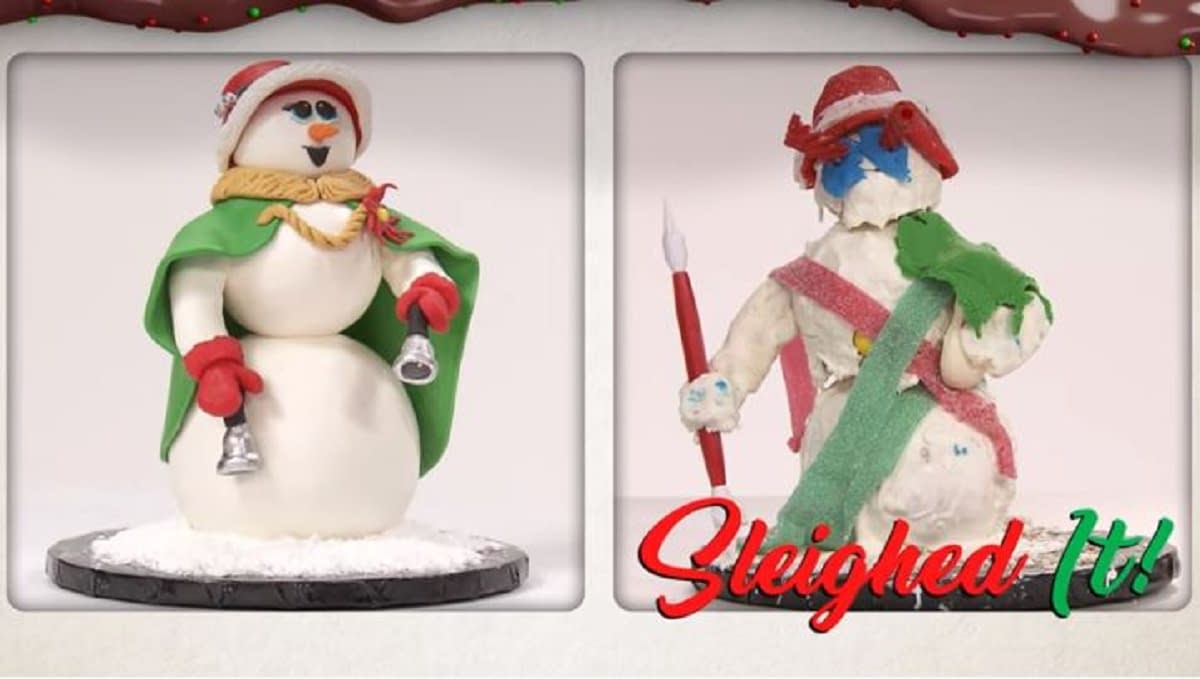 Let's just say the win clearly went to Ashley.
Nailed It! Holiday! Season 2 is now available on Netflix.