Good news, Southern Sassenachs- Outlander season 4 will have a big premiere ahead of it's return to STARZ during the SCAD Savannah Film Festival this October.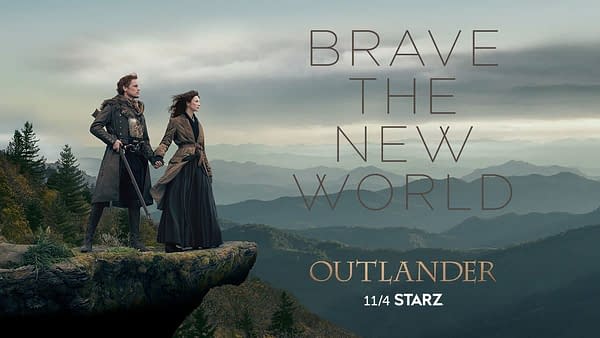 Outlander season 4 premiere episode will screen on October 28th during the SCAD Savannah Film Festival, and attendees will be treated to a post-premiere Q & A with the cast and creators. (It'll also be streamed live on the Outlander facebook page, so if you can't get into the screening, you can at least watch the Q & A.)
There will also be a costume showcase in Savannah, housing almost 20 costumes from the upcoming fourth season at the SCAD Museum of Art from designer Terry Dresbach. This also marks the first-ever costume exhibit at the Museum and Film Festival.
Outlander returns for season 4 on STARZ on November 4th, and will have a presence at New York Comic-Con (NYCC) next week.
Enjoyed this article? Share it!