Review: Rick And Morty: The Complete Seasons 1-3
Much like The Venture Bros. before it, Rick And Morty have joined them in the mantle of being a show we wait forever to see and watch reruns to comfort us. I have a feeling the executives at Adult Swim know this is the case, so to tide fans over they released a brand new Blu-ray for the show as we got The Complete Seasons 1-3 to replace the others and slim our collections down to one slot. (Provided you're not just watching episodes on Hulu.) We received a copy a while ago and managed to sit down and watch every episode and all the extras over a couple of trips, and here's what we think about it.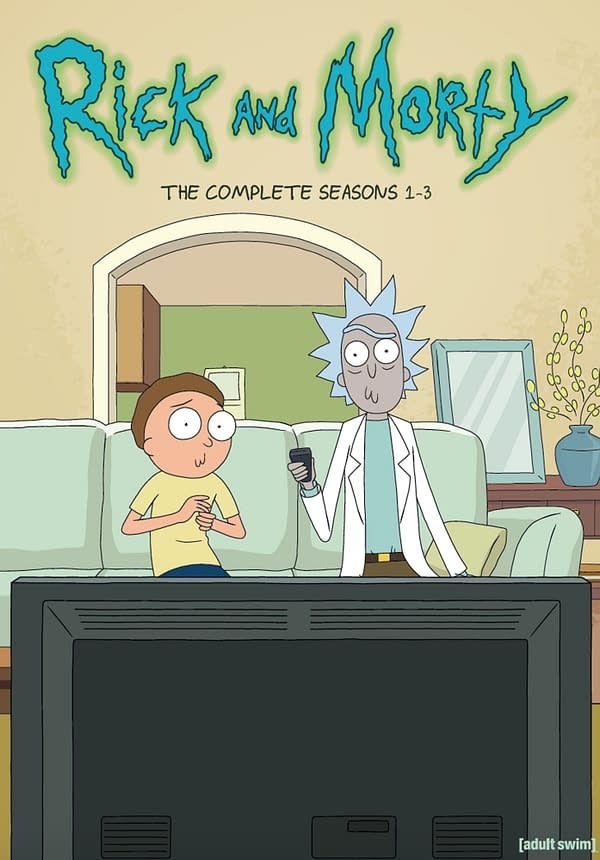 First, let's get to the nitty-gritty: nothing has changed about the episodes. These are all 31 episodes in their original form, which doesn't need any special cleanup or fixing or audio properties changed to it because these were made in the past five years. They are uncensored so you can hear Rick swear up a storm like only he can, along with Morty freaking out and questioning the reality around him with a lot of confusion as to where life will take them. That said, there's also no bonus scenes that have been put back in as if they cut it out for time and wanted to restore the episodes. So yeah, you get everything totally uncensored and ready for your viewing pleasure.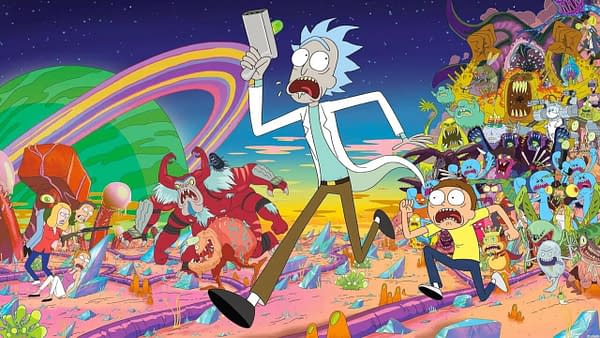 The bonuses you do get are complete commentary and animatics for every single episode, which is one hell of a bonus that few shows shy of The Simpsons ever seem to do anymore. You also get deleted scenes and deleted animatics for almost every episode, simply because there were jokes on jokes on jokes that didn't work or they didn't have time to keep in, so they're all here dragged out of the trash for you to enjoy. You get all the random bonus stuff like the State of Georgia court case, or the random Adult Swim ads for products that invaded Morty's bedroom. You get several behind-the-scenes featurettes as well as a special "Inside The Recording Booth" special where you get to see Justin Roiland at his finest. Basically, every extra on the first three home releases and then some are all here.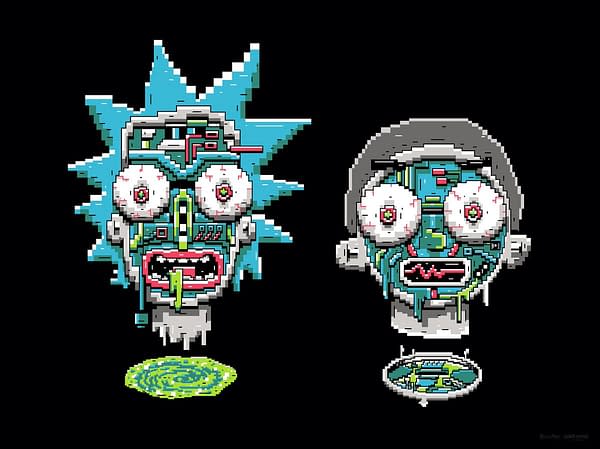 The Blu-ray also came with some bonus toys as we got the robotic poster you see above and this set of nesting dolls that are an absolutely amazing treat to have sitting in my home. Basically, Adult Swim went out of their way to make a Rick And Morty release that was worth the cash. If you already own the first three seasons individually or have decided to shun physical media and only watch on Hulu, then this probably isn't for you. This is for the obsessed fan who needs everything on a physical copy for the day the universe ends and someone needs to protect Rick And Morty for future generations to criticize as being behind the times like all animated shows these days. Basically, if you want to own it for whenever they take it off Hulu, this is a good chance to do so for cheap.