Posted in: ABC, Review, Trailer, TV | Tagged: ABC, abc television, action, Alyssa Diaz, bleeding cool, cable, crime, drama, Eric Winter, LAPD, los angeles, Melissa O'Neil, nathan fillion, police, police procedural, recap, Review, streaming, television, The Rookie, Titus Makin, tv
---
'The Rookie' Season 1, Episode 14 "Plain Clothes Day" Lets It All Hang Out [SPOILER REVIEW]
While this week's episode of ABC's The Rookie "Plain Clothes Day" is only the fourteenth of the season, the rookies spent it celebrating their 100th shift as Los Angeles Police Department probationary officers. Rather than a cake, or champagne, or flowers, the milestone was marked by Plain Clothes Day. For the first time, the training officers wore plain clothes and took a backseat, letting the rookies literally and figuratively drive the shift. Anything can happen during the course of a shift, and the freedom of making your own decisions can sometimes be terrifying. In "Plain Clothes Day" it may have been the training officers who were out of uniform, but it was the true nature of the rookies that was exposed. Consider this your final warning, spoilers below.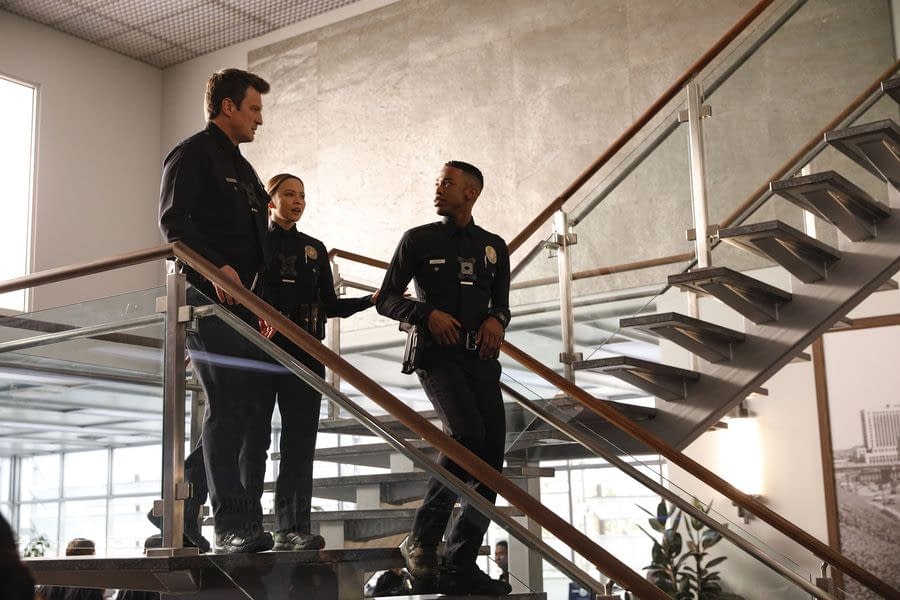 No matter how prepared you may feel, your first time doing something on your own is terrifying. Your first time riding a bike without training wheels. The first time you drive a car alone. That first day on your own at your new job. Over the course of The Rookie's first season, we have seen 13 episodes of Nolan (Nathan Fillion), Chen (Melissa O'Neil), and West (Titus Makin Jr.) learning how to be cops. Through making mistakes and being gently (and not so gently) corrected by their training officers, the three rookies have found their footing. "Plain Clothes Day," however, puts all of those lessons under the microscope and forces each rookie to examine who they are as officers.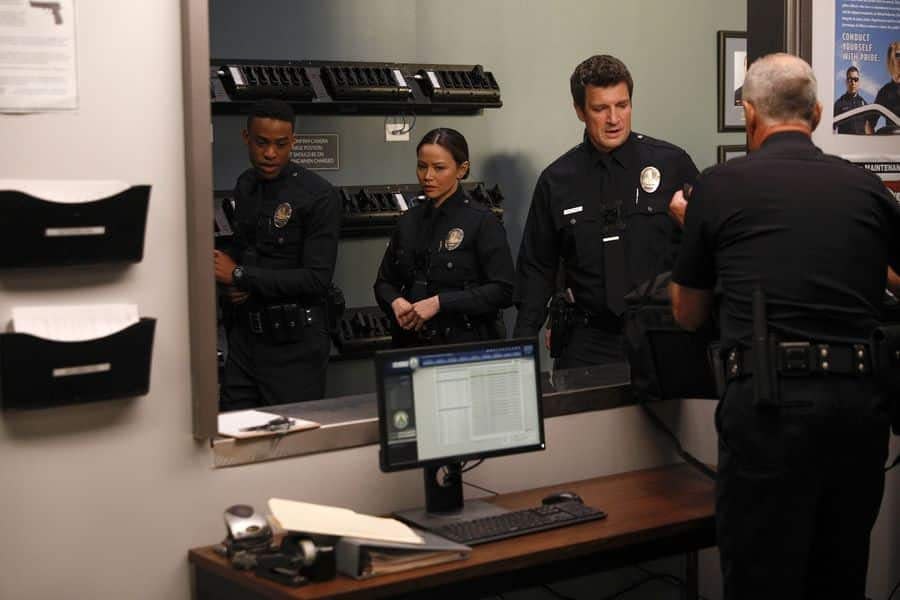 Nolan meets with mixed success. After a large, painfully embarrassing monologue about his desire to become a detective, he and Bishop stumble upon a bank robber who has crash-landed his helicopter in the middle of a road. Riding his previous success, Nolan lets one of the suspects in an assault get away while he chases the second. Determined to make a good impression, Nolan goes trolling for "big fish," using all sorts of tips and tricks – only to find real success in his ability to talk to people. When a domestic violence victim that Nolan unknowingly blew off ends up kidnapped, Bishop (Afton Williamson) comes off the bench to help Nolan save her.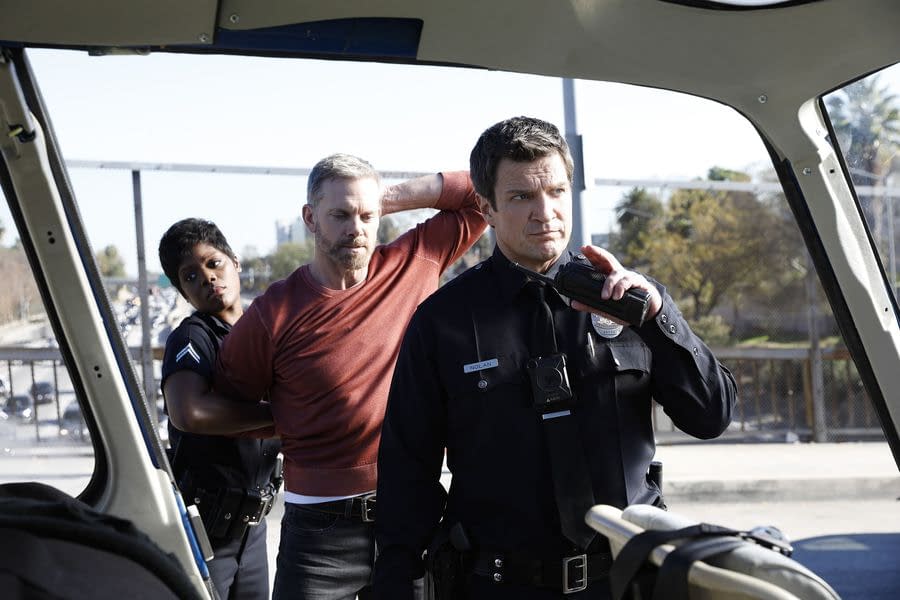 I really liked the overall story for Nolan in this episode, with Bishop showing him that his best path to success is to be himself and use his life experience and natural talents. That said, Nolan's newfound ambition to be a robbery-homicide detective within five years seems out of character and took me out of the story.
Up to this point, Nolan has just been focused on making it through his probationary period as the oldest rookie in LAPD history. While he is pretty good at being a cop, he has never showed the type of interest we see in Bishop or West to be the best cop ever. Writers could have kept Nolan's entire plot from this episode the same, and just have him trying to prove himself, without this sudden career ambition, and the story would have been better for it.
Chen spends the entire episode dealing with some intense impostor syndrome. Bradford (Eric Winter), per usual, is playing head games with her, giving her a completed performance evaluation before the day even begins. When Chen makes a surprise pedophile arrest, she second-guesses herself every step of the way, making a van sized mistake in the process. Later, Chen enrages an abusive dog owner in order to prove herself to Bradford. This leads to a complaint to the Department and Chen in hot water. Predictably, Bradford made it worse. It was only by catching the man who complained about Chen in a much worse crime that Chen is able to keep her position and learns something about herself in the end – however, I would have preferred Chen's lesson to be that Bradford is a dick and she shouldn't let him get in her head.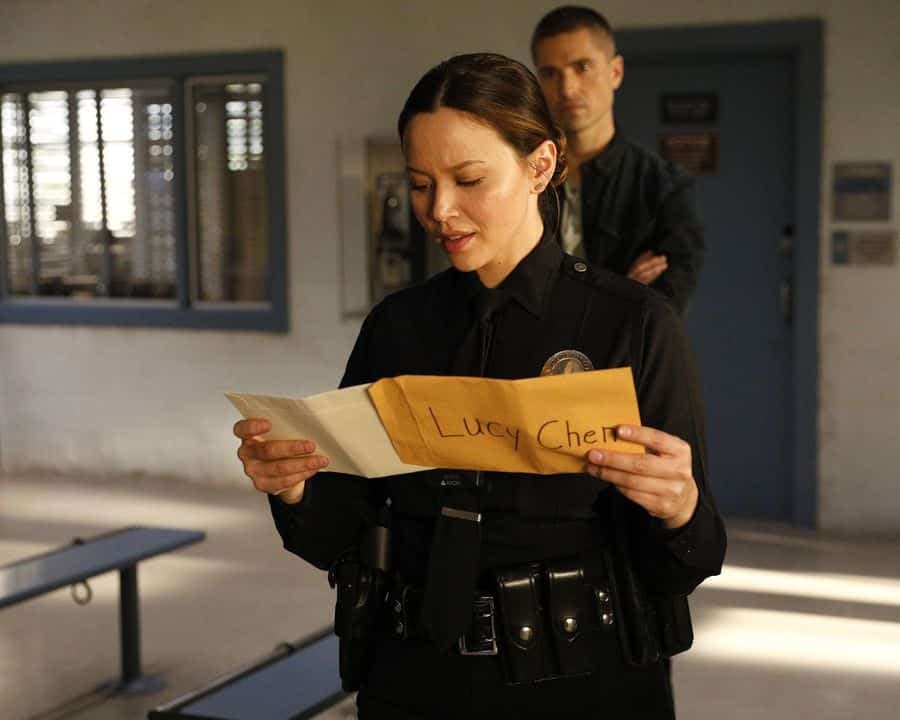 West had the most emotionally satisfying storyline, as he spent the entire episode breaking free from his daddy issues. Since day one, West has been on a quest to be the perfect cop, even better than the father he idolizes. Apparently, Papa West (Michael Beach) had an excellent Plain Clothes Day and rookie West is determined to do even better. Thing go poorly from the start, with a police vehicle that won't start and then a paperwork assignment within the precinct. Lopez (Alyssa Diaz) emphasizes that cop work is cop work, but West keeps trying to find ways to salvage a day worthy of his father.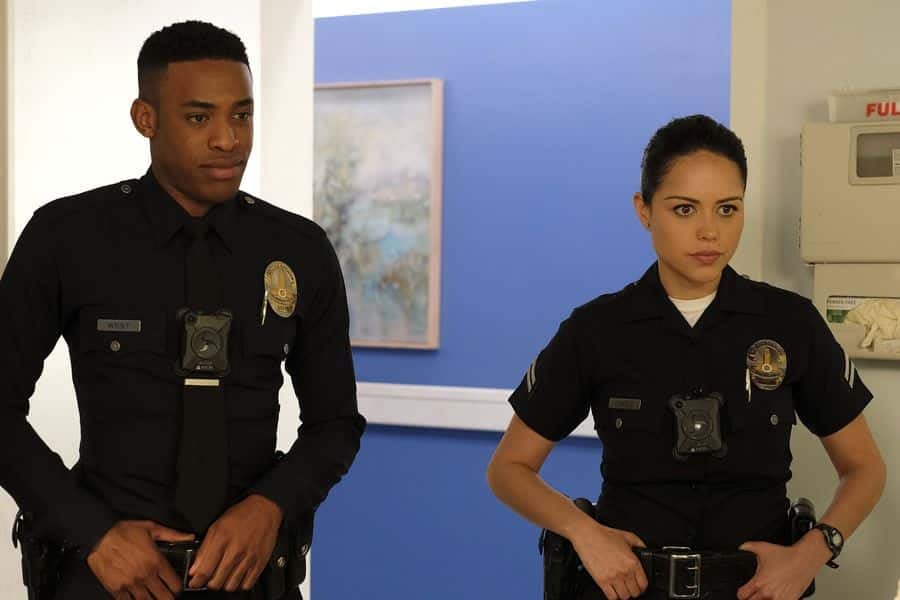 It is only after a heart-wrenching plea from the wife of a murder victim that West remembers that cop work is about the work, not the numbers. Finally able to release himself from constant comparisons with his father, West helps the woman and is able to see the day as a success. Future episodes will tell if West is able to continue along this path, or if he will go back to sacrificing good for perfect.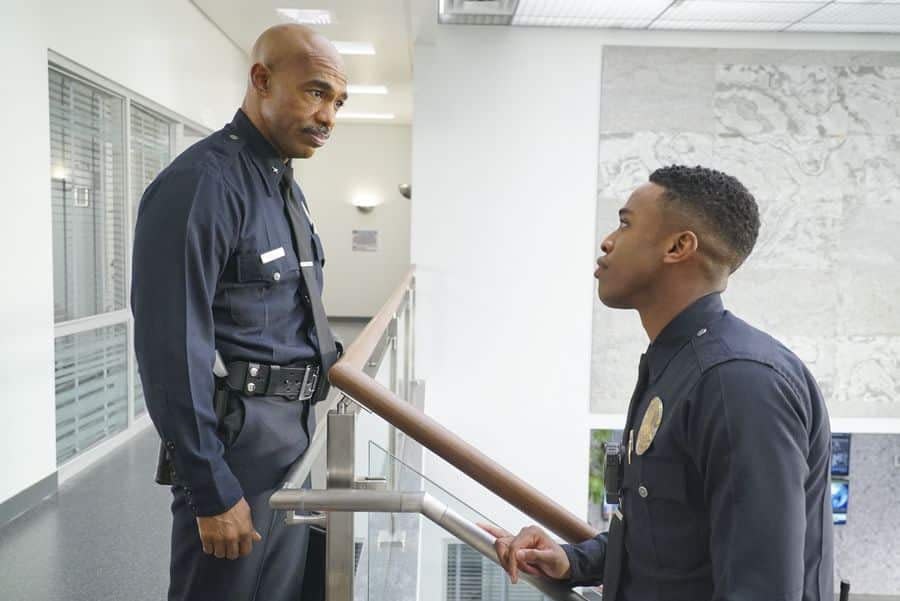 Overall, "Plain Clothes Day" was a good episode that gave the three rookies a chance to grow. While I do quibble with Nolan's new-found ambition, I am generally pleased with where writers are taking him, Chen, and West over the course of the season. I can only hope that we continue to see all of the main characters grow and become more interesting as the season progresses.
ABC's The Rookie airs Tuesday nights at 10 p.m.
---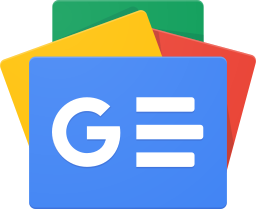 Stay up-to-date and support the site by following Bleeding Cool on Google News today!