SCOOP: Jim Broadbent Is Marvin In New Hitchhiker's Guide To The Galaxy, Alongside Lenny Henry And Ed Byrne, Announced At MCM London Comic Con
"I think the question should be "when we are we?" And is there a drinks trolley?"
Next year sees the fortieth anniversary of Hitchhiker's Guide To The Galaxy's first airing, and the BBC is making a sixth radio series based on the sixth Hitchhiker's novel, And Another Thing by Eoin Colfer but also integrating unseen material by Douglas Adams.
It reunites the original cast – casts even, from various iterations of the show – in some new and interesting forms. The radio version of Ford Prefect, Geoff McGivern, joins the radio and TV version of Arthur Dent, Simon Jones, with TV and radio's Zaphod Beeblebrox, Mark Wing Davey, the TV's Trillian, Sandra Dickinson, and Jane Horrocks as Fenchurch. But as Peter Jones, who played The Book is no longer with us, that role has been taken by co-writer of the radio series, and Douglas Adams' then-flatmate John Lloyd, and Marvin The Paranoid Android… well actor Steven Moore has retired and couldn't be persuaded out of retirement for the fortieth anniversary. So instead that role has been taken by original cast member, and now better known for Game Of Thrones, Harry Potter, Moulin Rouge, Hot Fuzz and Bridget Jones' Diary, the absolutely wonderful Jim Broadbent, who played the philosopher Vroomfondel in the original Hitchhiker's radio show forty years ago. Can you think of a better recast for Marvin? I can't.
This was announced in passing, at MCM London Comic Con, where Simon Jones, John Lloyd and Dirk Maggs took to the Silver Stage (with loud audio coming from the Gold stage). So we had the original and returned Arthur Dent, original co-writer and new voice of The Book, and the producer behind every series after the original to the Silver Stage. But we did get to hear a clip of the new series. And you can listen to it too, right here.
We got reminiscences of the original radio sitcom and the books. And the pain Douglas went through. Adams and John Lloyd had planned to write the book together, then after seeing the contract, Douglas wanted to write on his own, but they'd already booked a month in Greece to write it, and both still went, so Lloyd went out and got pissed, and Adams would visit him and do the same. And that his first draft was basically a Kurt Vonnegut novel, he had to throw it away and find his voice.
As for his famed lateness, for Life The Universe And Everything, the publishers hired a hotel room in Devon, went to get Douglas from his home, drove him down and stayed with him until he finished the book. For the radio series, with Douglas writing while recording the episode in question, he had to type everything up on duplicator paper, and Simon Jones recalled that everyone would get the script, but the plasticky paper would rattle so they'd have to hold it very still in front of the microphones.
But Lloyd said all the stories about his lateness, it didn't matter, it's the work that counted. Douglas struggled with beginnings and was only happy when he was finished until the next cycle. A book would sell millions, Douglas would live the high life, before starting the next one, and spend ten months on the first paragraph, and the panic and despair would kick in, he would want to go to the pub with his old friends in Islington, but as the deadlines repeatedly whizzed past, he would just have to do it and it freed something up inside Douglas and he finally wrote.
John recalled that for the radio series, the first four episodes took him ten months to write on his own, the last two took three weeks together with Lloyd. Writing the book on his own was more painful, but John feels Douglas thought this was his destiny. "At the time I was upset but he was right, you do your own thing and I do mine, I just wish, as a friend, he'd have had more fun." He later added that "for every action, there is an equal and opposite reaction, and the pain that Douglas went through to write was balanced by the enormous amount of happiness he gave back."
Dirk Maggs talked about the recent stage show, where Douglas' mother came along reticently. She told Maggs that she and her husband used to go to bed and listen to Hitchhiker's but fell asleep halfway through, and she never really understood it. On seeing the stage show though, she slapped Dirk round the cheeks hard, telling him "I never knew Douglas was so funny" and said she finally said she understood it.
He also talked about the Hexagonal series, and that he's finished editing the second episode, with so much more resources, and able to take material from four different takes into one speech. But they are still locking John Lloyd in a cupboard to read his pieces from The Book, so as to avoid audio interference. And Lloyd talked about the difficulties of getting through some Hitchhiker entries, like swimming across the channel with no end in sight…
As for Douglas Adams' material in this sixth series, John says that every script has four bits by Douglas in it, both speeches and characters. Such as The Consultant that Douglas never used in Life The Universe And Everything, played by Lenny Henry. Ed Byrne taking on one of Eoin Colfer's characters. And two unheard scenes with Marvin by Douglas, played by Jim Broadbent.
Comparison with Zaphod Beeblebrox and Donald Trump was made, as was Douglas' view of what technology would look like, now reflected on all our phones and tablets. But Dirk talked about making sure the sixth series reflected the present day as much as the first did, in the seventies. And the Vogonic bureaucracy has got worse, rather than better, since.
Simon Jones talked about how every few years they get together, do a thing, and then say goodbye forever – only to get back together for another Hitchhikers thing five years later. But Dirk Maggs said no to a seventh series – unless they find a missing hard drive of Douglas. I couldn't resist…
---
---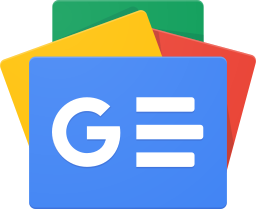 Stay up-to-date and support the site by following Bleeding Cool on Google News today!